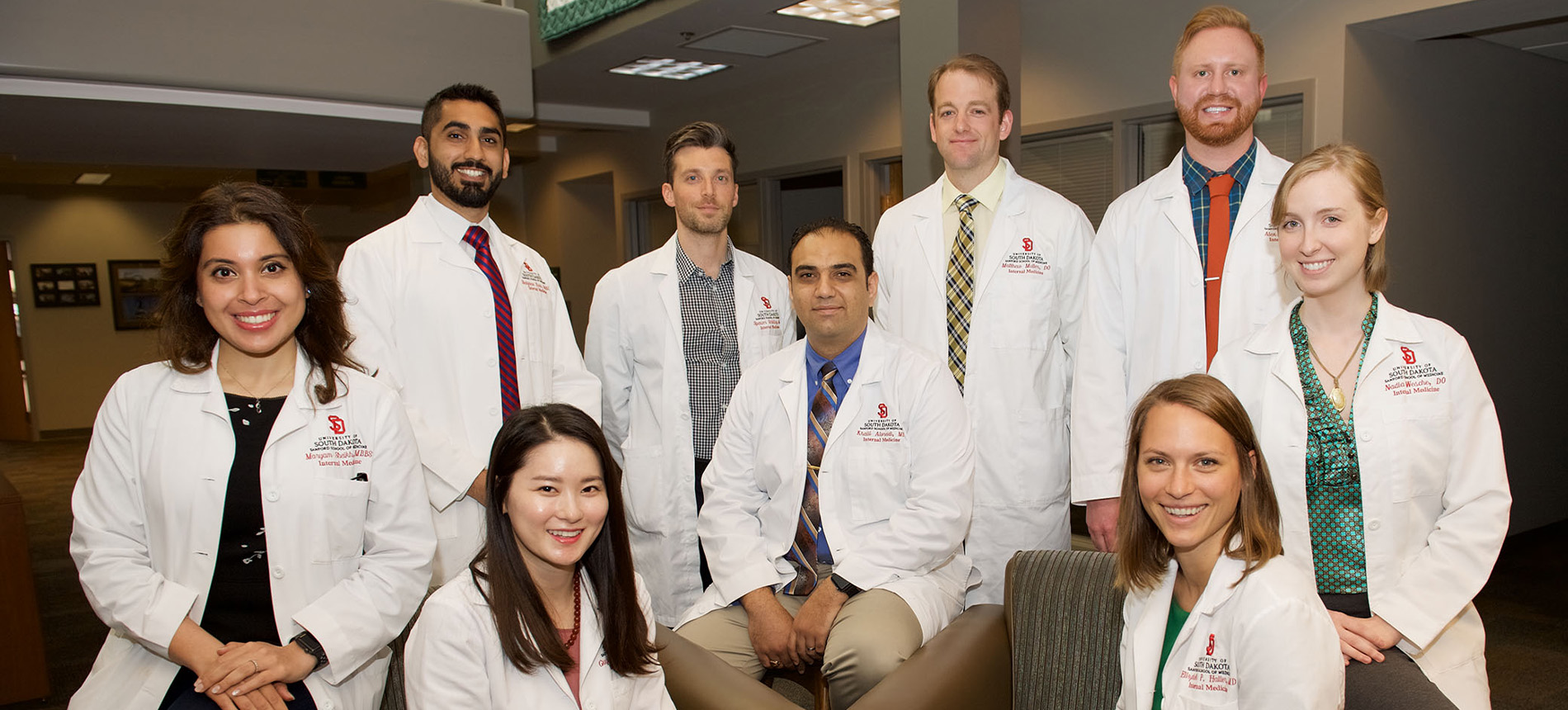 Graduate Medical Education Office
Office
Preparing physicians to become kind, skilled leaders dedicated to fulfilling the healthcare needs of our region.
Graduate Medical Education Office
Health Science Center
1400 W. 22nd St.
Sioux Falls, SD 57105
Office Hours
Monday - Friday
8:00 a.m. - 5:00 p.m.
The USD Sanford School of Medicine offers excellent training at four hospital systems and numerous clinics across the state. We sponsor six residencies and four fellowships in Sioux Falls, a city consistently ranked as one of the best places to live in the United States. We are also affiliated with family medicine programs in Sioux Falls and Rapid City.
Explore Our Programs
Residencies
Family Medicine Sioux Falls
Family Medicine Rapid City
Internal Medicine
General Surgery
Pathology
Pediatrics
Psychiatry
Transitional Year
Fellowships
Cardiovascular Disease
Child & Adolescent Psychiatry
Geriatrics
Interventional Cardiology