Pediatrics
Department of Pediatrics
Sanford School of Medicine
1400 W. 22nd St.
Sioux Falls, SD 57105
Office Hours
Monday - Friday
8:00 a.m. - 5:00 p.m.
Welcome to the Department of Pediatrics
Training pediatricians to provide compassionate care to children and their families. The Pediatrics Residency Program at Sanford Children's Hospital, at the University of South Dakota Sanford School of Medicine, is a unique and vibrant educational community dedicated to developing the finest pediatric leaders in the world.
Meet the Department 
The Department of Pediatrics at the Sanford School of Medicine will be acknowledged as a leader in educating students, residents, fellows, physicians and allied health professionals in the discipline of pediatrics, be recognized for providing extraordinary, compassionate care to pediatric patients and their caregivers, be renowned for the creation and dissemination of new knowledge in the field of pediatrics, and be valued as an advocate for children.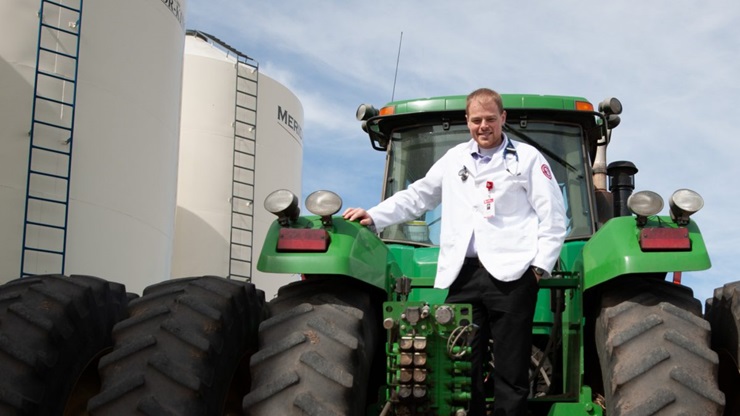 A group of 11 medical students are learning about and practicing rural medicine during a nine-month track at clinics and hospitals in seven small communities across South Dakota as part of the University of South Dakota's Sanford School of Medicine's award-winning rural preparation program, Frontier And Rural Medicine (FARM).
DEPARTMENTS & FACILITIES
Explore the departments, facilities and centers that contribute to your education in pediatrics.