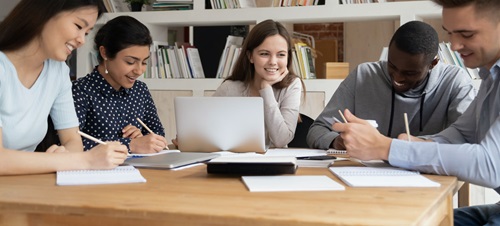 Board Certified Behavior Analyst
This graduate certificate sets you up for success in educational and behavioral health settings. Develop the skills you need to be an effective member of the care team.
Earn Your Specialized Training in Behavior Analysis for All Ages
Prepare for careers in schools and behavioral health settings as a Board Certified Behavior Analyst (BCBAs®). BCBAs® are professionals with specialized training in applied behavior analysis who provide systematic, evidence-based services to promote socially significant skill acquisition and address behaviors that interfere with successful functioning.
USD's graduate certificate establishes a pathway for both professionals or current students who possess or are pursuing a master's degree or higher. Through this program, you'll gain the skills you need to support individuals of all ages, play a key role on your clients' health teams alongside educators or other related health providers.
Become a leader who is ready to serve others in an educational or behavioral health setting as a BCBA®.
Degrees & Offerings
Board Certified Behavior Analyst
Certificate
Through this certificate, you'll gain a foundational education in evidence-based practice that focuses on assessing the environmental influences on behavior, assessment-based intervention and data-driven decision making. You'll graduate with the knowledge and skills you need to work toward your career as a Board Certified Behavior Analyst (BCBAs®).
Program Details
Graduate
College
Department
Contact
Graduate Admissions
Start Your Application Today
Departments & Facilities
Explore the departments, facilities and centers that contribute to your education in public health & health sciences.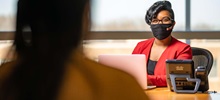 The Department of Public Health and Health Sciences emphasizes collaborative learning, equipping students with a rich understanding of the health care field and preparing them to excel in careers such as advocating for health policy, promoting health through education, managing health data analytics and leading collaborative health care teams. The department offers degrees at the associate, bachelor's, master's and doctorate levels.
Faculty & Staff
Get to know the faculty and staff in the Department of Public Health and Health Sciences. Our faculty are experts in their field, contributing research and scholarship in productive aging and gerontology, management of chronic disease, health and culture, attachment, Native American health and more.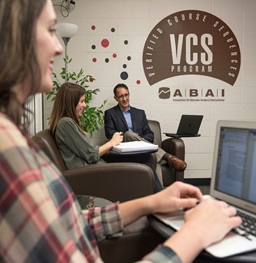 Enter the Exam with Confidence
At USD, you can have confidence that you are gaining the preparation necessary to succeed as you work toward your career.

The Association for Behavior Analysis International has verified the courses in this program toward the coursework requirements for eligibility to take the Board Certified Behavior Analyst® or Board Certified Assistant Behavior Analyst® examination. Applicants will need to meet additional requirements before they can be deemed eligible to take the examination.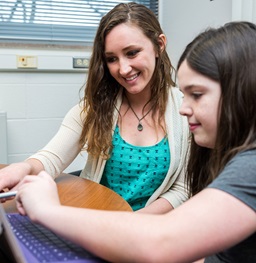 Clinical Placements Through LifeScape
The Board Certified Behavior Analysis certificate collaborates with LifeScape for assistance with clinical placements. LifeScape is a non-profit organization serving Sioux Falls, Rapid City and Sioux City, which provides 13 different service lines to children and adults with complex medical care needs, physical and developmental disabilities, and behavior disorders.


Learn more about LifeScape