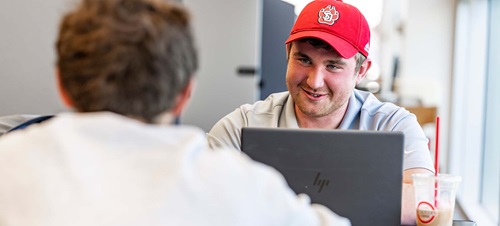 Library Resources for Distance Learners
You don't have to live and attend classes on campus to utilize the services of the University Libraries.
Bringing the resources you need to your door
The University Libraries are committed to providing high-quality library services to all USD students and faculty both on campus and off. Our specialized library liaisons will walk you through the process and answer all of your questions so you can make a seamless transition to accessing the libraries' materials.
Schedule a Library Liaison Consultation
Use our Ask-A-Librarian services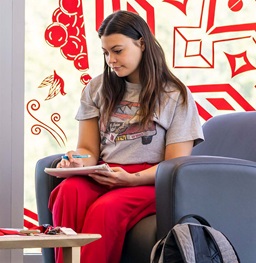 Access University Libraries Resources from Off-Campus
You can have access to library services and resources without a trip to the library. Just log in using your user ID name and password (the same as your USD email and myUSD). For help with your user ID name and password, contact the ITS Help Desk.


Find books, movies, newspapers and more in the library OneSearch / catalog
Library Services
Faculty, staff and students currently enrolled in or employed by a USD distance education program are eligible for additional services including: