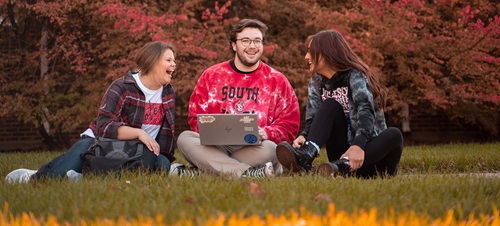 Deadlines and Requirements
Take a look at these deadlines and reminders to make sure you are on track to become a Coyote.
Your Enrollment Timeline
You have a big year ahead of you. Review the deadlines and reminders below so you can stay on track throughout the undergraduate admission and enrollment process, and view the New Student Checklist to dive into the details.
Please note that some programs have additional deadlines and requirements. Please stay in contact with your admissions counselor to ensure you are completing the necessary steps to become a Coyote.
New Students Entering Fall 2022
ACT/SAT Test
Juniors, take the ACT or SAT in the spring or summer. Seniors, take the ACT or SAT in the fall. USD's ACT test code is 3928, and USD's SAT test code is 6881.
Application for Admission
USD accepts undergraduate applications for admission year-round. Apply now to become a Coyote!
Housing
The housing application for fall 2022 is now open. Log in to the USD Housing Portal to submit your deposit and complete the housing application.
Room self-selection begins 10 a.m. on March 1, 2022 and ends April 15. Room assignments are announced by April 29.
Scholarships
The undergraduate scholarship application has now closed.
You may still qualify for scholarships, such as the Coyote Commitment Scholarship. Contact your admissions counselor for more information.
FAFSA
The 2022-23 FAFSA is now open. Be sure to file your FAFSA by USD's priority deadline of April 1, 2022, and list USD's code of 003474 on your FAFSA.
Move In
Move-In Day is August 19, 2022. Some groups will move in early. Keep an eye on your USD email for more information.
First Semester as a Coyote
Classes start August 22, 2022. We look forward to welcoming you to USD!
Meet our team
You may have questions as you go through the college search and enrollment process. Our admissions counselors are here to help you every step of the way.