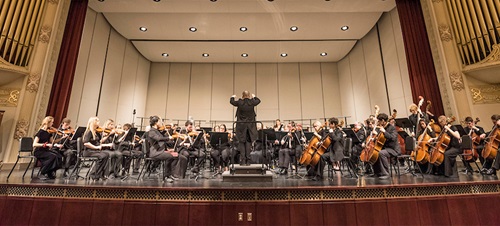 Your Future with a Degree in the Fine Arts
As a music, theatre or art major at USD, you will gain an enriching education that sets you up for a successful career.
Preparing You for Success
In the USD College of Fine Arts, you'll have the opportunity to pursue your passion and realize your potential. We have created academic programs and events that allow you to showcase your talents and develop skills that will set you up for success in our 21st century economy.
Our graduates have a high job placement rate, finding great success in and beyond the arts. At USD, you can make your dreams a reality.
See What Our Alumni Have Achieved
With your degree from the College of Fine Arts, you will have many career paths available to you. Check out what our alumni are doing with their degrees from USD.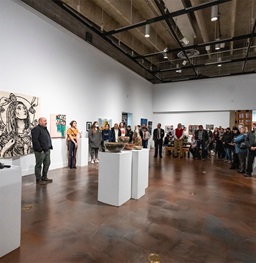 Your Space for Creativity
24-7 access to art studios and practices rooms. Costume, scenic and property shops. The renowned National Music Museum. A 38,000 square foot performance center. Newly-renovated concert halls and theatres. Esteemed art galleries.

USD is a destination for artist and the place where your creativity can thrive.
Stories That Speak for Themselves
Want to envision what your future could look like? Check out more stories of College of Fine Arts alumni doing great things.


Explore Stories