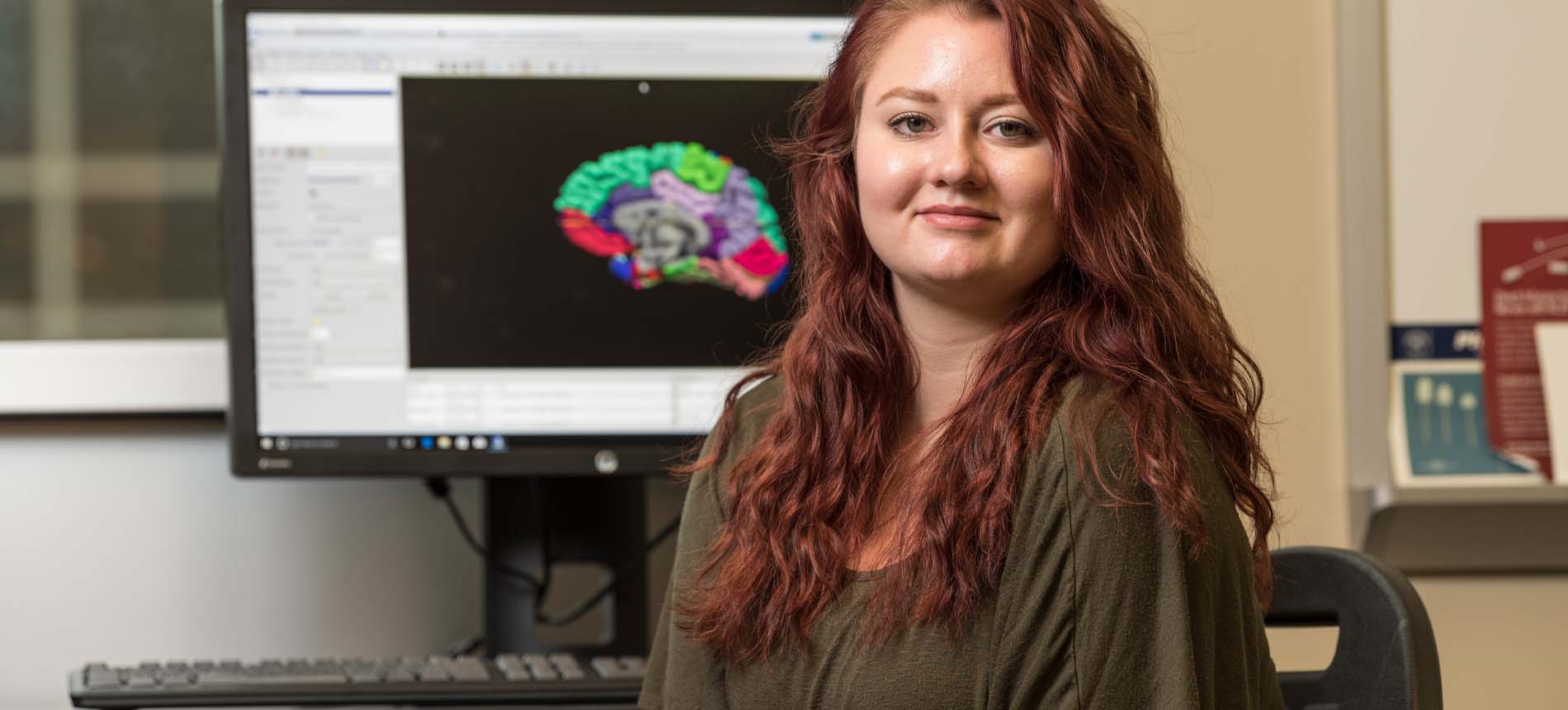 Center for Brain and Behavior Research
Center/Institute
The Center for Brain and Behavior Research (CBBRe) promotes outstanding training of research students and fellows, feeding the pipeline of creative independent scientists in the fields of neuroscience and behavioral science.
Center for Brain and Behavior Research
Lee Medical Building Room 233
414 E. Clark St.
Vermillion, SD 57069
Office Hours
Monday - Friday
8:00 a.m. - 5:00 p.m.
Promoting Translational Research for Innovative Treatments and Technology in Neurology, Neuropsychology and Psychiatry
The CBBRe promotes innovative research that can be translated into medical practice benefiting the people of South Dakota and beyond. We train and educate students to become the next generation of innovative, creative brain and behavioral scientists. The core members of the Center are recognized in their field and are actively involved in research, the education of students, and in service to the community. Members include faculty, staff and students from a variety of departments including biology, chemistry, psychology, addiction studies, business and basic biomedical sciences. Our faculty expertise and available equipment for the study of brain and behavior is unmatched in the state.
Students have the opportunity to conduct cutting-edge research with hands-on experience and our graduates go on to be successful in a variety of fields and projects from biomedical science, neuroscience, behavioral disorders and more. We offer a number of unique student opportunities available to both undergraduate and graduate students to become involved in their research and collaborate with their faculty and peers.
Making an Impact
With expert faculty, incredible research opportunities and strong regional partnerships, USD's research centers foster academic excellence and spur economic growth.
Increase in Grant Awards.
Awarded in Grants.
Training in STEM Research.
Faculty & Staff
Get to know the faculty and staff in the Center for Brain and Behavior Research. Our faculty are experts in their field, contributing research and scholarship in neurobehavioral development, cognition and plasticity, and stress and addiction.
Research
Our expert faculty contribute to research and networking efforts that advance the mission of the Center for Brain and Behavior Research. At USD, our students are also active contributors to research at the undergraduate and graduate level.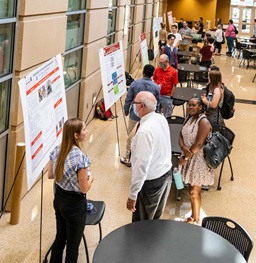 Research Symposiums
Our research symposiums bring together talented researchers to present cutting-edge research information such as the Annual Neurobehavioral Research Symposium.
Learn More about our Research Symposiums
Available Resources
and Core Facilities
Explore the departments and facilities that contribute to the work conducted by Center for Brain and Behavior Research.