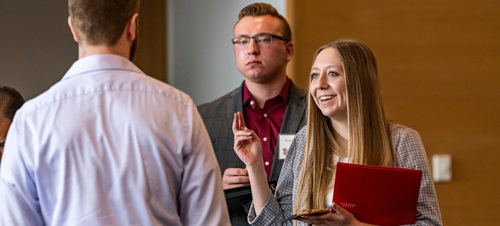 Career Support
As a part of the Academic & Career Planning Center, the career support services work to set students up for success.
Welcome to Career Support
We believe it is essential to prepare students for real-world experiences in the workplace including interviews, internships and career exploration. Our office is available to help students and alumni find full, part-time and summer jobs and internships. We give our students the tools and resources to allow them to fine tune their skills and prepare them for success upon graduation.
Through our services, students can explore majors and careers, get assistance with job search documents, get support for their job/internship search, prepare for interviews, get help with the graduate school application process, attend career events and workshops, and utilize our very own Coyote Careers online job board.
Meet the Professionals
Get to know the faculty and staff with ACPC Career Services. Our staff are experts in preparing students for their future careers.
Student Resources & Opportunities
Explore the variety of resources and opportunities available to you through Career Support Services.

We advertise a variety of jobs, both on- and off-campus, including work-study and graduate assistant positions. Apply directly to each employer as indicated in the job description. Coyote Careers is an online resource housing hundreds of internship and full-time job opportunities, as well as local and regional part-time positions and USD work-study and graduate assistant positions. The system is easy to use and allows you to review and save job postings, upload your resume and other career documents, apply for positions, and sign up for on-campus interviews.
An internship is a monitored work or volunteer experience where an individual has intentional learning goals and objectives throughout the experience. It serves as a bridge between the classroom and work world, where a student is assigned professional and/or pre-professional tasks and responsibilities. Internships may be paid or unpaid, and can be taken for academic credit. An internship is an amazing way to garner new skills and abilities needed in your field of choice.
Getting invited to an interview signals that the organization thinks you've got the right experience and skill set to do the job, but most people fail to impress in their interviews. Make an appointment with the career support services to perfect your interviewing skills and learning the tips and tricks of having a successful interview.
If you are in a field of study that requires a graduate degree like law or medicine, or have a particularly strong interest in a subject area and want to enter the work force with a higher degree, you may want to consider attending graduate school after completing your undergraduate work. Typically, graduate schools will evaluate you in five different areas: grade point average, test scores, letters of recommendation, statement of purpose, and experience. Other factors may also be taken into consideration (e.g. personal interviews, writing samples, portfolios, etc). The Academic and Career Planning Center offers several resources and services to help you decide if graduate school is right for you, explore your graduate school options and navigate through the application process.
This guide is a valuable tool for exploring careers and majors, writing your resume and cover letter, finding job and internship opportunities, networking, interviewing, graduate school application, life after college and more!
Dec 06, 2023
Five graduate students in the University of South Dakota Beacom School of Business received scholarships through the Institute of Management Accountants' CMA Scholarship Program.  
Dec 05, 2023
The University of South Dakota is proud to announce that 12 students received 2024 Undergraduate Research Awards for excellence in creative scholarship and research.
Dec 05, 2023
Five students in the University of South Dakota College of Fine Arts – Abigail Van Osdel, Cailey Schendel, Cassie Heintz, Jaclyn Laprath and Taylor Titze – are presenting a Bachelor of Fine Arts graduation exhibition, "The Road Less Traveled," now through Dec. 8 in the John A. Day Gallery in the Warren M. Lee Center for Fine Arts.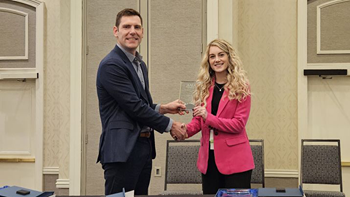 Dec 04, 2023
University of South Dakota Knudson School of Law student Taylor Bushelle was awarded the 2023 AALA Student Scholarship Award by the American Agricultural Law Association (AALA) for her forthcoming South Dakota Law Review article, "Counting the Cost of California's Proposition 12 post-Ross."
Departments & Facilities
Explore the departments, facilities and centers that contribute to your personal and professional development.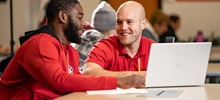 Every step of your college journey, USD has the resources that will help you navigate the unknown and be successful. Our services are designed to help students reach their potential personally, academically and professionally.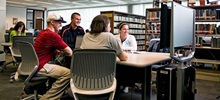 Access the resources and assistance you need all in one convenient, centralized location. The Academic Commons is your one-stop shop for academic, technical and research support.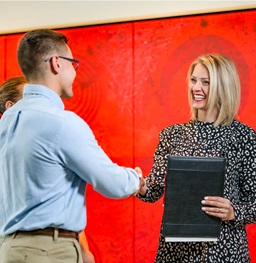 Tapping into the Hidden Job Market
According to the U.S. Bureau of Labor Statistics, 70 percent of all jobs are found through networking. Networking is just another word for building relationships. You network on a daily basis with your friends, family, classmates, and professors. Networking can give you a personal edge in your job search process.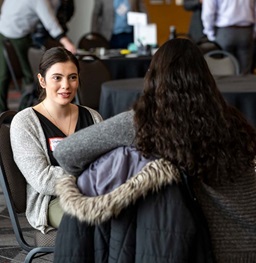 Expand your Professional Network
Leverage the world's largest professional network to build relationships and connect with opportunity. Use
LinkedIn Jobs
to harness the power of your network. This professional network can open doors for mentorships, internships, and job opportunities.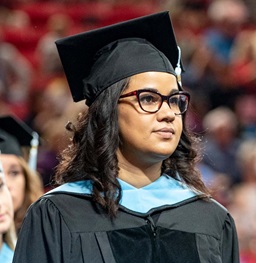 Attending a Graduate or Professional School - Is it for You?
Making the decision to apply to graduate or professional school involves the consideration of several factors and long-term planning. The first step to applying for graduate/professional school is to do some thinking about your reasons for going. Research the career fields that interest you and the requirements for admittance. Admission to graduate/professional school is competitive; be honest with yourself about your chances of getting accepted. Graduate school can be very expensive and a big commitment. It is important that you spend some time thinking about your reasons for wanting to enroll.