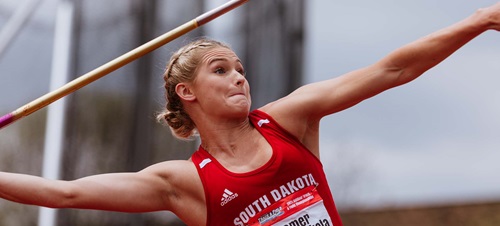 Coyote Athletics
USD is home to numerous Summit League title-winning teams and many of our athletes have competed across state, national and even global stages. Our athletic facilities are some of the most impressive spaces in the region offering a true division-one atmosphere. Cheering on the Coyotes is one of the best ways for you to experience the Yote Life!
Coyote Athletics
USD is home to 16 Division I intercollegiate athletic teams.


Men's Teams:
Football
Basketball
Track & Field
Swimming & Diving
Golf
Cross Country
Women's Teams:
Basketball
Volleyball
Cross Country
Track & Field
Swimming & Diving
Triathlon

Golf
Tennis
Softball
Soccer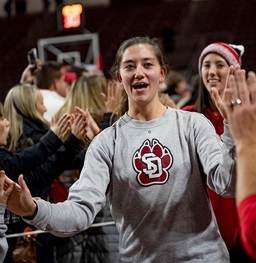 Championship Teams
USD Volleyball plays inside the Sanford Coyote Sports Center and boats the number one average fan attendance in the Summit League. The Coyotes have won Summit League titles in 2021, 2020, 2019, 2018 and 2016. They have also appeared in three NCAA Tournaments, most recently in 2021.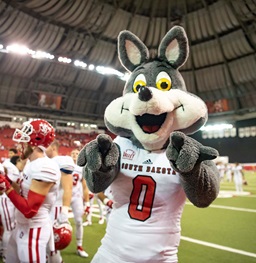 Outstanding Plays
USD football plays inside the DakotaDome and Coyote fans travel far and wide to cheer on the team during football season. The Coyotes appeared in the FCS playoffs in 2021 and was named Sports Illustrated Play of the Year.


Play of the Year