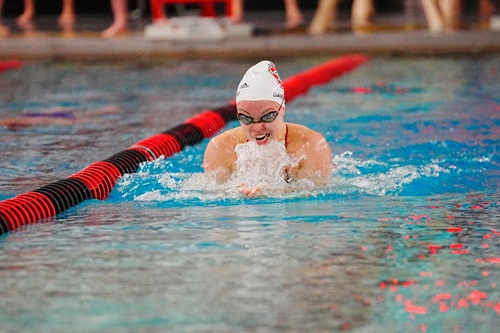 Aquatics
Dive into the Wellness Center's aquatics offerings at the DakotaDome pool.
DakotaDome Pool
The Wellness Center offers students and members an opportunity to swim laps, enjoy open swim time and participate in swim lessons by partnering with the Athletics staff to use the DakotaDome pool.
Swim Lessons

The USD Wellness Center staff are committed to offering quality swimming lessons and are compliant with the American Red Cross Swim Lessons standards. Group lessons are limited to a 4:1 instructor to participant ratio which allows the staff to meet the needs of all participants. Private Lessons are also offered in a 1:1 or 1:2 ratio for those students desiring more 1:1 instruction.
Group swim lessons are intended for youth participants. Adults & youth needing swim lessons are encouraged to take part in private swimming lessons.
For questions for more information, contact wellness@usd.edu.
Available Courses
Parent and child
Preschool beginner
Preschool advanced
Older beginner
Level 1 - Introduction to swimming and water skills
Level 2 - Fundamentals of swimming and aquatic skills
Level 3 - Stroke development
Level 4 - Stroke improvement
Level 5 - Stroke refinement
Level 6 - Stroke masteryS
Aquatics Offerings
Swim Lessons are available for all ages in a variety of courses.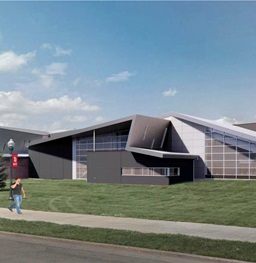 Coming Soon to Campus
The planned expansion will add aquatic facilities to the existing Wellness Center, which is scheduled to be available to the public in fall 2024.


Learn More
Explore more of USD's Fitness and Recreation Offerings