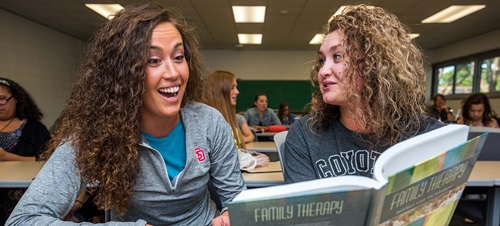 Mental Health Resources
Explore the mental health resources USD offers to our campus community.
Your Mental Health Is a Priority
The college years can be filled with new and enriching experiences, but they can also present challenges which may interfere with your academic progress and emotional well-being.
We all have mental health, and we can all benefit from talking to a professional. USD offers several resources to help you navigate challenges and make the most of your years in college.
Services We Offer
The Counseling Center is a confidential, non-judgmental space where students can receive support for a variety of mental health concerns. Our team of licensed professionals offers a wide range of services, including individual counseling, group therapy, prevention services and crisis services.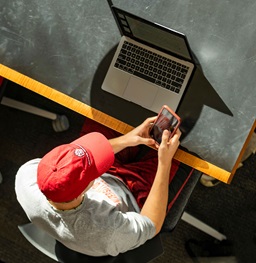 Mental Health Resources at Your Fingertips
You have free unlimited access to over 150 brief, effective, educational sessions covering over 50 common topics and skills related to mental health, wellness, and substance use issues. The Therapy Assistance Online (TAO) platform includes interactive sessions, mindfulness exercises and practice tools to help you care for yourself and meet your goals.