Beacom Spring Career Fair Set for March 29
The University of South Dakota's Beacom School of Business is set to host their 2023 Spring Career Fair on Wednesday, March 29 from 11 a.m. – 3 p.m. in Beacom Hall.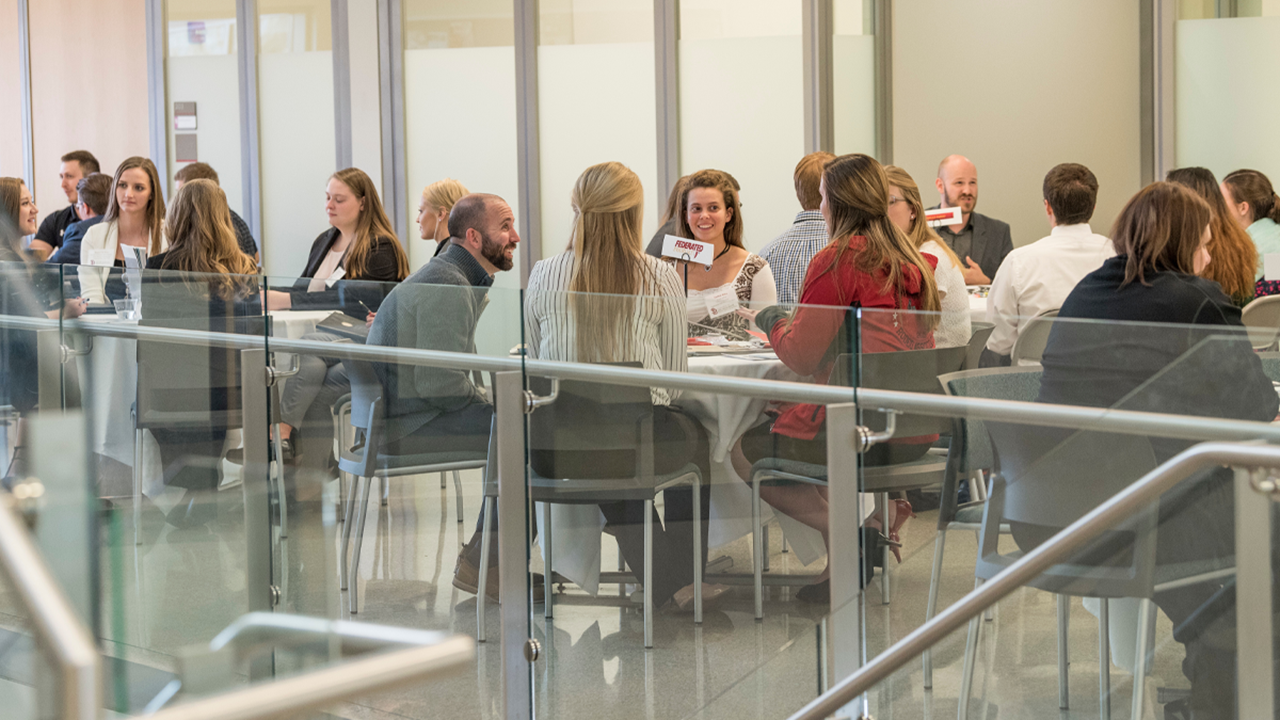 The career fair is an opportunity for students to learn about internships and part- and full-time positions as well as network with companies and recruiters that match their interests.
Attendees should stop by the check-in table on the first floor of the Beacom Hall atrium on the day of the event. Both graduate and undergraduate students are invited to attend, and students are encouraged to have copies of their resume in hand and their networking medias up to date.
Some of the businesses that will be present include the following.
POET
First Bank & Trust
First PREMIER Bank/PREMIER Bankcard
Sanford Health
CNA Survey