CMA Scholarship Awardee and MBA Candidate Victoria Radack Passes CMA Exam
Victoria Radack, a graduate student at the University of South Dakota Beacom School of Business, recently passed her certified management accountant (CMA) certification exam. Radack was able to take the exam at no cost, as she was nominated by the faculty in Beacom's accounting and finance division to receive the CMA Scholarship.
Karen Davies, instructor of accounting at the Beacom School of Business, said that Radack was deserving of the scholarship and that she remembers her as "a dedicated, thoughtful student who went beyond the normal requirements from class."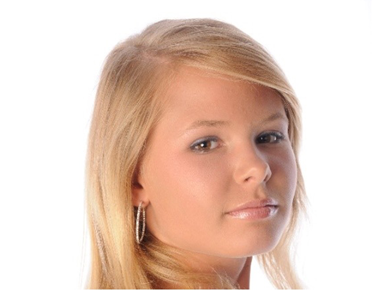 Radack graduated with her Bachelor of Science in human biology from South Dakota State University in 2017 and is now one class away from receiving her MBA from the Beacom School of Business. Most recently, she accepted a position with First Dakota National Bank as a business analyst, allowing her to apply much of the knowledge she has obtained through the MBA program and her CMA studies.
We asked Radack about her preparations for the CMA certification exam, her time at Beacom and her future goals – this is what she had to say.
What was the impact of the CMA Scholarship on your exam experience and what did the application process look like?
My professor Karen Davies helped me learn about the opportunity to become CMA certified. I previously did not know this opportunity existed, but after hearing about it, it was something that I was very interested in. The exam and certification was a great opportunity that I may not have taken had I not received the scholarship. While it was a rewarding experience, it was also stressful for me, as I wanted to do well on the exam. I would say taking the CMA exam was similar to taking another course as far as learning the material and completing practice questions and exams.
The application process consisted of being a full-time student and submitting a letter of application and a resume.
How long did you spend preparing for the CMA exam? What was the preparation process like?
I spent about six months preparing for the CMA exam. I was nervous while preparing for the exam because I wanted to do well on it and be able to pass the first time. While there were parts on the exam that were review from my MBA studies, there was also new information that I learned while studying for the exam. This made me nervous as well because this was the first time that I had gone over and learned this new material.
How has Beacom prepared you for both the CMA exam and your career?
I am grateful for the opportunities provided to me through the Beacom School of Business. Beacom has provided me valuable information to get a head start on studying for the CMA exam. I have enhanced my time management and prioritization skills, which has led to my success in obtaining my degree, passing both parts of my CMA exam and getting an opportunity to start a new career as a business analyst. The MBA program has also provided me with knowledge in project management, which will assist me in my new career.
Not only did I receive a scholarship to obtain my CMA and further my career, but I also had the opportunity to be a part of Coyote Business Consulting. Through this opportunity, I was able to further my learning and gain experience by helping a business with a business need and use my knowledge obtained through my studies to assist a company with their marketing efforts.
What are your career goals?
To stay in the banking industry and move up within the company. I would also like to learn as much as I can within my career and be a versatile employee.