Biology Student Seeks to Understand Impact of Increased Stress Hormones in Amphibians
Early experiences working with amphibians in Jake Kerby's, Ph.D., chair of the biology department, lab at the University of South Dakota inspired Ella Wittmuss to further research amphibians and the impact that various stressors have on their hormone levels.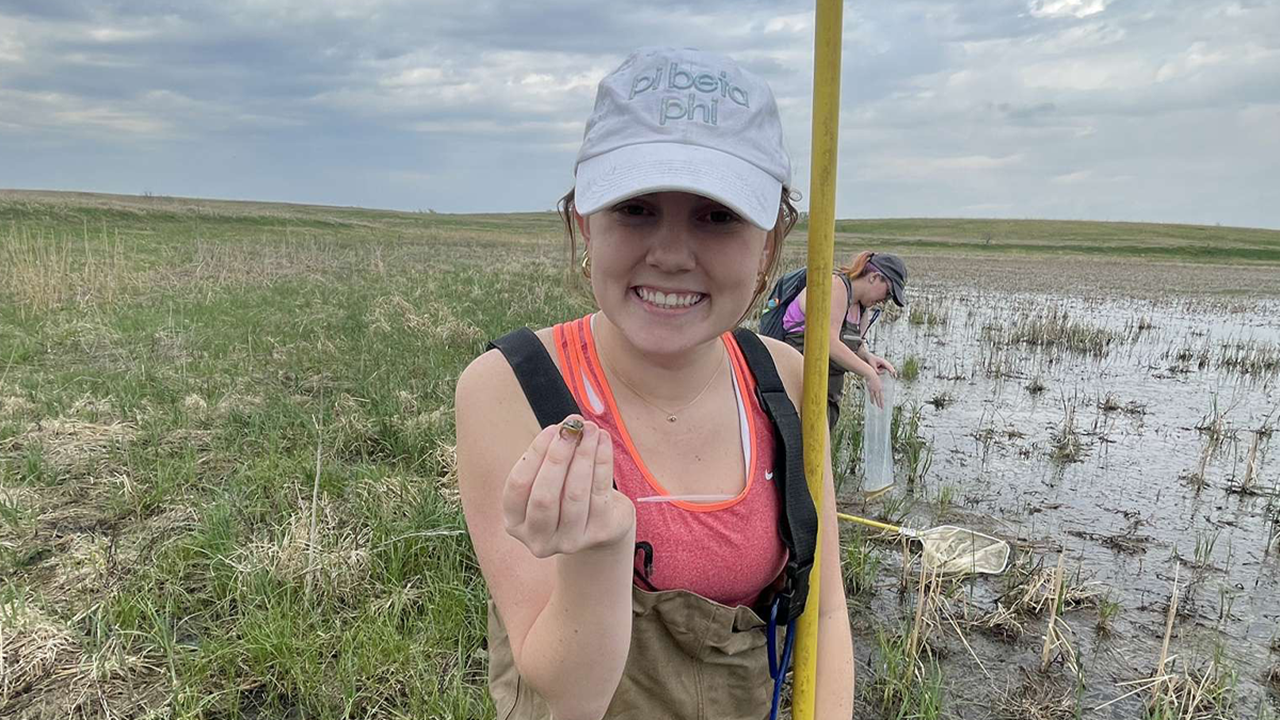 To complete her research, Wittmuss, a rising junior majoring in medical biology, is exposing bull frog tadpoles to three different stressors: disease, temperature and environmental toxins. She is then measuring how much their corticosterone levels increase due to the combined stressors.
"It is important to understand how much each stressor increases corticosterone levels because an abnormal increase in corticosterone can cause adverse physiological effects," Wittmuss said.
Wittmuss's interest in amphibian research began with projects in Kerby's lab. Through projects with the department chair, Wittmuss learned that increases in corticosterone levels can cause problems like slower growth, malformations in different parts of the body and blood sugar diseases. By exploring this phenomenon further in her own research project, Wittmuss hopes to make positive contributions to conservational efforts for amphibians.
"This project will fill a large gap in the current literature and will provide crucial information that can be used in creating habitat management and conservation strategies," Wittmuss said. "Due to the use of a model organism, this study will also help to build a framework from which future researchers can investigate the effects of combined stressors on corticosterone production in humans."
Wittmus received funding from the UDiscover Scholar Program, the Council for Undergraduate Research and Creative Scholarship (CURCS) grant program, and the Midwest Partners in Amphibian and Reptile Conservation that helped make her research possible.
During her time at USD, Wittmuss has gained invaluable knowledge through her coursework that has proved to be beneficial throughout her summer research project.
"I have taken a wide variety of natural science classes for my major as well as classes in the Honors Program, which have helped me look at problems critically," Wittmuss said. "During my freshman year, I was able to start learning different research techniques, and my responsibilities have grown over time, better preparing me for this project."
A native of Vermillion, Wittmuss said she chose to attend USD because she knew the campus had a sense of community.
"It is the perfect size for students to create relationships with their faculty and their peers," she continued. "I also wanted to get involved on campus, and USD had many opportunities for that."
Wittmuss has made the most of every opportunity, holding leadership positions in several organizations all across campus. She serves as the vice president of internal affairs for Dakotathon, the vice president of community relations for the sorority Pi Beta Phi, and a peer mentor for the Department of Biology. She also volunteers for Charlie's Career Closet and is a student in the Honors Program.
After completing her undergraduate degree, Wittmuss plans to go to graduate school and pursue a career in the health care field. This research project will help provide her with the skills she needs to get there, she said.
"Research is a great way to learn unique skills and understand how new scientific knowledge is developed," Wittmuss said. "This is an important experience for anyone working in health care, as most current treatments come from biological research."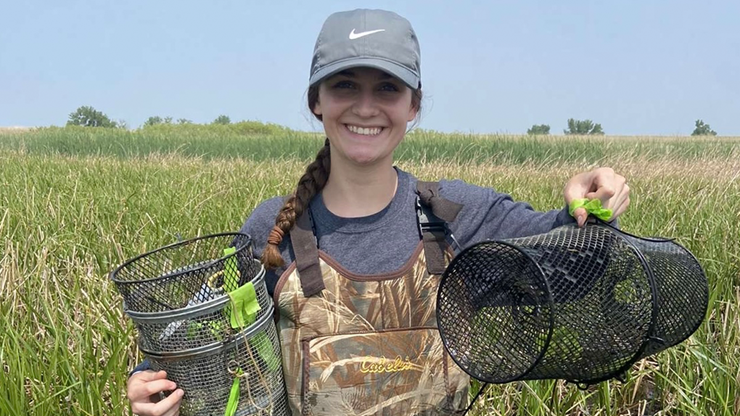 Elle Hoops has been a researcher in Jake Kerby's, Ph.D. chair of the Department of Biology, lab since her freshman year, and her involvement in this lab led her to a summer research project exploring the impact of contaminants on tadpoles.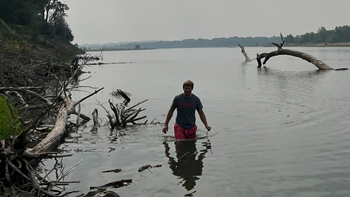 Grant Budden, a rising senior majoring in medical biology at the University of South Dakota, is researching the impact that selenium has on false map turtles, a threatened species of turtle in South Dakota.