Political Science Students Host Amity Shlaes Nov. 14 at USD
The University of South Dakota's Political Science League and the Gamma Nu chapter of Pi Sigma Alpha, the national political science honor society, will host Amity Shlaes, a New York Times bestselling author who focuses on 20th century politics and economics, Nov. 14 on USD's campus in Vermillion. The events associated with her visit are free and open to the public.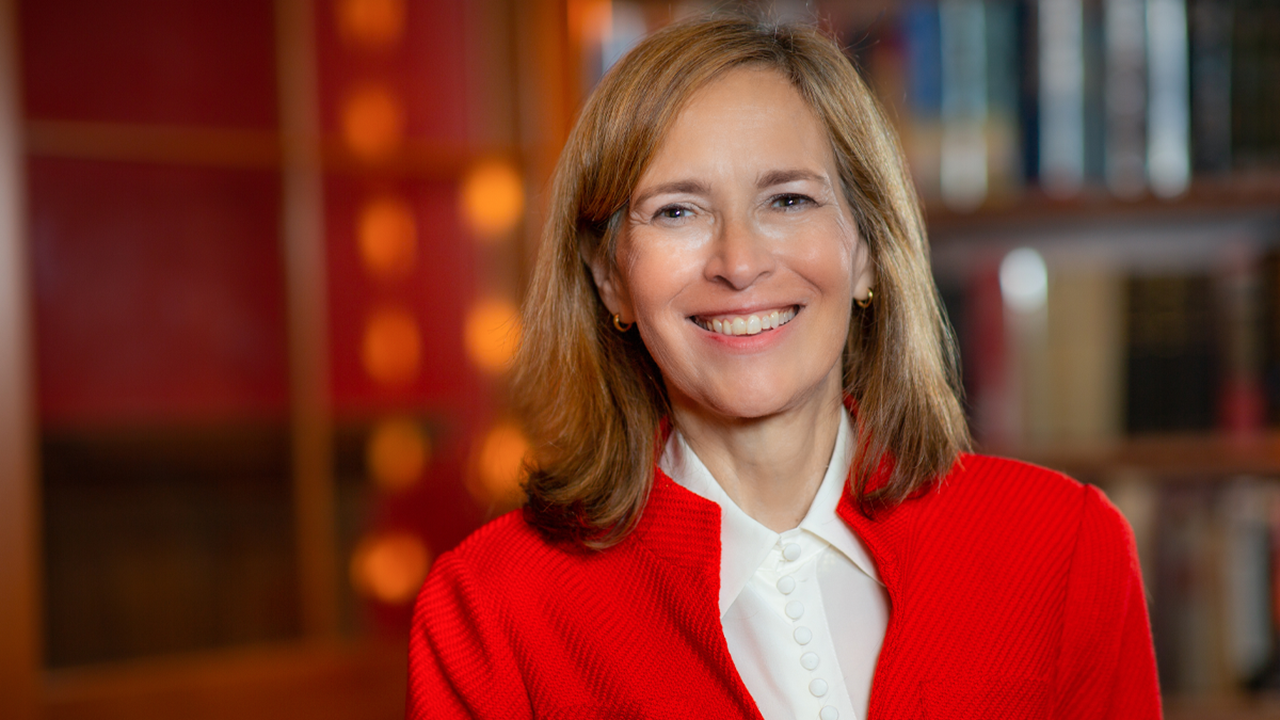 Shlaes will provide a lecture at 6:30 p.m. in the Muenster University Center (MUC) Ballroom titled, "A Second Look at Three Decades: The 1920s, the 1930s, the 1960s."
Kailena Anderson, co-president of the Gamma Nu chapter of Pi Sigma Alpha, said Shlaes' visit provides the USD community with a valuable opportunity "in which students and faculty from a variety of disciplines can gather to explore historical events from differing perspectives."
"This event is sure to be enriching as it presents an extracurricular learning opportunity while facilitating interdisciplinary discussion and interaction," Anderson said.
David Earnest, chair of USD's political science department, said events such as this provide opportunities for students to engage in conversations that hone their critical thinking skills and prepare them to be leaders for tomorrow
As part of the event, Shlaes will also screen a trial version of a new documentary about former United States President Calvin Coolidge at 4 p.m. in the MUC Ballroom. The documentary is being developed by the Calvin Coolidge Presidential Foundation, a national foundation dedicated to preserving the legacy and advancing the values of America's 30th president. Shlaes serves as board chairman.
In 1927, Coolidge established the Summer White House in South Dakota. While in South Dakota, Coolidge focused on ways to help the South Dakota economy. Coolidge and his wife helped lay the groundwork for South Dakota's now-thriving tourism industry by engaging with local businesses and publicizing their visit just as automobile tourism began to boom.
Alexandra Feiner, who also serves as co-president of the Gamma Nu chapter of Pi Sigma Alpha, said the documentary will provide a unique perspective on America's 30th president and his visit to South Dakota. Appearing in the documentary is South Dakota author Seth Tupper.
"It is especially exciting to have a documentary that is directly related to South Dakota through President Coolidge's visit to the Black Hills," Feiner said. "I'm looking forward to seeing the impact South Dakota had on President Coolidge and how our state may have played a role in shaping our nation's history."
"Shlaes' documentary and lecture invite us to reconsider the monumental changes to American society, first during the Great Depression and then again during the tumultuous 1960s," said Earnest. "Her original insights are the fruits of critical evaluation and re-examination of conventional wisdom. These are the skills that foster civil dialogue in our country and prepare our students for the challenges of tomorrow."
Shlaes is the author of four New York Times bestsellers, "The Forgotten Man: A New History of the Great Depression," "The Forgotten Man: Graphic," "Coolidge," and "The Greedy Hand: How Taxes Drive Americas Crazy". She is recipient of the Bradley, Hayek and Bastiat Prizes. Shlaes has also written syndicated columns at both the Financial Times and Bloomberg. A magna cum laude graduate of Yale College, Shlaes is married to Seth Lipsky, editor of the New York Sun.