USD Alumnus Steps into New Role as Press Secretary to the Senate Judiciary Committee
University of South Dakota alumnus Josh Sorbe '20 was recently announced as the press secretary to the United States Senate Judiciary Committee.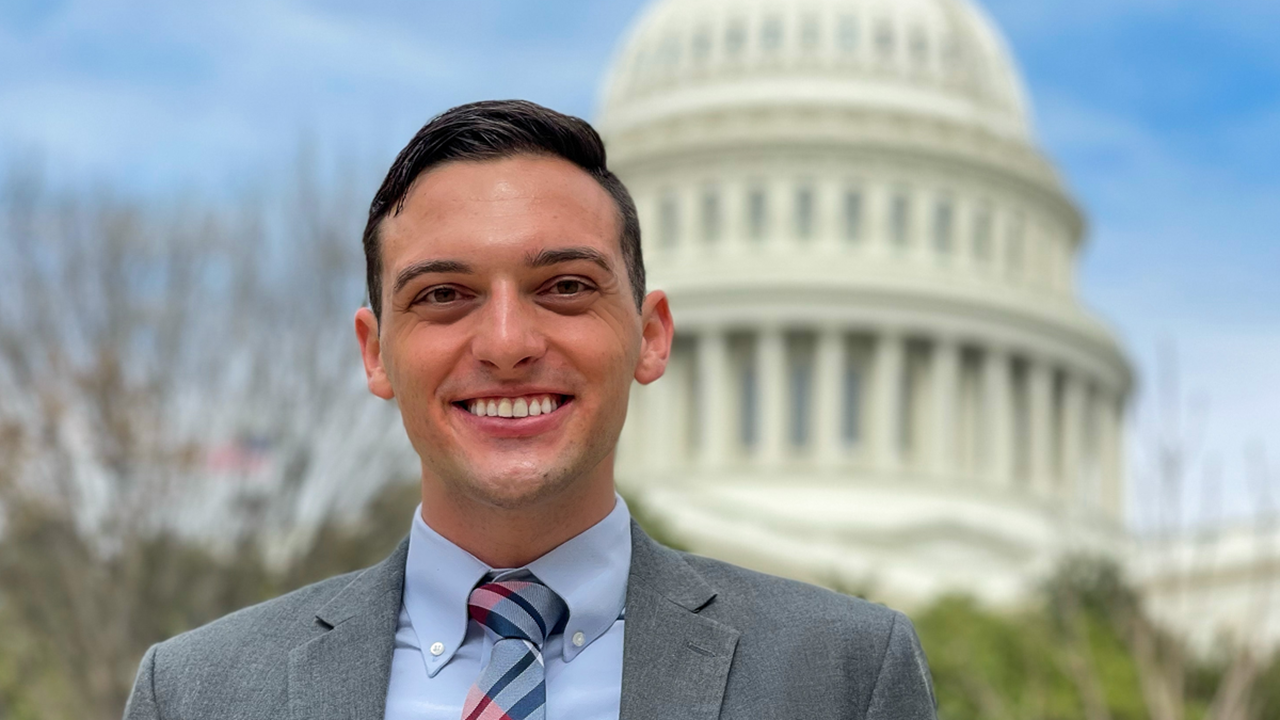 As press secretary, Sorbe will help lead the press and digital efforts for the U.S. Senate Judiciary Committee, which is chaired by Sen. Dick Durbin of Illinois. Sorbe will correspond with reporters, issue press releases, draft social media content and create multimedia to help amplify the senator and committee's messages and legislative priorities.
"This is a huge honor," said Sorbe. "Not only because Senator Durbin is a lifelong and respected public servant and a member of Senate leadership, but also because the Judiciary Committee covers issue areas that many Americans are passionate about, such as civil liberties, courts, immigration, reproductive rights and more."
Sorbe stepped into this role after serving as the digital manager for Sen. Maggie Hassan of New Hampshire since March 2022, where he ran her newsletters, social media accounts and multimedia content and assisted with more traditional press work. He worked with Hassan through her re-election and swearing-in in early January, which Sorbe said was a huge professional highlight for him.
Transitioning into his position as the press secretary, Sorbe said he is eager for this opportunity to continue serving in the Senate.
"The way we communicate with one another – and the way we communicate political information – is what I believe to be foundational to establishing common ground and creating a world of opportunity for everyone," he added. "I'm excited to get to continue working in this space."
Sorbe studied political science and economics at USD and graduated in 2020. Remembering his time at the university, Sorbe said he is thankful for the opportunities and supportive community he had access to while pursuing his education.
"Whenever I think about my time in Vermillion and at USD, I think about the people – classmates that became good friends, professors going out of their way and connecting with you, administration officials fully invested in our school and its activities. Everyone was bought in," Sorbe added. "When you bring that same South Dakota energy to your professional career, it radiates."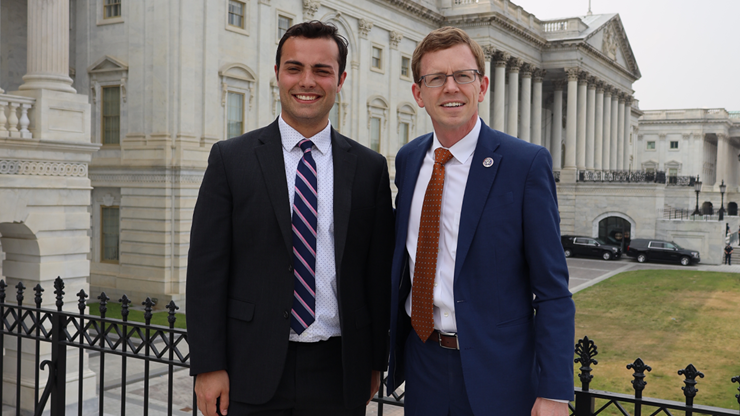 As an out-of-state student, Charles Streeter said moving to South Dakota was one of the most rewarding decisions he's ever made, and now, he's in Washington, D.C., interning for one of South Dakota's most influential figures, U.S. Rep. Dusty Johnson.