USD to Offer State's Only Artificial Intelligence Programs
The University of South Dakota announces several new programs in artificial intelligence (AI) that will prepare students for the future of data science and machine learning.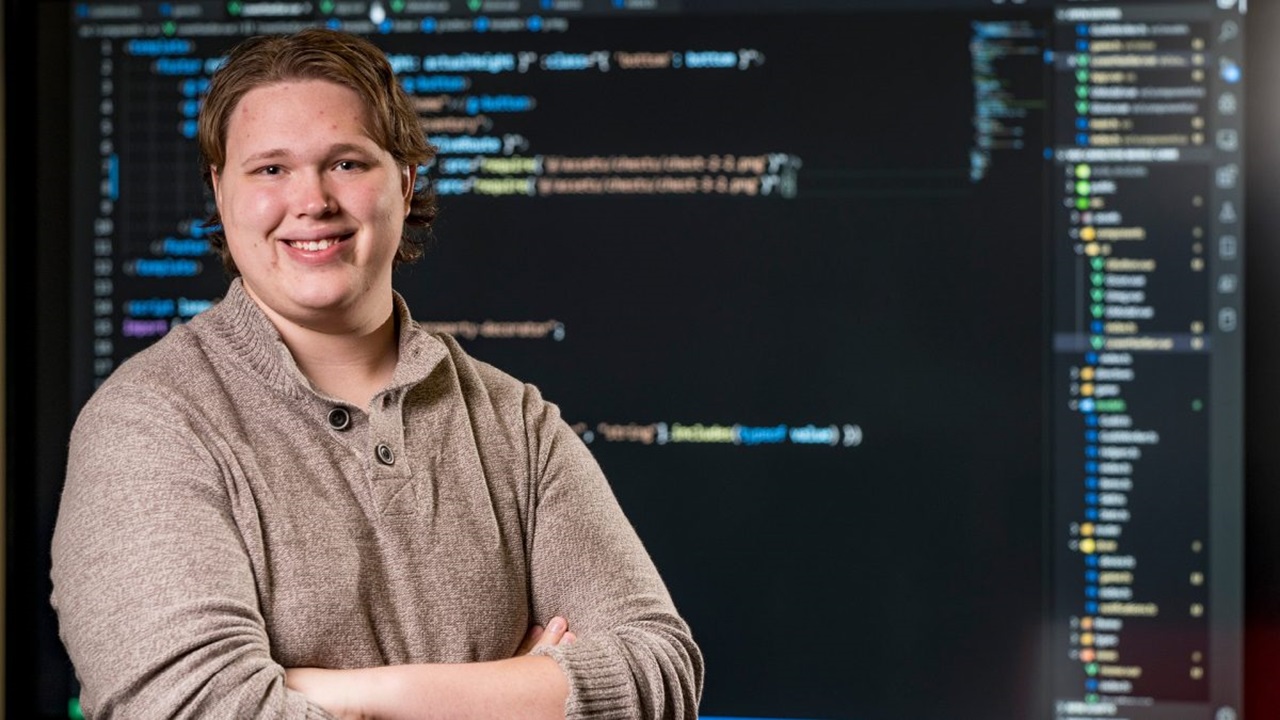 "Traditionally speaking, AI technologies and tools are used when there is a complicated task that may be expensive and error-prone when done manually," said KC Santosh, chair and associate professor in the computer science department. "We see intelligent systems and devices in front of us daily like in automatic tractors and machine vision tools that can help understand and analyze crops through drones. We use AI in health care, in smart vehicular technology like Tesla and in predictive analytics tools to plan budgets and track outbreaks accordingly."
Starting in the fall of 2021, the new AI programs will focus on the development of AI tools for multiple purposes that include machine vision, machine learning for big data, data analytics and information retrieval.
"Data happen everywhere, they are collected over time, and regardless of the source of data, there is a strong need for AI/data analysts to interpret information, make decisions and visualize output," Santosh said. "USD is meeting the demands of the industry with the AI academic programs."
The department will offer an undergraduate certificate and specialization and a graduate certificate and specialization in AI. The certificate programs are open to all majors, though there are prerequisite requirements.
"AI tools are not just limited to one domain – they are relevant to many fields, including robotics, data analytics, computational chemistry, physics, biology and health sciences, to name a few," said Santosh.
According to the Bureau of Labor Statistics, employment of computer and information technology occupations is projected to grow 12% from 2018 to 2028, faster than the average for all occupations. These occupations are projected to add about 546,200 new jobs nationwide. Demand for these workers will stem from greater emphasis on cloud computing, the collection and storage of big data and information security.
"In addition to the state-of-the-art AI-driven tools, USD is equipped with a high-performance computing center that will be used in the AI courses," said Santosh. "The AI programs will prepare an emerging work force of scientists who will position South Dakota and the nation at the top in science and engineering."
Santosh is an expert in AI. He has authored two books, edited five books, and has authored and coauthored more than 170 research articles in AI and machine learning. Since the COVID-19 outbreak in March, he has written and published six research articles and edited two books that are related to intelligent systems, AI and machine learning to combat COVID-19.
University of South Dakota Department of Computer Science Chair KC Santosh, Ph.D., and former graduate computer science student Casey Wall '22 co-authored a book on artificial intelligence (AI) that explores state-of-the-art AI-guided tools while addressing their explainability and ethical issues.
The University of South Dakota Department of Computer Science is set to host its third annual Artificial Intelligence (AI) Symposium on March 28 from 9 a.m. – 3:10 p.m. in person in Farber Hall, located inside Old Main, and livestreamed online.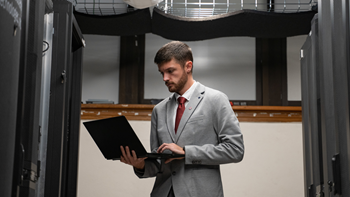 University of South Dakota student Hugo Morvan, a senior majoring in computer science and minoring in mathematics and physics, has been researching the impact of artificial intelligence (AI) in detecting COVID-19.