37th Annual Stilwell Student Awards Exhibition Opening Jan. 20
The 37th annual Stilwell Student Awards Exhibition presented by the University of South Dakota College of Fine Arts will be on display from Jan. 20 to Feb. 17. in the John A. Day Gallery in the Warren M. Lee Center for the Fine Arts. Gallery hours are Monday through Friday 9 a.m. – 5 p.m., and the opening reception and awards ceremony will take place on Jan. 20 from 5-7 p.m.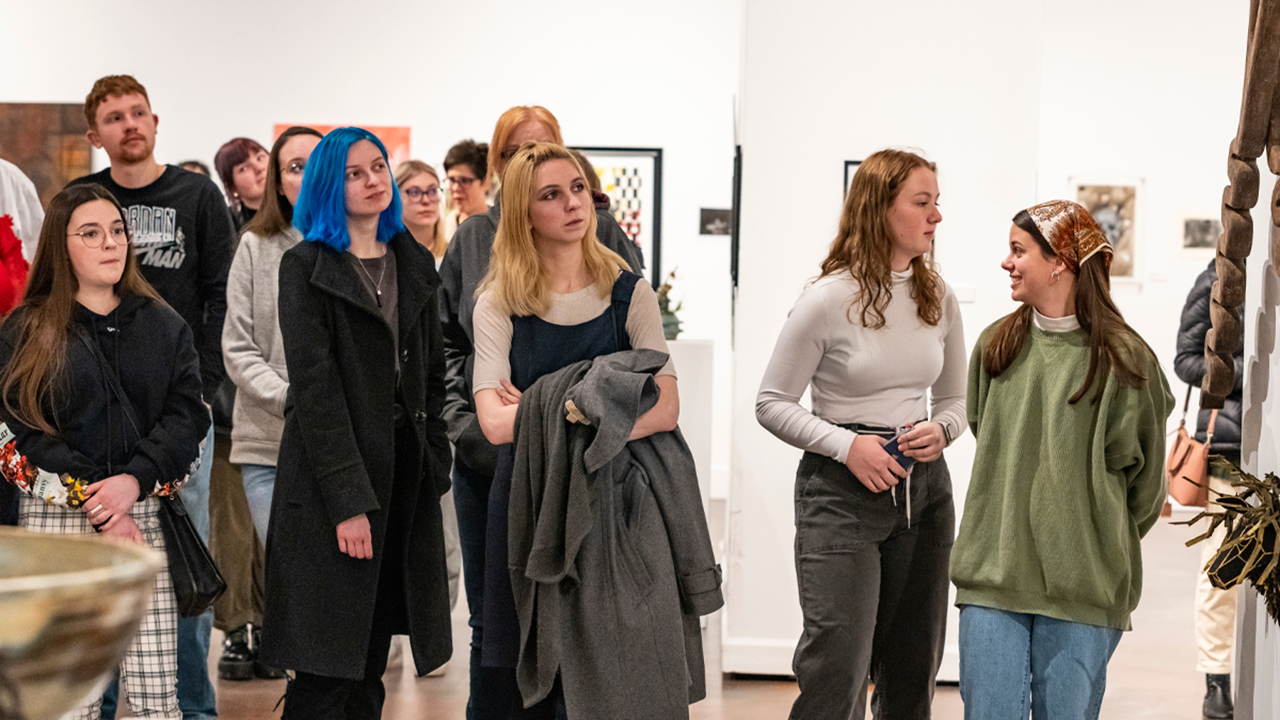 "This is one of the favorite exhibitions of the year. It is a wonderful opportunity for the students and the community to come together and celebrate the fantastic creative research produced by our students," said Amy Fill, university art galleries director.
Senior sculpture student Dylan Kuehl is entering the exhibition for the first time this year. "This is a great opportunity to enter a free exhibition, to network with the community and to see the works of my peers in a formal gallery setting."
Ted Heeren will be the juror for this year's exhibition. Heeren is the creative director and founder of Fresh Produce, an advertising agency in Sioux Falls, and co-owner of IPSO Gallery, also in Sioux Falls.
The Stilwell Student Awards Exhibition is an annual exhibition recognizing the talent and creative works of BFA and MFA students in the Department of Art. The exhibition is named in honor of Wilber Stilwell, former chair and professor of art, his wife, Glady Stilwell, and the Stilwell family, who continue to provide support for the exhibition.