College of Fine Arts Department of Art to Host Annual Oscar Howe Summer Art Institute
The University of South Dakota Department of Art is hosting the 2022 Oscar Howe Summer Art Institute (OHSAI) June 5-17.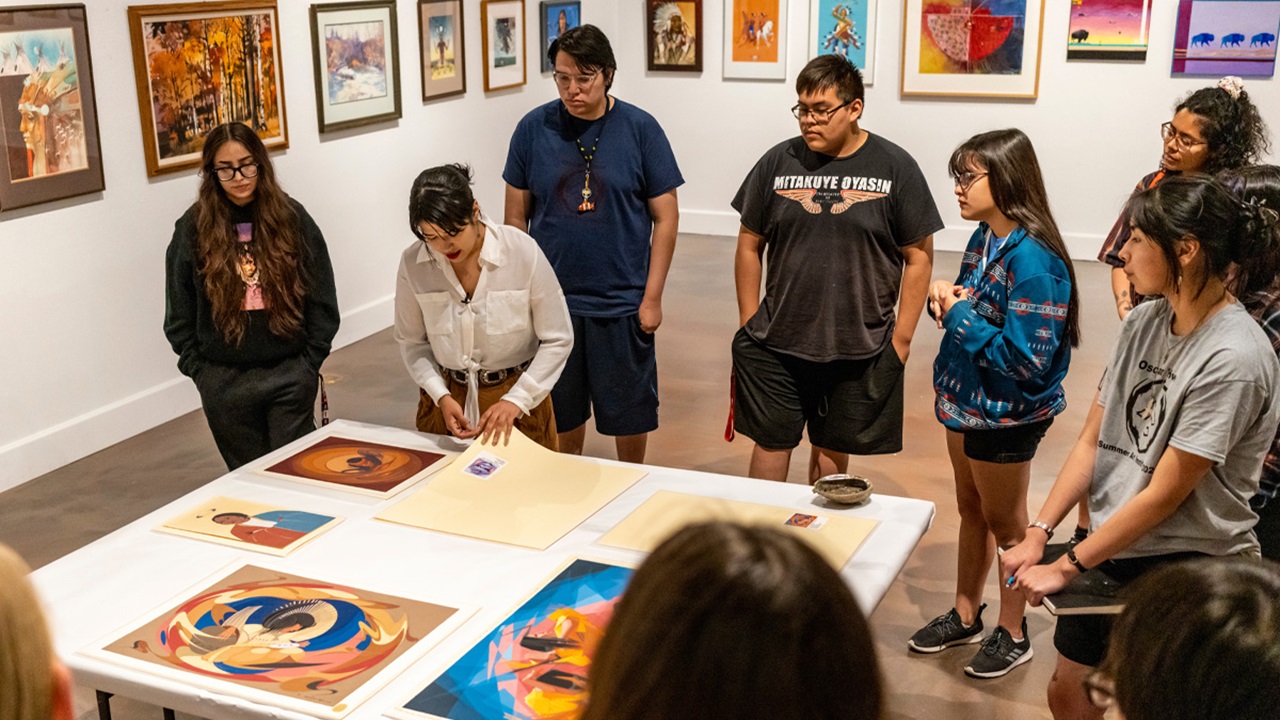 The institute provides artistic workshops for a group of 20 talented and committed high school art students to learn about contemporary Native American Fine Arts with a focus on Native American culture, history and traditions. All courses are taught by professional artists and all students attend free of charge, including meals, housing, instruction and art supplies.
"This is an important program to support Native American arts and youth from across the country," said Cory Knedler, chair of the Department of Art. "The College of Fine Arts honors longtime USD professor and American Indian Northern Plains artist Oscar Howe by helping educate the next generation of Native American artists."
During their time at the institute, students will have access to the art studios of the Warren M. Lee Center for Fine Arts and will work on drawing, cultural studies and studio sessions guided by their instructors. This year's instructors include Joe Williams, Heidi Brandow, John Hitchcock and Liz Skye. The speakers include Reyna Hernandez, Jennifer White, Angelica Mercado-Ford and Roxanne Swentzell. Participating students also get to experience field trips to area museums and cultural facilities.
The
OHSAI
was initiated by Yanktonai artist Oscar Howe, who is widely recognized as one of the leading Indian artists of his generation and continues to inspire Northern Plains artists today. Since 1991, the institute has hosted approximately 20 high school students annually to study Howe's legacy and to expand their own artistic vision under the instruction of professional Native American artists.
To celebrate the conclusion of the institute, there will be a closing ceremony and art sale on June 15 from noon to 1 p.m. in the John A. Day Gallery.
The University of South Dakota Art Galleries will host the 33rd Annual Oscar Howe Memorial Lecture on Sept. 22, from 7-8 p.m. in Farber Hall Room 111, located in the historic Old Main building on USD's campus.