USD College of Fine Arts to Host Annual Celebration of Excellence Sept. 23
The University of South Dakota College of Fine Arts is hosting its second annual Celebration of Excellence event Sept. 23 from 4-5:30 p.m. in Colton Hall in honor of the second cohort of College of Fine Arts Hall of Fame recipients. A reception will be held at 5:30 p.m. in the John A. Day Gallery.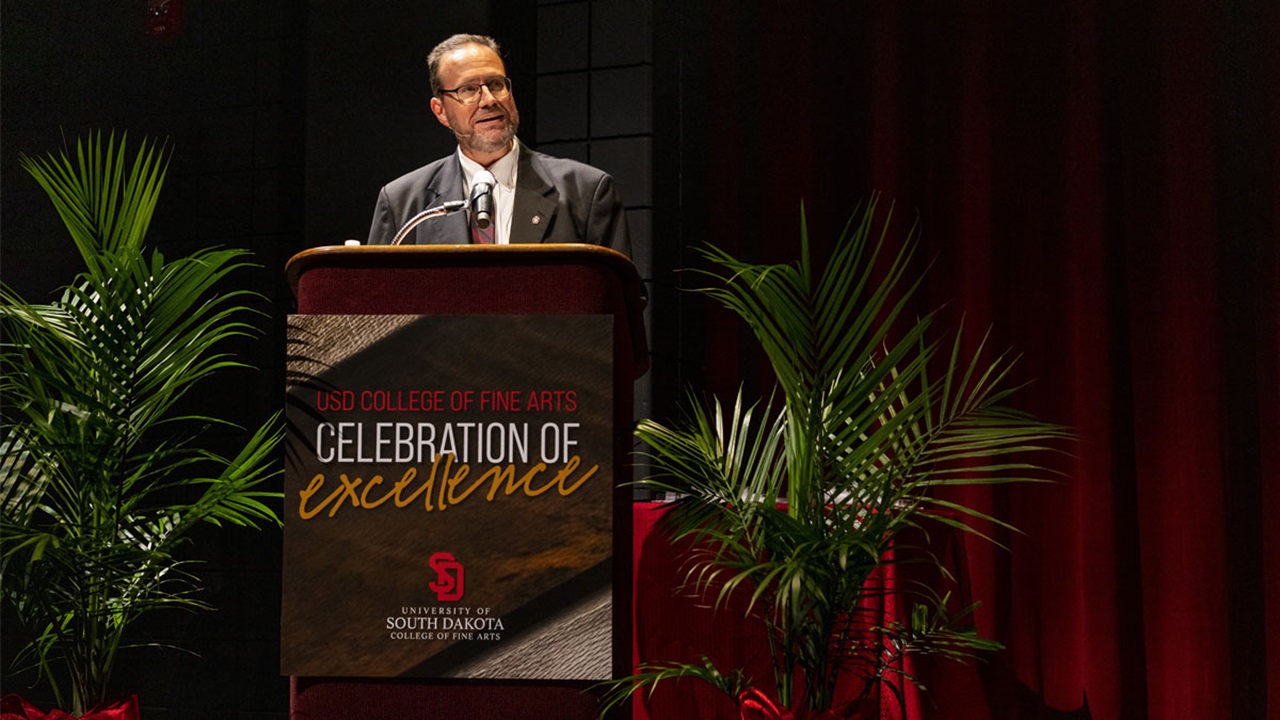 Following the reception, guests are invited to attend USD Theatre's production of "Eurydice" in the Wayne S. Knutson Theatre.
The Hall of Fame recognizes outstanding alumni, educators and friends of the College of Fine Arts who have helped establish its over 90 years of excellence. This year, the College of Fine Arts is honoring seven individuals who have impacted the college in great ways.
"Our second Hall of Fame class represent the very best of the USD College of Fine Arts," said Bruce Kelley, Ph.D., dean of the College of Fine Arts. "They are exceptional professionals, extraordinary teachers and incredible supporters of the Fine Arts. These recipients have made a difference in the lives of those around them. I fully appreciate the hard work, talent and passion each of these individuals has, and I am delighted that they are being recognized for their excellence."
This year's Hall of Fame recipients include the following.
Sarah (Spelts) Anderberg '78
Gary Begeman '80
Lisa Dresch '90
Daamen Krall '75
Scott Lawrence '78
Lawrence L. Mitchell '61
Robert Penn Wichapi Cik'ala (Little Star) '72
Hall of Fame recipients will receive a custom award. They will also be recognized by brass nameplates on the sculpture honor wall that was constructed in 2021 on the wall east of the John A. Day Gallery in the Warren M. Lee Center for the Fine Arts.
The Celebration of Excellence event is free and open to the public, but the College of Fine Arts requests attendees to RSVP. To register for the event, please visit www.usdalumni.com/events/college-of-fine-arts-hall-of-fame.
For tickets to "Eurydice," visit USD Theatre's event page.
To learn more about the Celebration of Excellence and Hall of Fame recipients, visit www.usdalumni.com/2022-cofa-hall-of-fame-recipients.