USD Theatre Presents Musical Theatre Parody
The University of South Dakota's Department of Theatre is proud to present its final show of 2022, "The Musical of Musicals: The Musical!" The show performs Nov. 30 through Dec. 3 at 7:30 p.m., with a matinee performance on Dec. 4 at 2 p.m., in the Knutson Theatre on USD's campus.
"This show is very different from other shows that I have worked on because it is five mini musicals within a much larger one," said first-year musical theatre major Grace Engstrom. "In this show, we get to work in five different styles, meaning that I have had to do a lot of research and work to make each mini show different from the others."
"The Musical of Musicals: The Musical!" takes one simple archetypal plot and turns it into five different parodies of iconic musical theatre writers: "Corn," in the style of Rodgers & Hammerstein; "A Little Complex," in the style of Stephen Sondheim; "Dear Abby," in the style of Jerry Herman; "Aspects of Junita," in the style of Andrew Lloyd Webber; and "Speakeasy," in the style of Kander & Ebb.
Logan Kehoe, a junior musical theatre major, plays the five romantic leading men and said that his favorite moments in rehearsal have been collaborating with the cast.
"Even if our ideas didn't make it into the show, it always felt warm and inviting," Kehoe said. "It makes rehearsals feel like a group of friends having fun and joking about musicals.
"People should come see the show because of how much fun it is," Kehoe added. "Whether you know a lot about musical theatre or know nothing at all, there is going to be something that you will enjoy."
Starting Nov. 28, tickets can be purchased at the USD Theatre box office from noon to 5 p.m. or by calling 605-658-3484. Tickets can also be purchased online. Ticket prices are $15 for adults, $12 for senior citizens (62+), $10 for K-12 and non-USD students and free for USD students with ID.
Check out USD Theatre on Facebook and Instagram for interviews, videos, photos and more.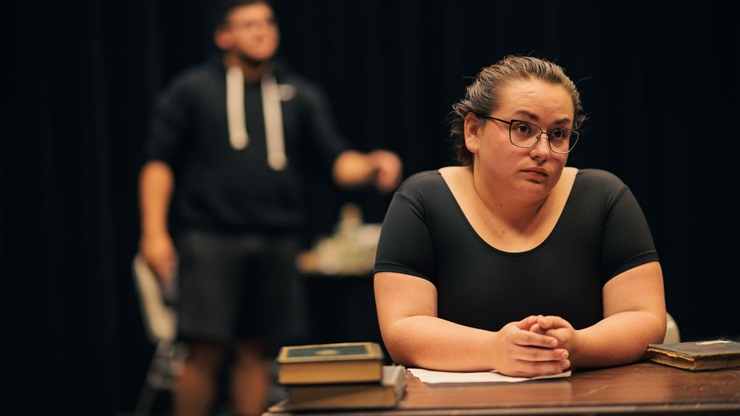 The University of South Dakota's Department of Theatre is proud to present the first musical of the 2022-23 season, "Daddy Long Legs," running from Oct. 13-16.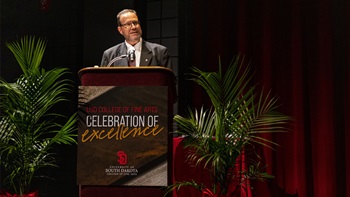 The University of South Dakota College of Fine Arts is hosting its second annual Celebration of Excellence event Sept. 23 from 4-5:30 p.m. in Colton Hall in honor of the second cohort of College of Fine Arts Hall of Fame recipients. A reception will be held at 5:30 p.m. in the John A. Day Gallery.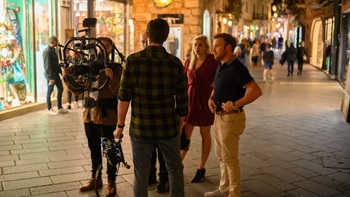 Creating has always been a passion of independent film writer, producer and actor Paul Petersen '09. By staying true to this passion, working hard and adapting to change, Petersen has made a name for himself in the indie industry.