Author Noel Hamiel Set to Visit USD Knudson School Of Law Sept. 15
The University Knudson School of Law is pleased to announce author Noel Hamiel will visit campus on Sept. 15 to discuss his latest book, "South Dakota's Mathis Murders: Horror in the Heartland."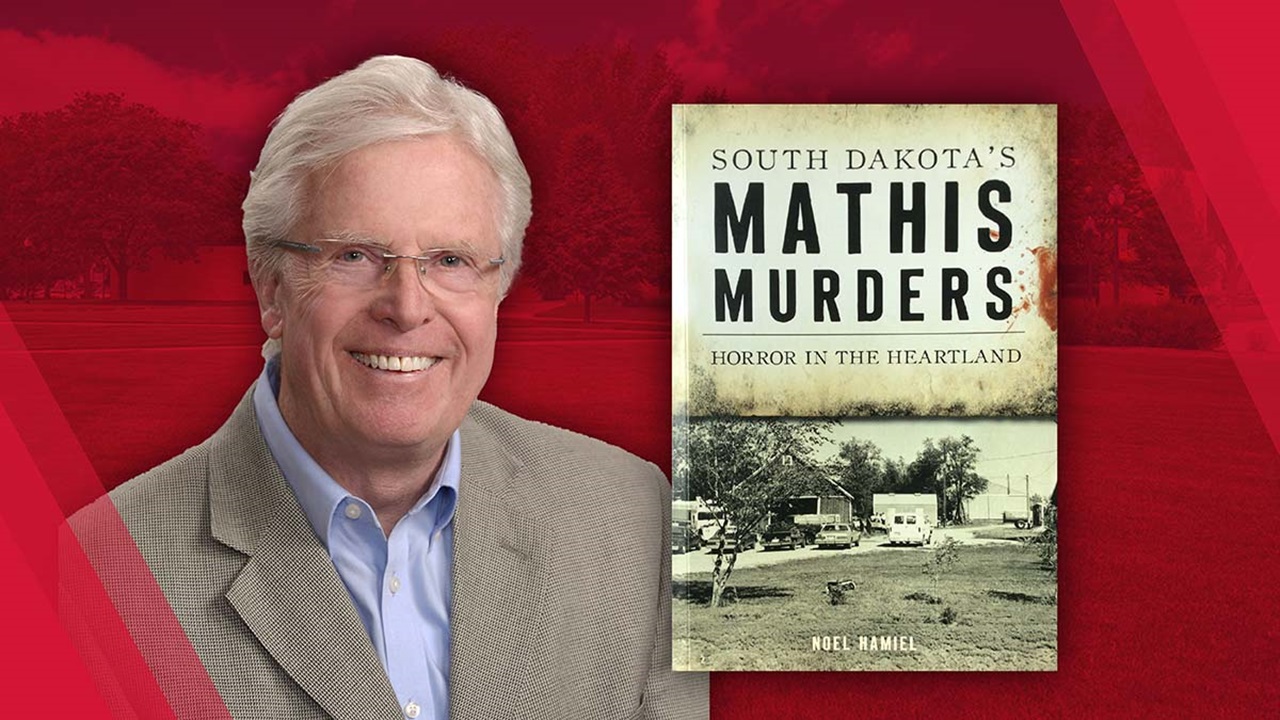 "South Dakota's Mathis Murders: Horror in the Heartland" examines how one of the state's most infamous and unsolved crimes -- the Mathis Family Murders -- continues to perplex law enforcement.

Hamiel will discuss his book and findings at noon inside the Knudson School of Law courtroom. He will also display photographs from the investigation and trial. There will be time for questions after the presentation.

Hamiel was a career journalist until his retirement in 2007. He then spent five years traveling the state for the South Dakota Community Foundation to help communities establish their own philanthropic funds. He served in the South Dakota House of Representatives from 2009-2010. Hamiel was inducted into the South Dakota Newspaper Hall of Fame in 2012. He is also author of "Sketches of South Dakota."

He and his wife, Janet, live in Rapid City and have three grown daughters and 10 grandchildren.