Experiential Learning Prepares Law Students for Future Careers
Internships and externships are an important part of a student's experience at the University of South Dakota Knudson School of Law. Students have opportunities to gain invaluable, real-world experience and exposure to the law profession, so they can hit the ground running as they embark upon their career in law.
Below are just a few examples of students who have gained practical experience through recent internships and externships.
Bryce Drapeaux
Drapeaux, a second-year law student from Pierre, South Dakota, was a summer intern in Judge Karen Schreier's chambers at the United States District Court of South Dakota.
"Being able to observe the attorneys and Judge Schreier in court was extremely helpful," Drapeaux said. "I gained insight into the rules of evidence and criminal procedure, even though I hadn't taken those courses yet."

His responsibilities included analyzing legal memoranda and materials in the record, drafting proposed findings of facts and conclusions of law, orders, or opinions for the judge's review, and working on habeas actions.
Alyssa Lorenzo
Lorenzo, a second-year law student from San Ramon, California, held an internship at the United States Attorney's Office at the Department of Justice.
"I was attracted to this internship because it was a chance to work with the federal level criminal prosecution as well as the increased intensity of legal writing," said Lorenzo. "I didn't expect to love criminal prosecution as much as I do now."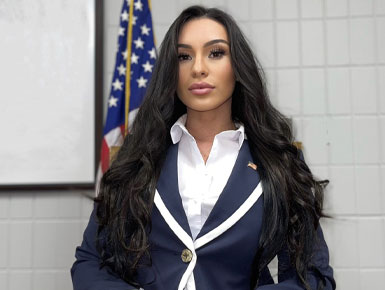 Some of her responsibilities included her being directly involved in the Voir Dire process, creating sentencing memorandums and appellate briefs on behalf of the United States, speaking with judges and working firsthand with the FBI.
Lorenzo credits Nash and Professor Thomas Horton for guiding her through the internship process.
Connor McCormick
McCormick, a third-year law student from Rapid City, South Dakota, was a judicial extern to South Dakota Supreme Court Chief Justice Steven Jensen. He received the judicial externship through a recommendation by Knudson School of Law Dean Neil Fulton.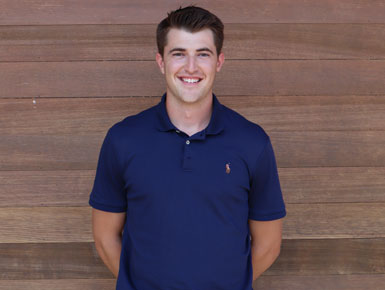 His responsibilities included conducting legal research, drafting pre-argument memorandums and assisting in writing final opinions.
"My externship gave me the chance to enhance my legal research and writing skills, while I also received thoughtful mentorship from Chief Justice Jensen," McCormick said.
McCormick said his first-year Legal Analysis and Writing course, as well as his participation in Moot Court helped prepare him for his externship.
Abigail Ruda
A second-year law student who considers Vermillion her new hometown, Ruda served as an intern for the Flandreau Santee Sioux Tribe.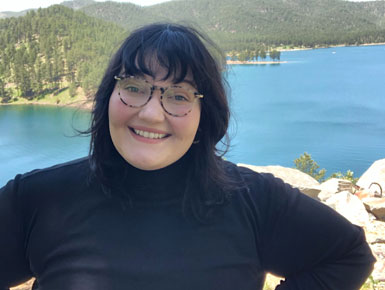 "I loved working in an environment that values culture and collaboration, and I have learned more about what it means to practice law in Indian Country," said Ruda. "I especially appreciated how hands-on my internship was, as it allowed me to get a feel for the practice of law, rather than just the study of it."

Ruda said she found the internship in the first round of on-campus interviews. She credits many professors and classes for helping her prepare for the internship, including Tamara Nash, a lecturer and the director of experiential learning. "Professor Nash's willingness to conduct a mock interview with me made all the difference," Ruda said.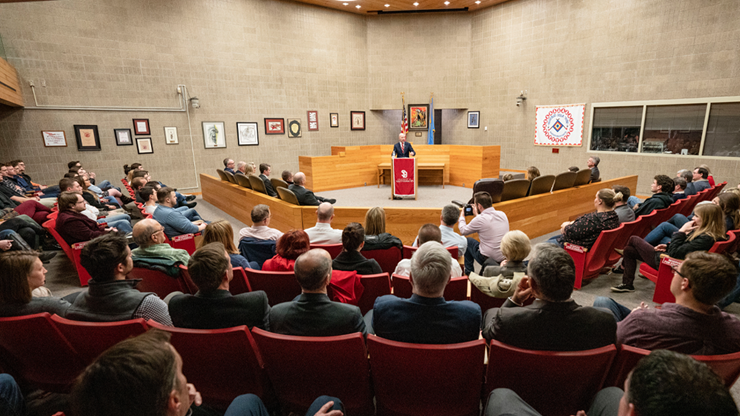 The University of South Dakota Knudson School of Law welcomed 87 students into its Class of 2025, the largest class of first-year law students since 2011.
The University of South Dakota Knudson School of Law was ranked No. 1 by BestValueSchools.org on the "20 Most Affordable Law Schools 2022" list for the second consecutive year.