Law Students Learn About Women in the Law at Academy in California
Three law students from the University of South Dakota Knudson School of Law attended the Ms. JD Academy Intensive presented by the National Women Law Students' Organization at the Pepperdine School of Law in Malibu, California, last month.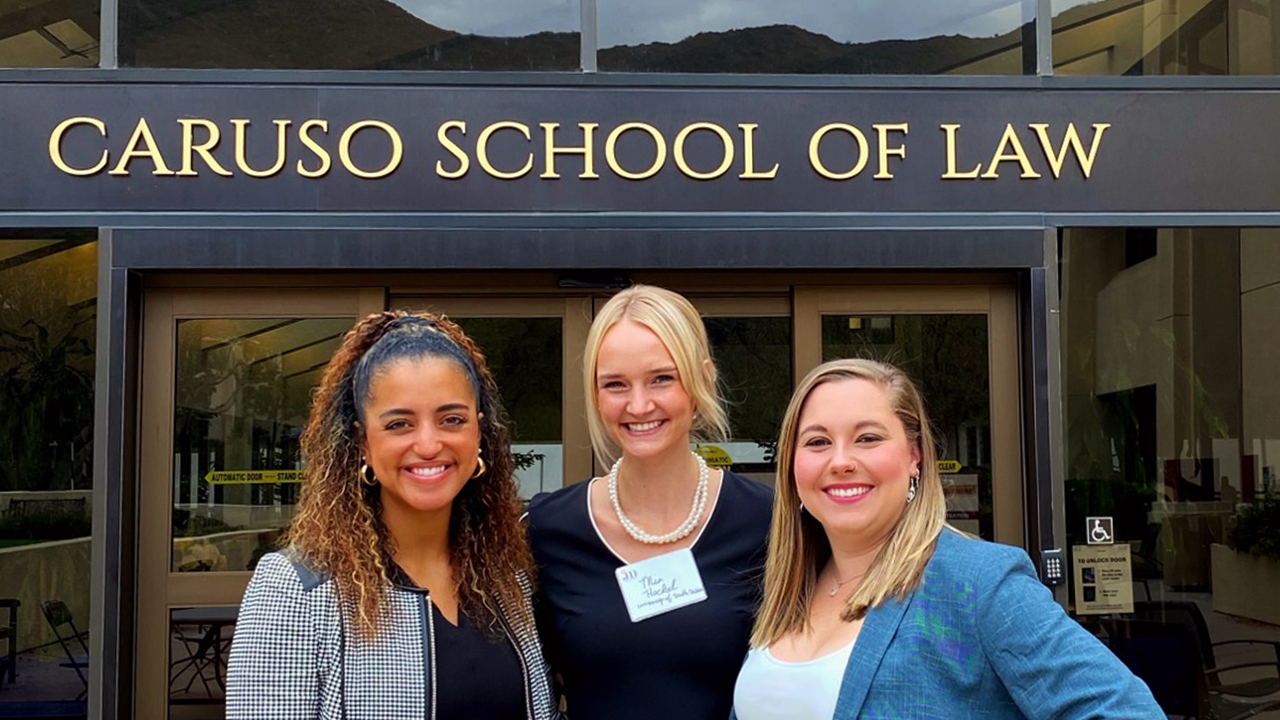 Mia Hockel, Aliyah Jackson and Madelyn Selvaggi, all J.D. candidates, were three out of 100 female law students across the country to be chosen to attend the academy.
The
two-day intensive leadership conference
brought multiple speakers and law students together to present on various topics related to being a woman in the legal profession, including navigating the legal field as a female attorney, networking and implementing healthy work habits.
Attendees heard from successful women leaders in the legal profession, including judges, attorneys and women who have used their legal degree in other ways such as in teaching and public speaking. They also participated in workshops to further develop their leadership skills.
"This academy really reframed the way in which I view myself as a law student and hopefully someday as a future attorney," Hockel said. "This academy helped me see my worth and value in the legal field and how I can use my personal experiences to be the best advocate I can be. I also learned a lot about networking that I will be able apply in my job search post-graduation."
Jackson said she learned many valuable lessons at the academy that will guide her throughout the rest of her academic career as well as her future endeavors.
"I will forever use the knowledge I gained through the intensive because it gave me a community that I could relate to," Jackson said. "This community gave me a sense of hope and a sense of direction, and it validated every doubt I had about being a woman in the legal profession."
Grateful for the opportunity to meet other women studying law, Selvaggi said her biggest takeaway was that women in law can make a difference.
"Being selected to attend this academy gave me the opportunity to create connections and understand that, while we may not all come from the same place, we all had the opportunity to come together and learn that we can be leaders," Selvaggi said.