USD Knudson School of Law Welcomes Largest Class Since 2011
The University of South Dakota Knudson School of Law welcomed 87 students into its Class of 2025, the largest class of first-year law students since 2011.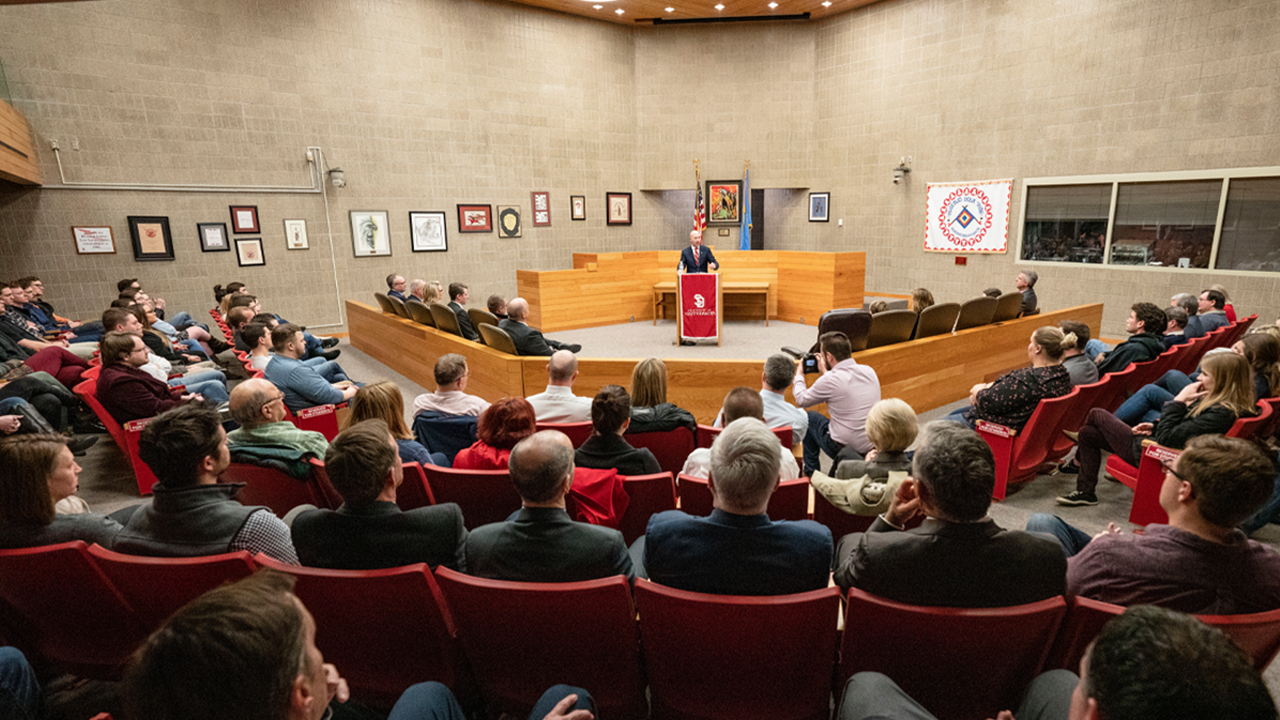 "It is exciting to welcome the Class of 2025 home to begin their legal education," Neil Fulton, J.D., Knudson School of Law dean, said. "Members of the class come from across the country, they have excellent credentials, they are interested in putting their legal education to work in many important settings and they are rightly excited about their futures. Our tradition of excellence, service and leadership exists because of the members of this community and the Class of 2025 continues that tradition."

Nationally, 156 out of the 199 law schools experienced a decrease in applications. USD Knudson School of Law experienced a 8.9% increase of applications.

The Class of 2025 comes from 27 different undergraduate majors and represents 21 states and one other country.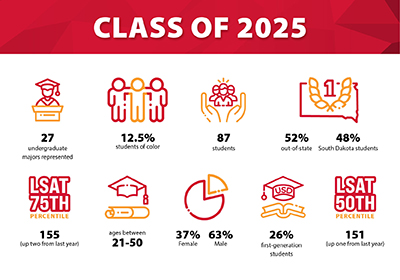 Class of 2025 by the numbers:
37% female, 63% male
12.5% students of color
48% from South Dakota
52% out-of-state
26% are first-generation students
Ages between 21-50
LSAT 50th percentile: 151 (up one from last year)
LSAT 75th percentile: 155 (up two from last year)