Montrosse-Eilers Endowment to Benefit South Dakota Medical Students
The University of South Dakota Foundation has recently established an endowment in the name of Nancy (Montrosse) and John Eilers, a scholarship fund that will aid Sanford School of Medicine students.
Nancy and John Eilers chose the University of South Dakota Sanford School of Medicine to be the benefactor of their endowment gift because of its focus on rural medicine—specifically, the medical school's Frontier And Rural Medicine (FARM) program, a track for a select group of students to receive clinical training in rural areas of South Dakota. The goal of the FARM program is to increase the number of primary care physicians who practice in South Dakota.
The Montrosse-Eilers Endowment provides scholarship support for a student who is enrolled in the Sanford School of Medicine and meets all the requirements of a student in good standing, and preference will be given to a student who is a native of South Dakota and demonstrates financial need. Once fully funded, the endowment will cover the annual cost of a medical student's tuition and fees. If additional funds remain after that distribution, a second scholarship will be awarded to another medical student.
Born in Huron, South Dakota, John Eilers worked in aerospace as a director of budgets and forecast and in real estate. John's family owned and operated Eilers' Furs in Huron, Rapid City and Sioux Falls, established in 1927 by his father, William Eilers, an immigrant from Germany. The stores' customers spanned the country from New York to the West Coast.
Nancy (Montrosse) Eilers was born and raised in West Virginia and worked for General Motors Acceptance Corporation in Gary, Indiana, and Long Beach, California, as an accounting manager. After she retired, she volunteered as a board member and secretary at a hospital foundation. Nancy and John currently live in Long Beach, California.
If you'd like to contribute to the Montrosse-Eilers Endowment, or would like more information about endowments, please contact Kellyna Warnke at 605-310-8626 or Kellyna.Warnke@usdfoundation.org.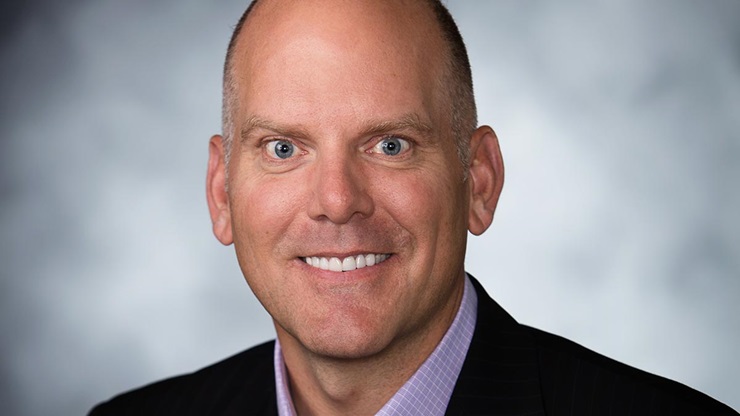 Healthy Blue in Nebraska announced that Rob Rhodes '94 M.D., has been named its president, a leading managed care provider of health benefits for Nebraska's Heritage Health Medicaid program.
El Paso Children's Hospital (EPCH), as part of National Doctor's Day, announced SSOM alumnus Jarrett Kent Howe '06 M.D. as its 2022 Physician of the Year.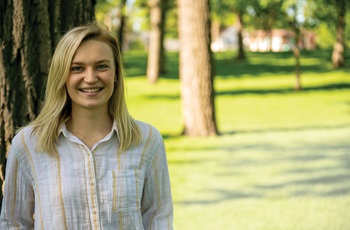 Maria Koenen's immersion into the community of Parkston, South Dakota, and its Frontier And Rural Medicine (FARM) program at Avera St. Benedict Hospital would likely be considered a homecoming.