Monument Health Recognizes Several SSOM Faculty and Alumni
Monument Health recognized seven Black Hills physicians at its inaugural Physicians and Providers Awards Banquet in March and a number of SSOM graduates and faculty members were recognized. The event was created to celebrate and honor the hard work and dedication providers have shown their patients and the communities they serve, especially over the last two years.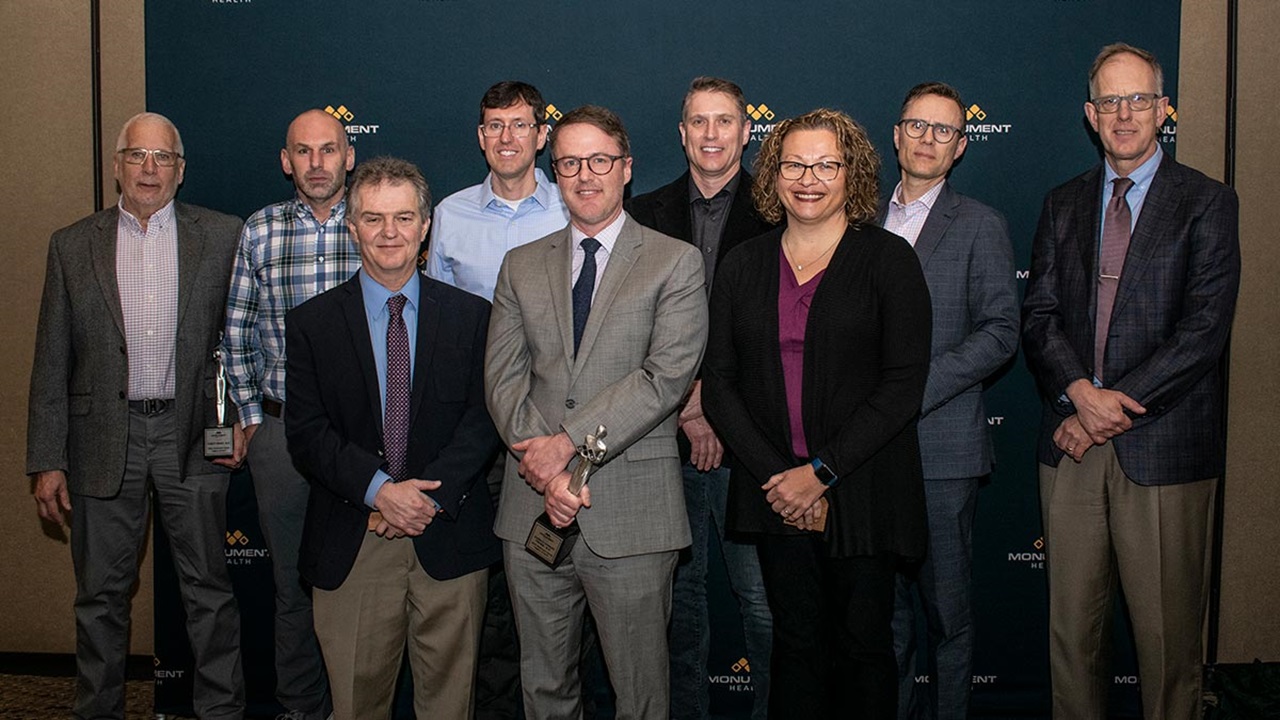 "The providers who make a difference every day in our communities come from many walks of life, with varied backgrounds. Each provider brings valuable knowledge and exemplary care to our communities," said Brad Archer, M.D., Monument Health chief medical officer. The awards were open to any medical providers in the Black Hills region who provide services at a Monument Health facility. Recipients were determined by votes from peers.

The 2022 recipients affiliated with the Sanford School of Medicine are:

Julie Raymond, M.D., Distinguished Clinician Award
John Palmer, D.O.
Clinical Associate Professor, Internal Medicine

Distinguished Educator Award
Jason Knudson, '01 M.D.
Clinical Associate Professor, Family Medicine and FARM site coordinator

Distinguished Researcher Award
Daniel Petereit, '89 M.D.
Clinical Professor, Internal Medicine

Mark Harlow Distinguished Community Leader Award
Heather Brewer, M.D.
Clinical Associate Professor, OB/GYN

Robinson-Howe Legacy Award
Forrest Brady, M.D.
Clinical Professor, Family Medicine

Robinson-Howe Legacy Award
Harold Edward Fromm, M.D., '55 B.S.M.D. (posthumously)
Clinical Associate Professor, Department of Surgery, 1978-1996
The University of South Dakota Sanford School of Medicine has announced that Byron Nielsen, M.D., clinical professor, has been named the Pillar 3 director of medical student education.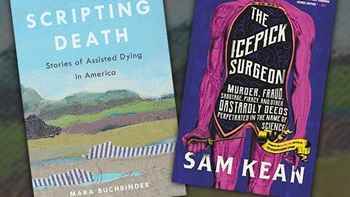 Thanks to a South Dakota Humanities Council grant, the University of South Dakota Wegner Health Sciences Library is the beneficiary of a grant that will allow for additional efforts in advancing the humanities in health.
The Sanford School of Medicine's Center for Disabilities staff member Kendra Gottsleben has received international recognition by Diversability as one of its "D-30 Impact" 2022 honorees.