Fourth-Generation Coyote Continues Family's Legacy
Though he felt the pull of his family ties to attend the University of South Dakota, fourth-generation Coyote Cliff Johnson said he chose to attend the state's flagship university because of its academic excellence and amazing support system. His family legacy was just a bonus.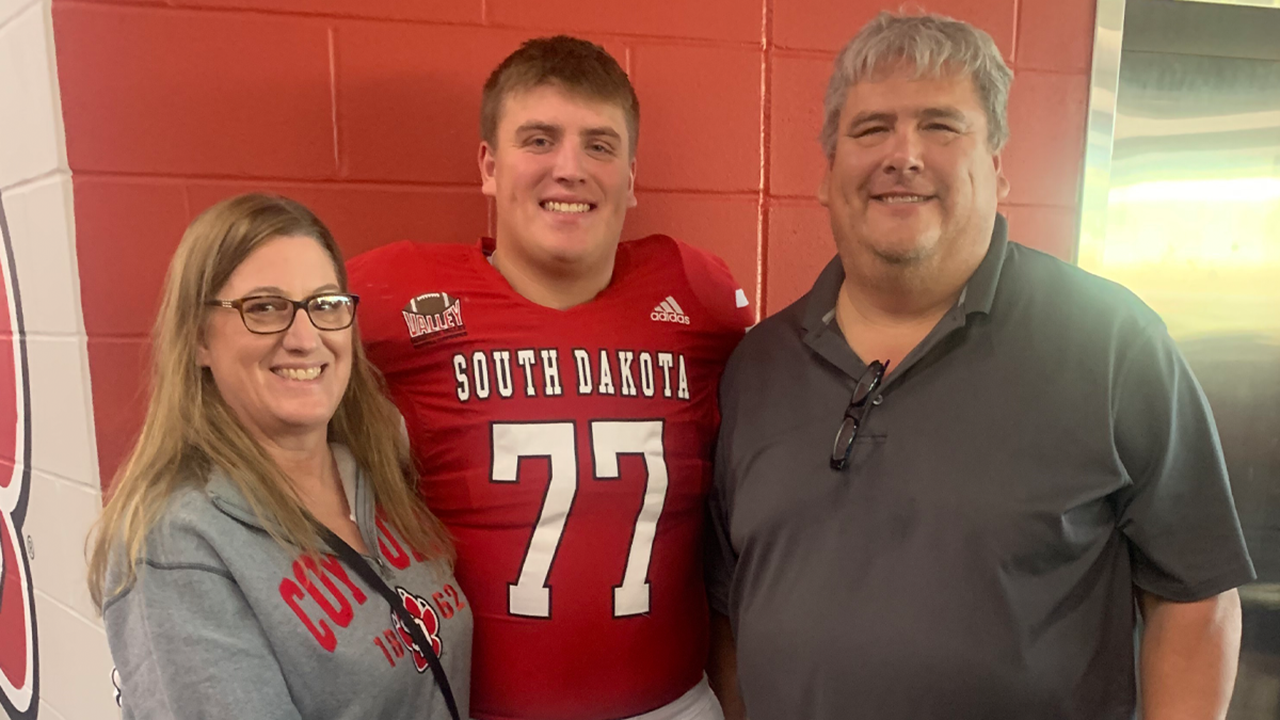 "After visiting USD for school and football, I fell in love with the town and campus," Johnson said. "When I knew I wanted to go here, it made it more special that my family has had a history of attending the university. It was a no-brainer when my future occupation, playing football and family history all fell into line."
Johnson, a member of the Cheyenne River Sioux Tribe, is a senior majoring in kinesiology and sport management and minoring in health sciences. He recently finished his fourth season with the Coyote football team, a legacy passed on by his father, Clifford Johnson Jr., who played for USD when they finished runner-up in the 1986 NCAA Division II National Championship game.
"Playing football for USD has been a dream of mine since I was five years old," Johnson said. "I would run through my house with my dad's old Coyote jersey pretending to be him. As I grew older into high school, playing college football was always a dream.
"That little part of following my dad's footsteps was the reason I am where I am today," he continued. "It was always a special moment when I got to wear the same number as him, No. 77."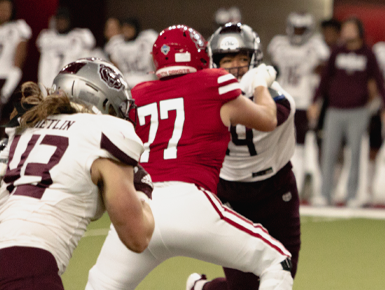 As a Coyote footballer, Johnson made his collegiate debut during the home-opening win against Northern Arizona on Sept. 11, 2021. He competed in three games during the 2021 season and was a Missouri Valley Football Conference Honor Roll member.
"The most enjoyable part of having the opportunity to be a part of the USD football team was making those lifelong bonds with the people who will be in my life until the end," Johnson said. "Going through all the early mornings and long days was much easier when my brothers were right next to me pushing me. The special bonds I have created with, now, some of my best friends is truly amazing."
Clifford Johnson Jr. isn't the only person in Johnson's family who is a former Coyote. The family legacy extends back a few more generations, with Florine Johnson, his great grandma, attending the university in 1974. After her, Clifford Johnson Sr. – Johnson's grandpa – and his aunts – Janet Johnson and Paula Johnson – all attended the state's flagship university. Johnson's uncle, Robert Johnson, also attended USD and played on the football team.
"It is still so meaningful that I got to continue a legacy and become the fourth generation in my family to attend USD," Johnson said. "I can see how impactful and meaningful it is to my family that I continued the legacy because for them, it is more than just a school. It's where they sacrificed so much to get me where I am today."
After he graduates from USD in May, Johnson plans to continue his educational journey at Briar Cliff University where he will attend physical therapy school.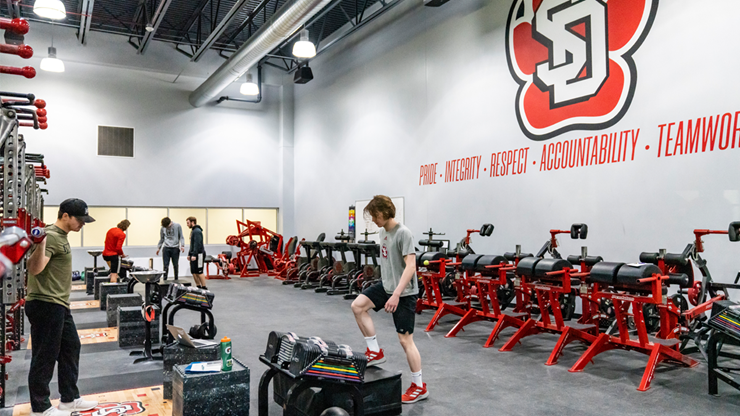 Through an assignment in the University of South Dakota's Introduction to Kinesiology/Sport Management course, kinesiology and sport management (KSM) students are getting invaluable experience through experiential learning opportunities and creating meaningful connections across campus and the broader Vermillion community.