USD's Dylan Stoebner Awarded $4,000 Otto Scholarship
The University of South Dakota's School of Education announced Dylan Stoebner, a junior mathematics education major, was awarded the Ben and Lillie Otto Scholarship for the upcoming academic year.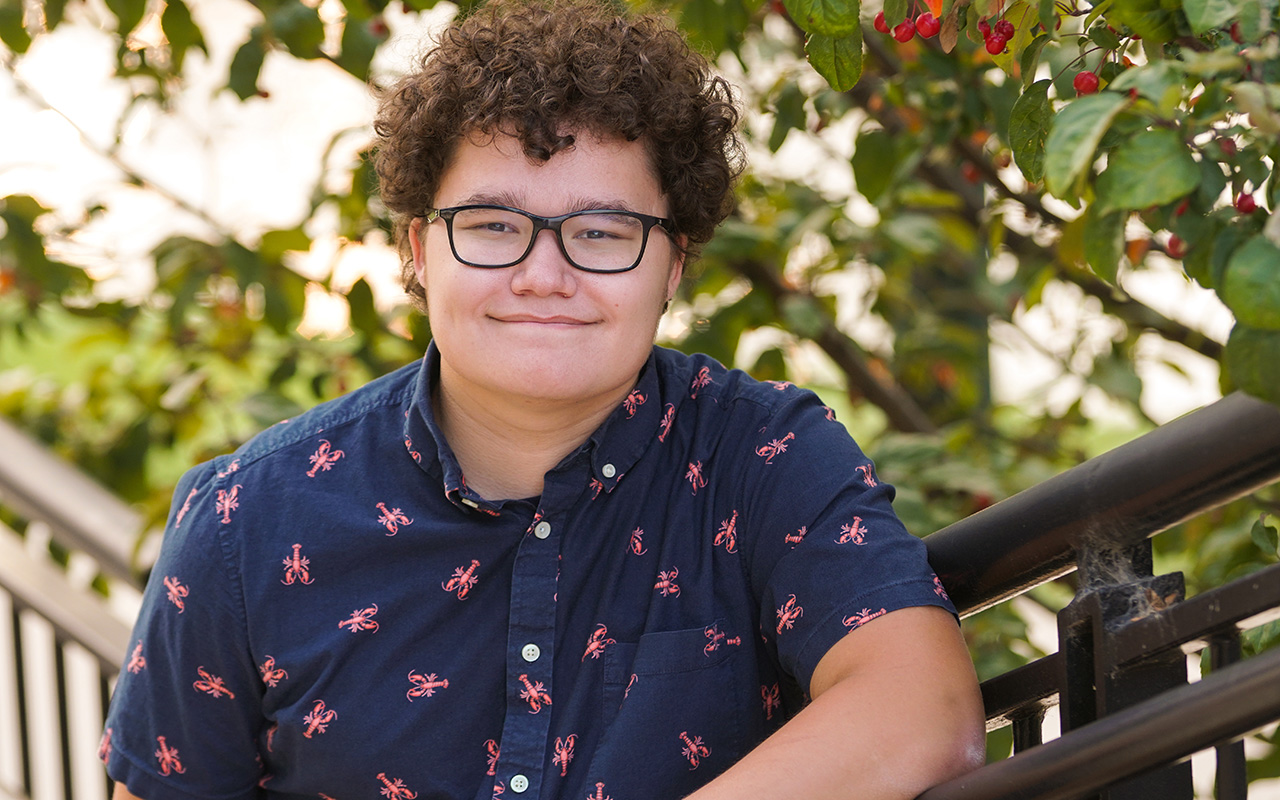 The Ben and Lillie Otto award is a $4,000 scholarship for students pursuing an undergraduate secondary school teaching degree in the Division of Curriculum and Instruction in the School of Education.
When Stoebner discovered he was selected for the scholarship, he was overcome with relief.
"I'm a first-generation Native college student so I'm the only person in my family who has really gone through college," Stoebner said. "I don't need to stress myself out having to pay for everything that I don't have money for."
Stoebner was a former
Teacher Pathway
student at Washington High School in Sioux Falls. His experiences in the program helped him find his passion in education.
"My teachers growing up shaped who I am, and I really looked up to them," Stoebner said. "The Teacher Pathway program was the reason why I chose USD because I had never gone to a college campus before. That was my first exposure to being on a campus. It was super nice being at USD, and I really enjoyed it."
After graduation next spring, Stoebner hopes he can return to his former high school to teach, as well as help other first-generation and Native students understand the process of applying to and selecting a college.
"Dylan is the first in his family to attend college and overcame significant barriers to be here and gives 100% as a teaching Coyote," April Lee, School of Education recruiter, said. "He will be a peer mentor for the Teacher Education program, helping incoming students feel comfortable and navigate the college experience. As a student who identifies as multi-racial, he is a great representative of the Native community and the Teacher Pathway program, showing how important it is to see mentors who look like you and share your ethnicity."
Stoebner believes USD has provided him with many opportunities to be successful, especially on how to become culturally aware of different students with different backgrounds and needs.
"I've taken a Native education class, a special education class and a technology-based class," Stoebner said. "One thing that USD prioritizes is preparing future teachers to understand that we need to learn who our students are. As a teacher, I need to understand that every one of my students is different, and I cannot have a cookie-cutter way of treating every single student. Some students are going to need more patience, while some students are going to figure it out right away."
Find out more about USD's Teacher Pathway Program with the Sioux Falls School District and how it impacts South Dakota here.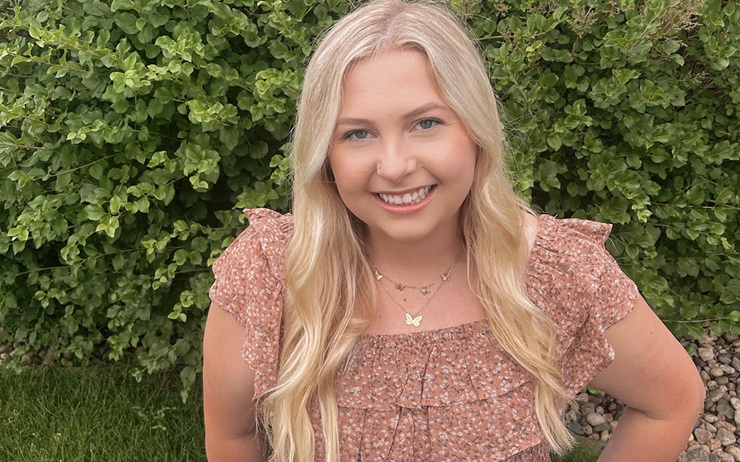 The University of South Dakota's School of Education is pleased to announce junior Savannah McGraw, a Sioux Falls native, was awarded the Jeanne Spilde Gonzenbach Scholarship worth $24,000 for one academic year.