USD Interprofessional Health Education Center to Host Regional Summit
The University of South Dakota School of Health Sciences is one of six locations nationwide that will host a summit with the Association of Schools Advancing Health Professions (ASAHP) to bring together health industry and academic partners to identify emerging interprofessional trends and create alliances.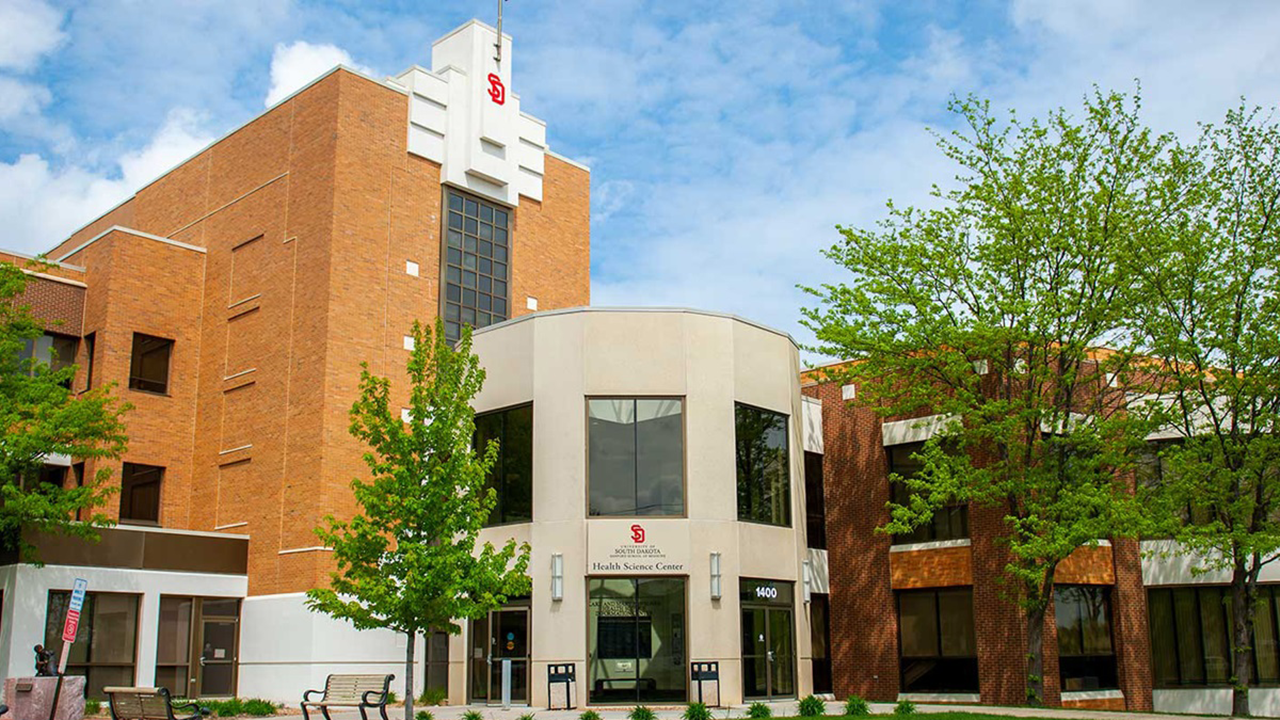 The ASAHP is partnering with the Interprofessional Health Education Center (IHEC) at the USD School of Health Sciences to co-host the 2023 summit. The ASAHP is a national professional organization of 130 universities and employers focused on critical issues affecting health professions education with a mission to advance health through interprofessional collaboration. The ASAHP is dedicated to promoting dialogue between academic institutions and their health care industry partners.
Yearly summits bring together leaders, faculty and providers at regional hubs to promote attendance for member institutions. The regional meetings culminate in a virtual harvest session of ideas and initiatives between hub participants who then engage in a national-level conversation. The theme of the 2023 ASAHP Summit is "Joining Forces to Build a Resilient, Collaborative and Practice-Ready Healthcare Workforce."
The summit will be held on May 25, 2023, 11 a.m. - 4:30 p.m. CST at the USD Health Science Center in Sioux Falls, South Dakota. The six regional summit hub locations in 2023 are Seton Hall University (Nutley, New Jersey); Weber State University and University of Utah (Layton, Utah); UT MD Anderson Cancer Center, UT Medical Branch and UT Health San Antonio (Houston, Texas); Nova Southeastern University (Ft. Lauderdale, Florida); University of Cincinnati (Cincinnati, Ohio); and the University of South Dakota (Sioux Falls, South Dakota).
With innovations in interprofessional education and practice changes in health care, the summit will provide an opportunity to discuss innovation in the health professions and in clinical education. Parts of the event will be held virtually, connecting the six hubs.
"These regional summits will inform future strategies to enhance health professions education through practice-informed dialogue," said Sabina Kupershmidt, Ph.D., USD associate professor and chair of IHEC. "The regional aspect takes into account specific needs of our local communities. Our regional sessions will identify specific challenges facing health professionals in the Great Plains and generate insights about the direction of interprofessional education and practice needs and wants."
Health care professionals, health care educators and industry partners who are interested in participating may register here. Registration is free but limited on a first-come first-served basis.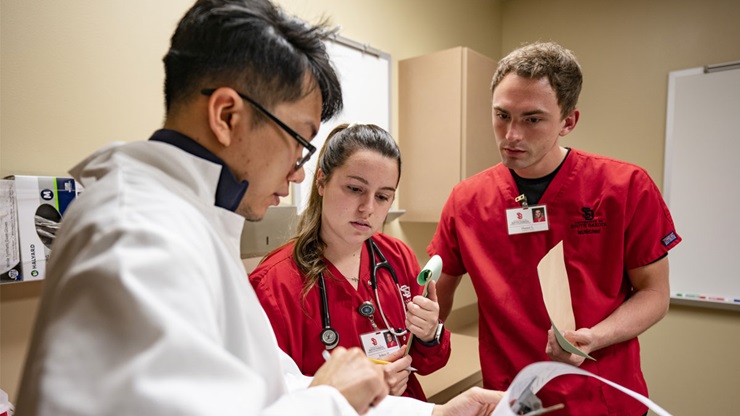 The University of South Dakota's Interprofessional Health Education Center (IHEC) will host its 12th annual interprofessional training workshop on Tuesday, Oct. 25.