USD Receives $3 Million, Five-Year Department of Labor Grant to Train Nurses
The University of South Dakota is a recipient of part of $78 million in grants from the U.S. Department of Labor (DOL) to support workforce training programs.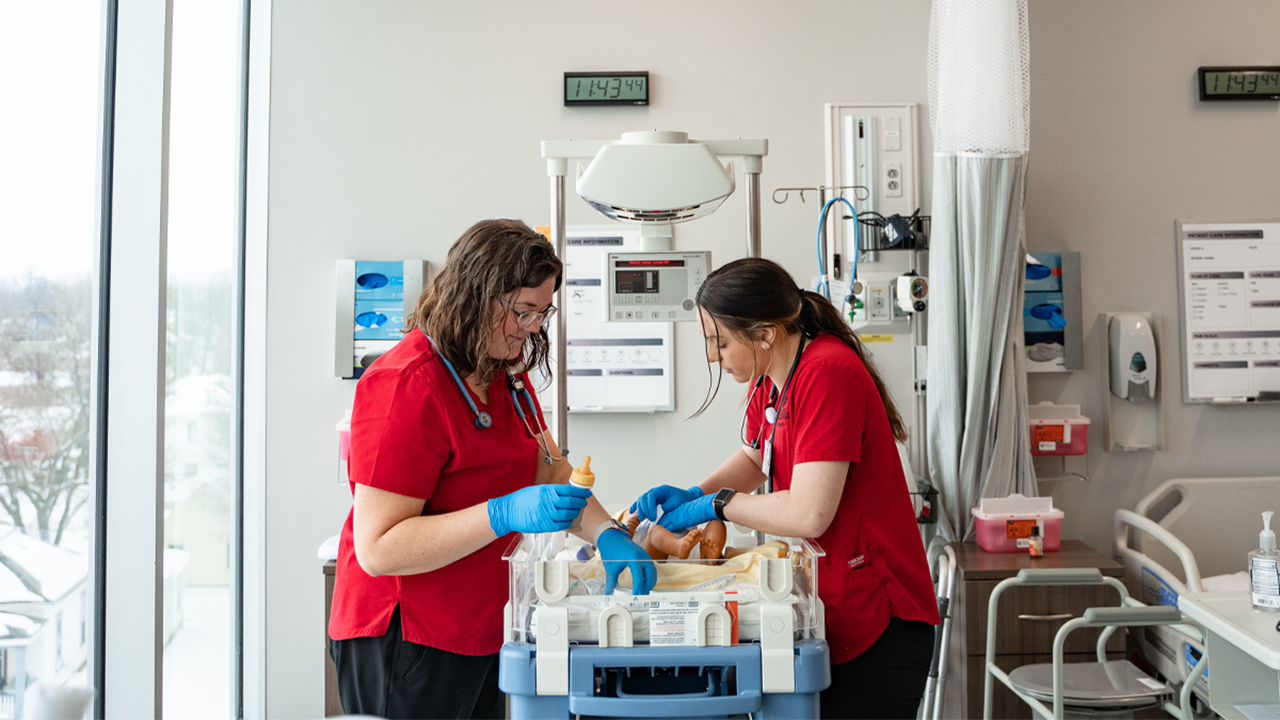 The USD Department of Nursing will use its award, a $3 million grant, to create a worker-centered response to the critical nursing shortage in two ways: by working closely with workforce development and practice partners across the state to support the development of a nursing workforce through targeted recruitment and education strategies; and by facilitating new collaborations to develop long-term strategies for improving nursing workforce pipelines to meet the workforce needs of South Dakota.
The American Association of Colleges of Nursing (AACN) reports that nurses make up the largest segment of U.S. health care professionals, with nearly 4.2 million registered nurses among them. Despite these numbers, the profession faces significant staffing challenges as the Bureau of Labor Statistics projects an average of 203,200 openings for registered nurses each year through 2031. Research also shows that adequate staffing is important to outcomes for nurses and patients and is essential to maintaining and improving the nation's health care system.
To help address these workforce challenges, the department's Employment and Training Administration has awarded the funding through the Nursing Expansion Grant Program to 25 public-private partnerships in 17 states.
"Training additional nurses is not enough," said Anne Pithan, chair of the Department of Nursing. "Solving this shortage will require both nursing academics and practice to collaborate to create innovative solutions to address this issue. We will work with practice partners, regulatory agencies, regional health centers, networks of small hospitals and community clinics, professional organizations, professional nursing networks and behavioral health partners to make this happen."
The USD grant will allow its nursing department to strengthen and diversify the nursing workforce by educating nurses for the BSN and MSN programs at USD, and employing scholarship funds for students who agree to work in South Dakota. USD will provide educational pathways for those entering the profession and those looking to upskill to a higher degree in nursing.
"This grant will provide scholarship and student support services for 128 new baccalaureate and master's prepared nurses to serve in hospitals and clinics across South Dakota," Haifa Samra, Ph.D., dean of the USD School of Health Sciences, explained.
USD's grant, led by Lisa Feller Ed.D., RN, CNE, will enhance nursing career pathways. As part of the DOL Nursing Expansion Grant Program, the grant begins June 1, 2023, and will be administered over a five-year period.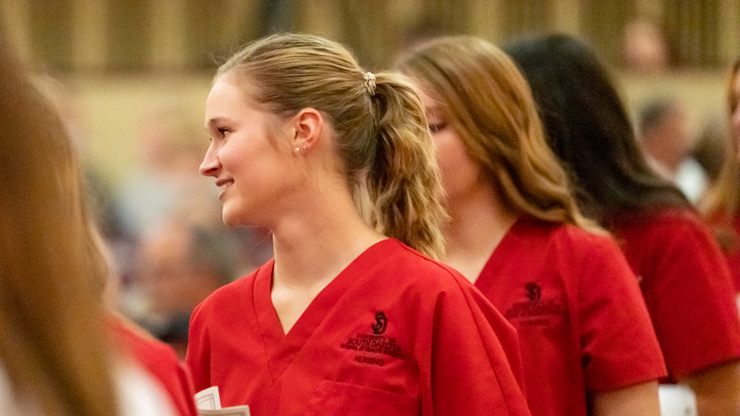 The University of South Dakota's Department of Nursing will mark a milestone on Aug. 26—the first students will graduate from its Doctor of Nursing Practice (DNP) program and will be recognized at a hooding ceremony.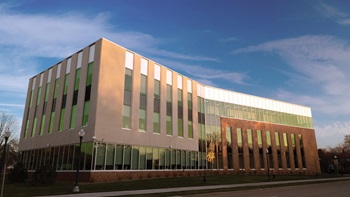 Years of dreaming, planning and anticipation culminated into jubilant celebration for the School of Health Sciences officials, students, alumni and friends on Sept. 8, when hundreds gathered at the southwest corner of the University of South Dakota campus to officially welcome students to South Dakota's newest home for health careers education, a state-of-the-art Center for Health Education building.