USD to Graduate First Doctor of Nursing Practice Program Cohort
The University of South Dakota's Department of Nursing will mark a milestone on Aug. 26—the first students will graduate from its Doctor of Nursing Practice (DNP) program and will be recognized at a hooding ceremony.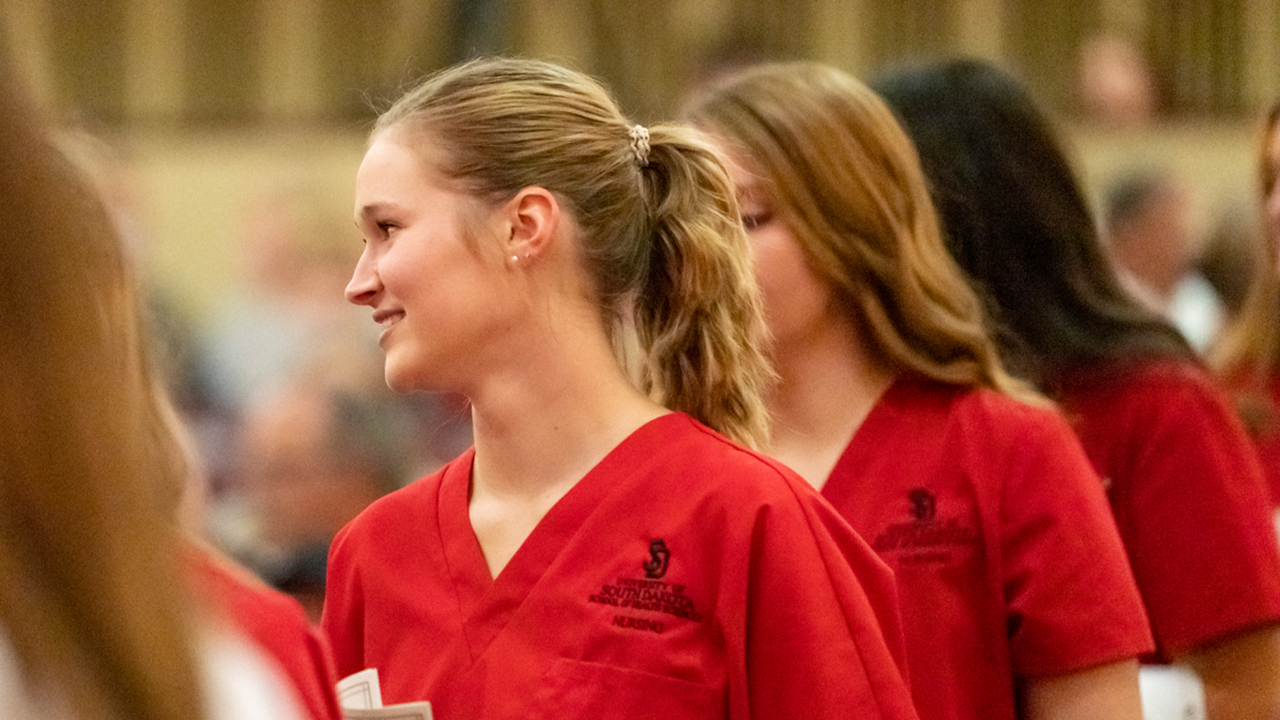 The DNP program admitted its first students in spring of 2021. The online DNP, with a specialization in organizational and system leadership, meets the growing demand for nursing leadership who practice at the organizational and systems level and prepares nurses to lead within complex health systems in roles of administration, executive leadership and academic faculty. The DNP program was created to help South Dakota address a nursing shortage crisis and introduces well prepared nurse leaders with a strong business acumen and ability to navigate and foster change.
"There is a strong need for highly prepared nurses in our state, to lead, mentor, and create positive change in health care," said Anne Pithan, chair of the USD Department of Nursing. "As health care has become increasingly complex, USD doctoral prepared nurses can lead the way in fostering change and creating a strong future. This first class of DNP graduates will create a pipeline of many doctoral-prepared nurses and this program represents USD's long-standing commitment of excellence and support of the nursing workforce in the state of South Dakota."
Erica Larson is one of this summer's DNP graduates. "I'm a firm believer in a growth mindset and continuing education," Larson says. "As nurses, we need transformational strong leaders, and gaining this DNP degree helps leaders have tools and knowledge to make a difference."
A class from the Master of Science in Nursing in Informatics and e-health program will also graduate at the Aug. 26 ceremony. USD's rich history in nursing stretches nearly seven decades and has evolved in response to emerging employer and state needs. Throughout that time, the Department of Nursing gradually transformed from an associate degree granting program to a doctorate granting program, most recently adding the DNP and in 2023, the Doctor of Nurse Anesthesia Practice (DNAP) degree.
For more information, visit usd.edu/nursing.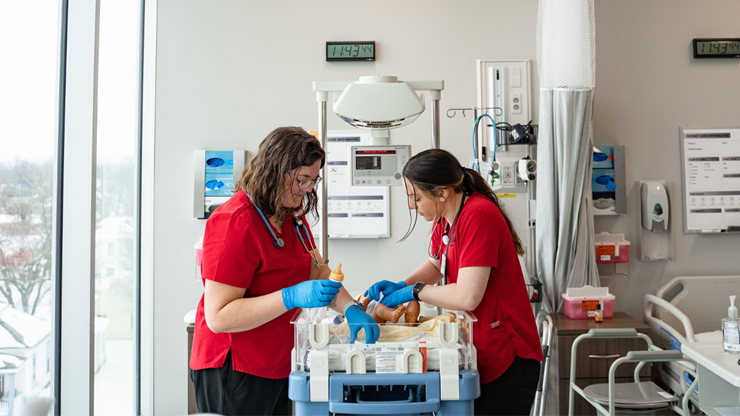 The University of South Dakota is a recipient of part of $78 million in grants from the U.S. Department of Labor (DOL) to support workforce training programs.