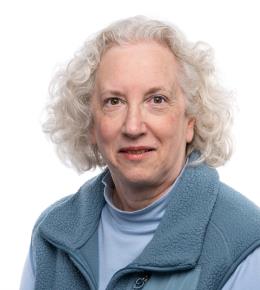 Barbara Stolle
SIM Oversight/Instructor
NURSING
Bio:
Barbara has been an active nurse educator for 30+ years, since 1987 teaching both in the traditional classroom and in the online environment. She also holds 6 years of expertise in simulation pedagogy and technology.
---
Teaching Interests:
Simulation, Medical/Surgical Nursing, Geriatric Nursing, NCLEX-preparation, providing tutoring support to disadvantaged students.
---
Research Interests:
Learning outcome measurements in curriculum including simulation.
---
Education:
MS, Adult Health Nursing, South Dakota State University, 1995
BS, Nursing, Briar Cliff College, 1984
Diploma, Nursing, St. Luke's School of Nursing, 1982
---
Licensures and Certifications:
Certified Healthcare Simulation Educator, The Society for Simulation in HealthCare
Iowa Multi-State Registered Nurse License, Iowa Board of Nursing
Certified Nurse Educator, National League for Nursing
Minnesota Registered Nurse License, Minnesota Board of Nursing
---
Awards and Honors:
Excellence in Caring Award, USD Department of Nursing, 2017
Excellence in Service Award, USD Department of Nursing, 2012
---
Presentations:
Stolle, Barbara.

Implementation of the Clinical Judgement Model into Simulation

. Presented at the 2019 INACSL Conference, Phoenix, AZ. (June 20, 2019)
Potter, Kari, MacCabe, Angela, Stolle, Barbara, Brantz-Miller, Alycia, Castillo, Melissa, Higgins, Nicole.

Incorporating an Interprofessional Education Emergency Medicine Simulation into Medical Laboratory Science Curriculum

. Presented at the Clinical Laboratory Educator's Conference, Houston. (February 22, 2018)
Hegge, Helene, Tesch, Christine, Stolle, Barbara, , .

Advancing the field of public health nursing: Clinical Prevention Simulation

. Presented at the Public Health Nursing: Key to Our Naton's Health, Indiabapolis, IN. (June 3, 2016)
Stolle, Barbara A., Ray, Annette, Warren, Dawn, Serfling, Jody, Fischbach, Cheryl, Windeshausen, Connie, .

Simulation Champion Team: Strategy for Effective Facuty Involvement During Integration of Simulation Nursing Curriculum at Five Nursing Program Sites in South Dakota

. Presented at the 14th Annual International Association of Clinical Learning & Simulation Conference, Atlanta GA. (June 12, 2015)