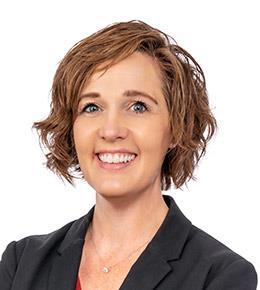 Erin Cornelsen
Instructor
BEACOM SCHOOL OF BUSINESS
Bio:
Earned both B.S. B.A. in Accounting and M.P.A. in Accounting from The University of Nebraska Lincoln. Prior to taking a position at USD, I was an Assistant Professor at Briar Cliff University. Prior to my academic career I was employed at Deloitte and Touche in the Audit and Assurance Services. While at Deloitte and Touche, my focuses were on the Insurance Industry and Higher Education compliance area.
---
Teaching Interests:
Primary teaching interests are in financial accounting and auditing.
---
Research Interests:
Research interests lie in the areas of Financial Accounting, IFRS, Auditing, and Teaching Pedagogy.
---
Education:
Master of Public Accountancy, Accounting, University of Nebraska - Lincoln, 2002
BS, Business, University of Nebraska - Lincoln, 2001
---
Licensures and Certifications:
Certified Public Accountant, American Institute of Certified Public Accountants
---
Grants:
Impact of Internal Control Mandates of SOX on US Companies, Beacom School of Business. (2016 - 2016)
---
Publications:
Citations listed below are presented in a standardized, modified format for display purposes only. They do not necessarily reflect the preferred style and conventions of the faculty member or discipline.
Golden, McKenna, Custis, Tyler, and Cornelsen, Erin. The Pursuit of Steady Growth: A Case Study of Brixmor Executive Fraud, 171-186. Vol. 24. Research on Professional Responsibility and Ethics in Accounting, 2021. (DOI: http://doi.org/10.1108/S1574-076520210000024009)
Ragothaman, Srinivasan, and Cornelsen, Erin. Characteristics of Firms with Material Weaknesses in Internal Control: An Empirical Analysis. Edited by Samanthala Hettihewa and Christopher Wright, 63-72. Vol. 17, Iss. 4. Atlanta, Georgia: Journal of Accounting and Finance, 2017.
Davies, Thomas L., Korte, Leon, and Cornelsen, Erin. Non-classroom Use of Presentation Software in Accelerated Classes: Student Use and Perceptions of Value, 37-44 (SPring 2016). Vol. 12, Iss. One. Journal of Learning in Higher Education, 2016.
Ragothaman, Srinivasan, and Cornelsen, Erin. An Empirical Analysis of Audit Committee Member Resignations Due to Policy Disputes with the Management. Vol. 15-21. Vermillion: Journal of Accounting and Finance, 2015.
Ragothaman, Srinivasan, Cornelsen, Erin, and Van Sloten, Paul. Good Corporate Governance and Firm Characteristics: An Empirical Analysis. Edited by Kent Tseng, 41-47. Vol. 7, Iss. 3. Taichung City, Taiwan: A.T. Business Management Review, 2011. (DOI: December 2011)
Nasir, Murtaza, Simsek, Serhat, Cornelsen, Erin, Ragothaman, Srinivasan, and Dag, Ali. Developing a decision support system to detect material weaknesses in internal control. Decision Support Systems. (DOI: DOI: https://doi.org/10.1016/j.dss.2021.113631)
---
Presentations:
Golden, Mckenna, Custis, Tyler, Cornelsen, Erin.

The Pursuit of Steady Growth: A Case Study of Brixmor Executive Fraud

. Presented at the Beacom Scholar Series , Vermillion, SD. (April 22, 2020)