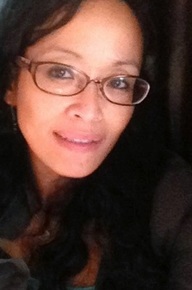 Gemma Skillman
Lecturer
PSYCHOLOGY
Bio:
My interests can be best described as integrative and developmental-contextual-resiliency in emphasis. I am particularly intrigued by the ways in which development unfolds within the family and community contexts where transitions, risk, and resiliency can serve as catalysts for latter adjustments and/or maladjustments/psychopathology. A foundational aspect to these developmental processes rests upon a commitment to and an understanding of the expression of cultural variables and contributions to health and well-being from an indigenous-community and cross-cultural psychology perspective.
---
Teaching Interests:
My teaching interests include the following:<br>Undergraduate:<br><br>Psyc 321 Human Development: Lifespan<br>Psyc 451 Psychology of Abnormal Behavior<br>Psyc 492/592 Special Topics: Infant, Childhood, & Adolescent Mental Health<br><br>
---
Research Interests:
Accordingly, the Skillman Research Team focuses upon topics such as: the pathways of help-seeking in families and young adults; exploring cultural protective factors in the adjustment and well-being of Native American/Alaskan Native community members; and the development and/or use of culturally appropriate assessment tools with diverse populations. The research team uses both quantitative and qualitative methodologies in addressing these areas of inquiry. While my primary research interests continue to be in the above areas, a central point of emphasis has shifted to wellness, resiliency, and an integrative view of health and mental health within a developmental-positive psychology framework. I am particularly fascinated by the socialization and contextualization of wellness of emerging adults.
---
Education:
Ph D, Clinical Psychology, Syracuse University, 1999
Pre-Doctoral Fellow II in Clinical Psychology, Research: STD/HIV Risk, SPMI, Trauma, & Rural Settings, Dartmouth-Hitchcock Medical Center, 1998
Pre-Doctoral Fellow I - APA Clinical Psychology Internship, Child-Family & Rural Community Emphasis, Dartmouth-Hitchcock Medical Center, 1997
MS, Psychology, Syracuse University, 1994
BA, Psychology, University of Alaska - Anchorage, 1991
---
Licensures and Certifications:
South Dakota Licensed Psychologist, State of South Dakota
South Dakota Licensed Foster Parent, South Dakota Department of Social Services
---
Publications:
Citations listed below are presented in a standardized, modified format for display purposes only. They do not necessarily reflect the preferred style and conventions of the faculty member or discipline.
Reynolds, W. R., Quevillon, Randy, Caraway, Jean, Mackey, D., and Skillman, Gemma. Scale development of a culture values and beliefs scale among Dakota/Nakota/Lakota People: Psychometric properties and an initial validation. American Indian and Alaska Native Mental Health Research: The Journal of the National Center, 2008.
Garcia, D, Skillman, Gemma, and Dvorak, R D.. A comparison of spirituality, healthy lifestyle, and environmental consciousness based on the use of complementary and alternative medicine. In

Advances in Mind-Body Medicine

. Advances in Mind-Body Medicine.
---
Awards and Honors:
USD Chapter of Psi Chi's Outstanding Psychology Faculty, The University of South Dakota - Psi Chi/Psychology Club, 2009
Licensed Psychologist #421, State of South Dakota, 2001
---
Presentations:
Bunner, Laura M., Skillman, Gemma, Coombs, Terrance E..

The Process of Help-Seeking in Mothers of Children with Developmental Disabilities

. Presented at the 2011 Association for Psychological Science Annual Convention, Washington, DC. (May 2011)
Holzer, E, Stephens, D, Adamczyk, M, Barron, S, Gaster, S, Skillman, Gemma.

Difference in gender, course load, extracurricular involvement, and living environment

. Presented at the Midwestern Psychological Association/Psi Chi Conference, Chicago. (May 2011)
Garcia, D, Skillman, Gemma, Dvorak, R D..

Associations with Spirituality, Healthy Lifestyle, and Environmental Consciousness

. Presented at the Association for Psychological Sciences. (May 2010)
Bruggeman, K R., Werkmeister, S, Fett, D, Mauer, J M., Skillman, Gemma.

Differences in Gender and Academic Performance

. Presented at the Midwestern Psychological Association Conference, Chicago. (2010)
Davis, L A., Skillman, Gemma, Miller, T T..

The Role of Parent-Teacher Collaboration in Mother's Responding to School Bullying

. Presented at the American Psychological Association, Toronto. (August 2009)
Jilek, D, Thelen, K, Gillis, K, Zeal, K, Seefeldt, D, Messler, E, Fett, D, Skillman, Gemma.

Staying connected and avoidance in technology mediated social interaction

. Presented at the Annual meeting and Psi Chi Poster Presentation, Chicago. (April 2009)
Jacobs, G A., Quevillon, Randy, Boyd, B, Skillman, Gemma.

Incorporating the IASC Guidelines in Undergraduate and Graduate Education and Training

. Presented at the International Congress on Psychology, Berlin, Germany. (July 2008)
Jacobs, Gerard, Quevillon, Randy, Boyd, Beth, Skillman, Gemma.

Incorporating the IASC Guidelines in Undergraduate and Graduate Education and Training

. Presented at the International Congresson Psychology , Berlin, Germany. (July 2008)
Roy, M N., Skillman, Gemma, Miller, T T..

The Role of Child Gender in Maternal Caregivers' Ratings of Distress of Cyberbullying Situations

. Presented at the Kansas Conference in Clinical Child and Adolescent Psychology, Lawrence, KS. (2008)
Davis, L A., Skillman, Gemma, Miller, T T..

Parent-teacher collaboration as a predictor of mothers intervention in bullying situations

. Presented at the South Dakota Psychological Association, Chamberlain, SD. (2008)
Skillman, Gemma, Roy, M N., Miller, T T..

The Process of Coping in Parents of Children Diagnosed with Cancer

. Presented at the South Dakota Psychological Association, Chamberlain, SD. (2008)
Miller, T T., Skillman, Gemma, Roy, M N., Davis, L A..

An Examination of Factors That Influence Maternal Caregivers' Decisions to Intervene in School Bullying Situations

. Presented at the American Psychological Association, San Francisco. (2007)
Christopher, M, Skillman, Gemma.

Self-Construals and Distress among African American and Asian American College Students

. Presented at the American Psychological Association, San Francisco. (2007)
Hornby, R, DeCora, M, Left Hand Bull, M, Skillman, Gemma, Clifford, B, Plume, D D., Reynolds, W R..

Sustaining Research Collaborations: NSPIRE and Meaningful Relationships in Lakota Communities

. Presented at the American Psychological Association, San Francisco. (2007)
Christopher, M, Skillman, Gemma.

Various Help-Seeking Intentions and Coping Practices among Ethnically Diverse College Students

. Presented at the National Multicultural Conference & Summit, Seattle. (2007)
Ehrlich, E A., Skillman, Gemma.

Parental Stress & Help-Seeking for Children with Feeding Difficulties

. Presented at the Graduate Research Forum , Vermillion, SD. (2006)
Klein, A K., Wencl, R E., Skillman, Gemma.

Can it serve as an etic measure of child behavior?

. Presented at the USD IDEAFEST Conference, Vermillion. (2006)
Kutayli, A M., Skillman, Gemma, Vick, K, Hudson, J.

Cultural competence and neuropsychological assessment

. Presented at the American Psychological Association, Washington, DC. (2005)
Kutayli, A M., Skillman, Gemma.

Variables predictive of cultural competence among practicing clinical neuropsychologists

. Presented at the American Psychological Association, Washington, DC. (2005)
Iron Shell-Hill, P, Skillman, Gemma.

Seeking Lakota Elder wisdom on historical grief

. Presented at the Annual Nebraska Symposium on Motivation: Motivational Aspects of Prejudice and Racism. (2005)
Miller, T T., Skillman, Gemma, Vick, K E..

A phenomenological study

. Presented at the South Dakota Psychological Association Annual Convention. (2005)
Ehrlich, A E., Skillman, Gemma.

Age and disability type in a rural locale

. Presented at the South Dakota Psychological Association Annual Convention. (2005)
Caraway, Jean, Skillman, Gemma.

Cultural Identity in the Classroom

. Presented at the 3rd Annual Building Bridges Conference, Vermillion, SD. (September 1999)