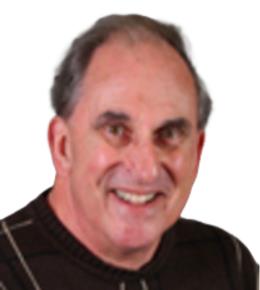 Jan Berkhout
Professor
PSYCHOLOGY
Education:
Ph D, Physiology, Biopsychology , University of Chicago , 1962
Psychophysics, Acoustics, University of Vienna, 1956
BA, History, Economics , University of Chicago , 1955
---
Licensures and Certifications:
Professional Egonomist, Board Cetrification in Professional Ergonomist
---
Publications:
Citations listed below are presented in a standardized, modified format for display purposes only. They do not necessarily reflect the preferred style and conventions of the faculty member or discipline.
Berkhout, Jan, and Gregory, W.. Reduction in Tree Stand Assembly Errors with Modified Instructions. Baltimore, MD: Proceedings , 2007.
Berkhout, Jan. Seashore Test matericals as psychophysical stumuli: Group thresholds for small differences in loudness and pitch. Kansas City, MO: Proceedings , 2002.
Berkhout, Jan, Koch, M., and Gregory, W.. The Ergonomics of Operator-Votomatic interfaces: Dimples and dangles are equivalent errors. Minneapolils, MN: Proceedings, 2001.
Berkhout, Jan. Two Mechanisms of Hearing; Two Pitch-Frequency Relationships. New Orleans, LA: Proceedings , 2000.
Berkhout, Jan, and Dell, T.. Injuries at a mental foundry as a function of job classification, length of employment, and drug screening, 6-12. Vol. 29, Iss. 1. Journal of Safety Research , 1998.
Anderson, Glen, Berkhout, Jan, Granaas, Michael, and Canakapalli, Sri. Gloved Operator Performance Study: The Effect of Hand Wear and Elastic Resistance of a Control During Tracking Performance, 71. Army Research Laboratory, 1994.
Berkhout, Jan. Measuring Learning in Continuing Educatioin for Engineers and Scientists, 562. Journal of College Science Teaching , 1986.
Berkhout, Jan. In

The Structure of Recognizable Diationic Tunings

. Princeton University Press , 1985.
Berkhout, Jan. The causes and consequences of high morale, 194-197. Vol. 29, Iss. 1. Personnel Journal , 1982.
Berkhout, Jan, and Walter, D. O.. Dimensions of volitional control of interhemispheric coherence of the EEG. Vol. 49, Iss. 12. Electroencephalography and Clinical Neurophysilogy, 1980.
Berkhout, Jan. Endocrine and behavioral changes associated with abrupt drsruptions of work-rest cycles. In

Dissipative Structures and temporal organization: Studies in Biomedical Research

, edited by G. Scott, J.M. McMillin, 212-226..
Berkhout, Jan. Psychophysiological stress: Environmenttal factors leading to degraded performance. In

Systems Psychology

, edited by K.B. DeGreene, 407-450..
Berkhout, Jan, Hoshizaki, T., Adey, W.R., Meehan, J.P., Walter, D.O., and Campeau, E.. Central nervous, cardio-vascular and metabolic data of macaca nemestrina. In

Circadian Rhythms in Non-human Primates

, edited by F.H. Rohles. Iss. 8-38..
Berkhout, Jan, Walter, D. O., and Adey, W. R.. Patterns of EEG and autonomic reactivity to laboratory stress. In

Progress in Biomedical Engineering

, edited by L. Fogel, F. George, 125-130..
---
Presentations:
Berkhout, Jan.

An die Freude, An analysis of Schiller's text of 1785, Schubert's setting of 1815, and Beetoven's setting in his Ninth Symphony of 1823

. Presented at the Humanities Research Forum, Vermillion, SD. (October 16, 2007)
Berkhout, Jan.

Setting Paris on Fire: A forensic analysis of the ruins of several public buildings destroyed in May, 1871, during the suppression of the Paris Commune

.
Berkhout, Jan.

Safety Workshop: You CAN select safe workers; A one hour seminar on personnel selection precedures

. Presented at the Occupational Health and Safety Conference, Sioux City, Iowa. (April 16, 1997)
Berkhout, Jan.

Safety Workshop: You CAN select safe workers; A one hour seminar on personnel selection precedures

. Presented at the Safety and Health Expo . (May 16, 1996)