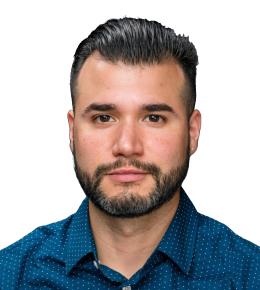 Jose Pietri
Assistant Professor
BASIC BIOMEDICAL SCIENCES
Research Interests:
Medical entomology & pathogen transmission by insect vectors of disease including: insect-pathogen interactions; insect immunity; symbiosis; microbial regulation of insect physiology; use of entomopathogens to control public health pests
---
Education:
Postdoctoral Fellowship, Cellular Microbiology, University of California, Santa Cruz, 2016
Ph D, Microbiology, Vector-Borne Disease, University of California, Davis, 2015
BS, Cell Biology, University of California, Davis, 2010
---
Publications:
Citations listed below are presented in a standardized, modified format for display purposes only. They do not necessarily reflect the preferred style and conventions of the faculty member or discipline.
Gnimpieba, Etienne, Pietri, Jose, and . MICROBIOME DIFFERENCES BETWEEN HUMAN HEAD AND BODY LICE ECOTYPES REVEALED BY 16S rRNA GENE AMPLICON SEQUENCING. Journal of Parasitology.