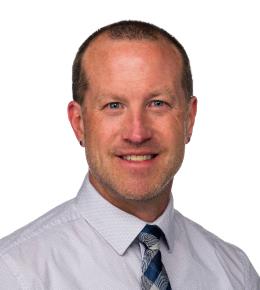 Kelly Bass
Program Director/Associate Professor, MSW
SOCIAL WORK
Bio:
Dr. Bass has a bachelors' of social work degree from the University of Sioux Falls, a masters in social work from the University of Nebraska-Omaha, and completed his doctorate in clinical social work and supervision at the University of Tennessee in 2015.
---
Teaching Interests:
Mental health assessment and treatment Clinical practice with children, adolescent, and young adults Clinical supervision and leadership
---
Research Interests:
Social work practice and clinical license supervision Integrating community and institutional interventions and service delivery found at the intersection of healthcare disciplines Interventions for improving outcomes for vulnerable populations (e.g., adults, youth, and children with mental illnesses) in the criminal justice and welfare systems
---
Education:
Doctorate in Social Work (DSW), Clinical Social Work , University of Tennessee - Knoxville, 2015
MS, Social Work, University of Nebraska at Omaha, 2001
BS, Social Work, University of Sioux Falls, 1998
---
Licensures and Certifications:
ACS, Center for Credentialing and Education
CSW-PIP, South Dakota Licensing Board
Licensed Certified Social Worker, Association of Social Work Boards
---
Research:
Practice preparedness form the perspectives and experiences of clinical social work supervisors, Association of Social Work Boards, (2019 - 2020)
---
Grants:
Opioid Training Grant, State of South Dakota Division of Behavioral Health. Grant Role: Supporting. (2018 - 2021)
---
Publications:
Citations listed below are presented in a standardized, modified format for display purposes only. They do not necessarily reflect the preferred style and conventions of the faculty member or discipline.
Bass, Kelly. Education, experience, and exam, 1. Iss. Summer. Culpepper, VA: Association of Social Work Board, 2018.
Bass, Kelly. Curricular Guide for Licensing and Regulation. Alexandria, Virginia: Council on Social Work Education, 2018.
Bass, Kelly. Childhood Trauma Handbook: a guide for helping trauma-exposed children and adolescents. Iss. July. Alexandria, VA: Counseling Today, 2006.
---
Awards and Honors:
2015 EPAS Site Visitor Training, Council on Social Work Education, 2019
Management Development Program, Harvard Institutes for Higher Education, 2018
Path to Licensure Scholar, Association of Social Work Boards, 2017
Outstanding Service Award: Family Based Services, SD Department of Corrections, 2004
Recipient of the Rural Health Care Association Scholarship, Rural Health Care Association, 2001
---
Presentations:
Bass, Kelly.

From Practitioner to Supervisor: Preparing for Licensed Supervisory Practice

. Presented at the ASWB Education Conference, Chicago, IL. (April 24, 2020)
Bass, Kelly.

Ethics - Complex Case Consultation Training

. Presented at the Ethics in Social Work, Rapid City, SD. (March 1, 2017)
Bass, Kelly.

The Impact Experience and Training has on Clinical Supervisor Competencies

. Presented at the Eleventh International Interdisciplinary Conference on Clinical Supervision, Garden City, NY. (June 2015)
Bass, Kelly.

A Framework for Clinical Supervision: Juvenile Delinquency

. Presented at the National Forensic of Social Work Annual Conference, San Francisco, CA. (2009)
Bass, Kelly.

Identifying and referring at-risk students

. Presented at the Northern Plains Regional Conference, Sioux Falls, SD. (2001)
Bass, Kelly.

Juggling the balls of life: stress management

. Presented at the Northern Plains Regional Conference, Sioux Falls, SD. (2001)