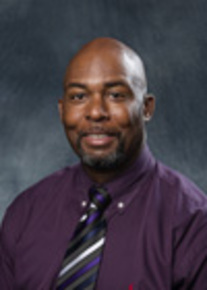 Wallace Jackmon
Assistant Professor, MSW
SOCIAL WORK
Bio:
I am a licensed Clinical Psychologist and Clinical Social Worker with over 25 years experience, having spent my last 15 years at Avera University Psychiatry Associates. I also supervised psychiatry residents and served as an Assistant Professor of Psychiatry through the USD School of Medicine.
---
Teaching Interests:
Child Welfare Mental Health Clinical Psychology Individual/Family Therapy Groups Family Violence
---
Research Interests:
Family Violence Adolescent Offenders and Treatment Absent Fathers Anxiety Disorders Mood Disorders and Treatment Minority Issues
---
Education:
Ph D, Clinical Psychology, Capella University, 2007
MS, MSW, University of Nebraska at Omaha, 1998
BS, Social Work, Augustana College, 1985
---
Licensures and Certifications:
Clinical Psycholgist, South Dakota Psychological Association
Certified Social Worker; Private Independent Practice, South Dakota Social Work Licensing Board
---
Publications:
Citations listed below are presented in a standardized, modified format for display purposes only. They do not necessarily reflect the preferred style and conventions of the faculty member or discipline.
Jackmon, Wallace. Technology Addiction: KSFY News..
Jackmon, Wallace. Social Media and Teens. Sioux Falls: Sioux Falls Woman Magazine, 2018.
Jackmon, Wallace. Media Induced Anxiety. Sioux Falls: South Dakota Public Radio, 2018.
Jackmon, Wallace, Blaalid, Brooke L., and Chester-Adam, Heather. Child and Adolescent Drug Abuse Prevention: A Rural Community Based Approach. Edited by Hansen, K., Ed., 49-54. Iss. SE 2016. Sioux Falls, SD: The Journal of South Dakota State Medical Association, 2016.
---
Presentations:
Jackmon, Wallace.

Practical Treatment Strategies for Substance Use Disorders

. Presented at the Avera Hazelden Symposium Opioid Abuse, Sioux Falls Downtown Holiday Inn. (November 27, 2018)
Jackmon, Wallace.

Media Induced Anxiety and Depression: Treatment from a Clinical Perspective

. Presented at the National NASW Conference, Washington D.C.. (June 22, 2018)
Jackmon, Wallace.

Sexual Abuse Through a Care Providers Eyes:A Clinical Perspective

. Presented at the Child Sexual Abuse Conference, Sioux Falls Convention Center; 1201 N West Ave. Sioux Falls, SD. (August 18, 2016)