USD and South Dakota Trade Educational Programming
The University of South Dakota and South Dakota Trade (SDT) are partnering to offer educational programming that assists businesses as they navigate international trade.
Upcoming Events
The University of South Dakota and South Dakota Trade are partnering to offer an educational opportunity on Oct. 17 from 8:30 a.m. – 4:30 p.m. Please register to join us for "Export & Import Education: Managing Supply Chains and the Regulatory Environment.

Export & Import Education: Managing Supply Chains and the Regulatory Environment
Date: Tuesday, Oct. 17, 2023
Time: 8:30 a.m. – 4:30 p.m.
Location: USD – Sioux Falls campus or via livestream
Cost: $250 (lunch included; tax included; fees may apply)
Recertification Credits: This daylong seminar has been pre-approved by NASBITE International as a CGBP recertification program. Attendees may receive 7 CEUs toward annual recertification. Registration fees still apply. For further information, contact info@NASBITE.org.
At the start of the seminar, attendees will hear from USD Beacom School of Business Professor Dr. David Carr as he delivers a session entitled "Exploring the Global Marketplace: An Overview of Globalization and Trade."
Beacom School of Business Instructor Tom Martin will offer the event's second session: "Revolutionizing Supply Chains: Navigating 21st Century Trends and Innovations."
Following lunch, join us as we welcome Donna M. Mullins, vice president of the Kale Info Solutions (USA). The international supply (value) chain is complex and complicated if you don't know your regulatory role. However, the complexity can be mitigated when you know the rules to follow. In this session, Mullins will review some of the regulatory requirements for the roles of the BCO. Her session will address the following:
Export Statutes:
As defined in the statutes – Who is the Exporter? Who is the Shipper? Are they different? Why
What is a CCSF Shipper and how does that apply to exports of cargo by air transport? (New regulations coming 11/1/23 for ITS cargo.)
EAR = Export Administration Regulations
FTR = Foreign Trade Regulations
FAA = Federal Aviation Administration
TSA = Transportation Security Administration
OGA = Other Government Agencies
Import Statutes:
As defined in the statutes – Who is the Buyer? Who is the Importer? Who is the Ultimate Consignee? Are they different? Why?
Should Importers have an ACE account and why?
Customs Duties / CFR Title 19
OGA = Other Government Agencies
Speaker Bio: David Carr
David Carr is Professor of Economics and Chair, Economics and Decision Sciences at USD's Beacom School of Business. Dr. Carr's research interests are in the area of International Trade – specifically – trade involving multinational firms. His research is published in various outlets, including the American Economic Review. Dr. Carr teaches courses in Principles of Economics, International Trade, International Macroeconomics, Economic Development, and American Economic History. Dr. Carr has also taught seminars in International Economics many times in Wolfsburg, Germany. Additionally, Dr. Carr is the Director of the South Dakota Council on Economic Education, and in that role he is leading the Department's efforts to deliver Economic and Financial Literacy education across South Dakota.
Professor Carr lives in Vermillion with his wife, Carolyn and their three children (Alexandra, Joseph, Stephanie). An avid golfer, Dr. Carr is coming to grips with the fact that both of his daughters can beat him.
Speaker Bio: Donna M. Mullins
Donna M. Mullins - In June 2020, Donna opened the USA offices of Kale Info Solutions, a division of Kale Logistics Solutions based in India. Kale is a next-gen solutions provider with in-depth domain knowledge and technical expertise. Kale has created a suite of comprehensive IT enterprise systems, including UPLIFT, our Airport Community System single window platform. Kale's community and enterprise solutions cater to a wide network of Logistics Service Providers (LSPs) who have strengthened and improved their operational and business capabilities globally.
Donna still serves as President and CEO of Mullins International Solutions, LLC and Mullins International Academy.
Prior to starting Mullins International Solutions, a compliance training and consulting firm for the international trade industry, Donna served as Branch Manager for the Atlanta office of CV International. Prior to joining CVI, Donna was President and CEO of Alpha Sun International an independent freight forwarder and customs broker. She had the company for 7 years before merging. In March 2010, Donna merged her company, Alpha Sun International, Inc in with CVI.
While owning Alpha Sun International, Donna led the group through C-TPAT certification and assisted many customers in obtaining C-TPAT certification.
Donna has served in the international transportation community since 1982, where she began as an importer of wholesale merchandise. Upon leaving the import side of the trade, Donna started her career in the brokerage and transportation arena.

Donna's list of nationally recognized service positions is the leading indicator of why MIS is the choice in compliance training. These affiliations have put her in the position to help set the course of the logistics industry. Because she is there on a national level communicating the policy changes and working hand in hand with CBP, BIS, FMC, TSA and others, she is well versed in the regulations and the other government agencies that can be involved in what seems like the most straightforward of transactions but in fact is very complicated.

In 1990 she received her US Treasury Customs Brokers License. Donna also holds a Certified Customs Specialist and Certified Export Specialist accreditation from the NCBFAA Educational Institute and is a Certified Logistics Technician by MSSC.
Ms. Mullins has held various volunteer positions including President and Chair of the AIFBA (Atlanta International Forwarders and Brokers Association); President and Chair of the AACA (Atlanta Air Cargo Association); Board of Director for the AMA (Atlanta Maritime Association); and currently serves as the Air Freight Subcommittee Committee Chair for the NCBFAA Transportation Committee and she was most recently NCBFAA Area 4 Director for eight years. Donna is the current chair for the Airport Congestion Committee and a previous board member of the AfA (Airforwarders Association), the TCA (Transportation Club of Atlanta) and the World Trade Center Atlanta.
Donna has held an Adjunct Professor position with Clayton State University where she was involved in the Logistics and Supply Chain Management and teaches the ABC's of Customs Brokerage as well as other international classes and courses. She also serves on the Advisory Board for the Logistics and Supply Chain Business of Collage at Clayton State University and Atlanta Technical College.
Speaker Bio: Tom Martin
Tom Martin is an instructor in the Beacom School of Business at the University of South Dakota. His teaching areas include Production & Operations Management, Supply Chain Management, and Project Management. He is a 1989 graduate of South Dakota State University, and a 2004 graduate of the Florida Institute of Technology. Tom retired from the U.S. Army in 2013 as a Lieutenant Colonel after 22 years on active duty. He was a career Army Aviator and is qualified to fly the AH-64A Apache helicopter. During this time, he was stationed in Alabama, Kansas, North Carolina, South Dakota, Texas and Germany. He also spent extensive time in Southwest Asia and South America. His other areas of expertise include aviation logistics, aviation maintenance, and operations.
Tom and his wife Cathy live in rural Minnehaha County along with one very large dog and frequent visits from the grandkids.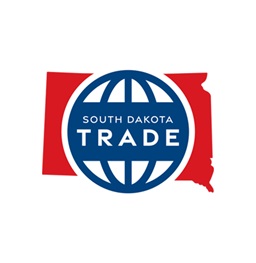 Helping Businesses Succeed in International Trade
South Dakota Trade administers South Dakota's STEP Grant program, conducts export education, facilitates trade missions, and offers free and confidential consulting services to South Dakotan companies.
Learn More
Apr 25, 2023
The University of South Dakota is partnering with a new association, South Dakota Trade (SDT), to assist businesses as they navigate international trade.