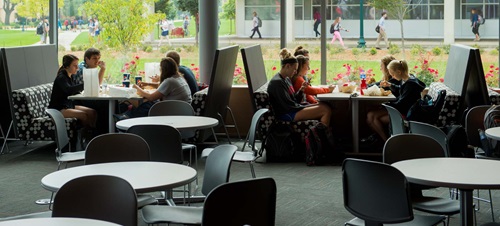 Apply to USD
When you apply to USD, you take the first step toward world-class academics, real-world experiences and your home away from home.
Undergraduate Application
Ready to become a Coyote?
Anyone applying to USD as an undergraduate student can use the USD Undergraduate Application. Another option is to apply to USD through the Common App, which is an undergraduate college admission application that you can use to apply to multiple colleges and universities in the United States.
Application Procedure
To complete your application for admission, you will need to submit certain materials to the Office of Admissions. Select the category below that best describes you to see which steps you need to take.
You can submit your application materials online or send them to the following address:
Office of Undergraduate Admissions
University of South Dakota
414 East Clark Street
Vermillion, SD 57069-2390
Telephone: 1-877-COYOTES Fax: 605-677-6323
Admission Requirements
To be considered for admission to the University of South Dakota, you need to meet certain criteria and coursework requirements. Note that a test score is not required for your application to be reviewed for admission; as long as you meet other criteria, you can apply and receive an admission decision without taking the ACT or SAT.
Select the category below that best describes you to see which requirements you need to meet.
Additional information about USD's admission policies and procedures can be found in our Academic Catalog or the South Dakota Board of Regents' admissions requirements document.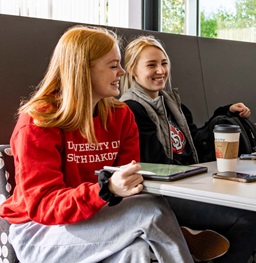 What's next?
Once you have submitted all of your application materials, USD will review your application and provide you with an admissions decision. This usually takes less than two weeks.
Students who are accepted for admission can start completing their New Student Checklist. Stay in contact with your admissions counselor and ask questions. We are here to help you every step of the way as you become a Coyote.
New Student Checklist