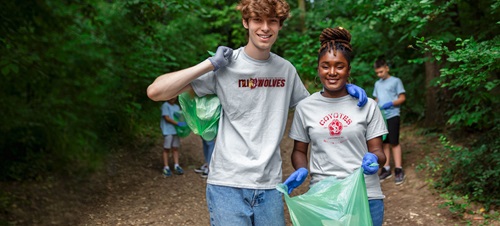 NSU/USD Social Work
Through a unique partnership between NSU and USD, earn your bachelor's in sociology and master's in social work in just five years.

Accelerate Your Path to a Career in Social Work
As an undergraduate sociology student at NSU, you have a unique opportunity: You can complete both your bachelor's degree at NSU and your master's degree at USD in just five years.
Through NSU and USD's new 3+2 program, students pursuing a bachelor's degree in sociology at NSU who meet certain admission criteria can receive guaranteed acceptance into USD's Master of Social Work program for their fourth year, with credits counting toward both degrees. The MSW program is offered on campus in Sioux Falls or 100% online, providing you with a flexible, high-quality education led by USD's expert faculty.
This program can help you unlock future career opportunities, as the highest levels of licensure in South Dakota require a master's degree in social work. With an MSW from USD, you will be prepared to serve a variety of populations through policy, practice and research.
NSU sociology students wishing to pursue a master's in social work through this partnership program must apply in the fall semester of their junior year between Sept. 1 and Dec. 1. If you are interested in this 3+2 program, speak with your advisor, review the NSU/USD program curriculum and learn about graduate school admission criteria.
Next Steps →
STEP 1 - Let us know you're interested by completing this online form.
STEP 2 - Meet with your NSU advisor to review your program of study.
STEP 3 - Reach out to the USD Graduate Admissions team to learn what you need to apply.
KNOWN FOR EXCELLENCE
With qualities like small class sizes, specialized programs and incredible student opportunities, USD is not your typical university. What makes us unique is what makes your education exceptional.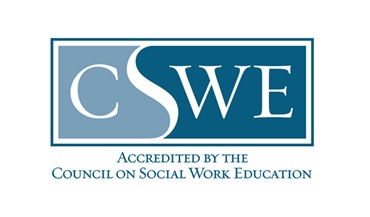 Top Ranked and Accredited
USD's MSW program ranks in the Top 10 nationally and is fully accredited by the Council on Social Work Education.
USD offers the only Master of Social Work program in the state.
First cross-state collaboration between universities to lead an undergraduate program to a graduate degree.
Departments & Facilities
Learn more about the Department of Social Work.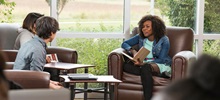 Our department offers undergraduate and graduate degrees in social work, preparing students to be empathetic, trustworthy and capable social workers. Our faculty bring years of social work experience to the classroom and to their research, and they work to build and improve the field as they develop our future leaders here at USD.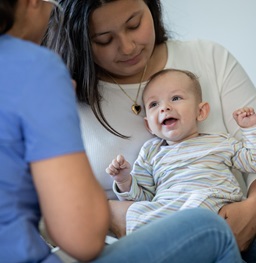 Become the Leader Your Community Needs
At USD, we prepare you not only to thrive in your unique career path, but also to collaborate effectively with health care professionals from a variety of fields. With the state's only comprehensive health sciences school and medical school, USD offers a learning environment that brings students together to learn, study and practice as coordinated teams. You'll graduate with the skills, knowledge and connections you need to collaborate with other professionals as you provide the highest quality service to your clients.
Learn More about the MSW Program
The South Dakota Supreme Court will listen to oral arguments for nine cases over two days in the University of South Dakota Knudson School of Law Courtroom Oct. 4-5.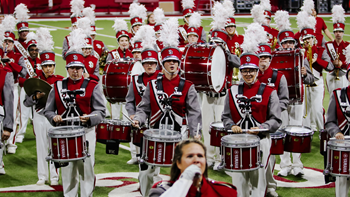 University of South Dakota's marching band, The SOUND of USD, upholds a 130-year tradition of bringing spirit and energy to Coyote football games, and this year, the band is taking that energy to a new level, performing a special Metallica lineup that will be entered into a national competition.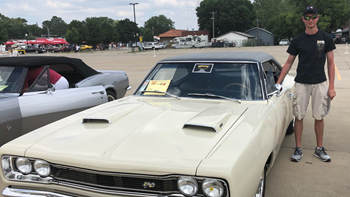 Restoring classic cars, helping out on the family farm and beating his friends in Mario Kart tournaments are just a few of third-year Sanford School of Medicine (SSOM) student Gaven Bowman's favorite pastimes. Restoring cars, a family affair for Bowman since his early days, has proven to have several parallels to the art of medicine in his eyes.