Finalists Announced for USD Beacom School of Business Dean Search
The University of South Dakota has identified four finalists in its national search for the next dean of the USD Beacom School of Business.
The national search, which began in January, was conducted by a committee that includes Beacom School of Business students, faculty and staff, as well as leadership from across the Vermillion and Sioux Falls campuses and a member of the South Dakota business community. The committee was chaired by Bruce Kelley, Ph.D., dean of the USD College of Fine Arts.
The four finalists include Kathryn Birkeland, Ph.D.; Jason Garrett, Ph.D.; Timothy O'Keefe, Ph.D.; and Jamison Rounds, J.D.
"USD is delighted to have a diverse group of accomplished professionals who come with significant academic leadership and private sector success," said Kurt Hackemer, Ph.D., vice president for academic affairs and provost. "USD's Beacom School of Business is South Dakota's leading business school, and we are excited to bring a new dean on board who will help expand its already successful efforts to serve businesses across the state, educate the next generation of business leaders and lead cutting-edge research."

On-campus interviews will take place in April. A brief summary of each candidate's experience and academic background can be found below, with a full CV listed on the USD website.
Birkeland is a tenured faculty member and current associate dean of the USD Beacom School of Business, having served in that role since 2020. Previously, she served as chair of the Division of Economics and Decision Sciences at USD, with additional roles within the business school since 2011.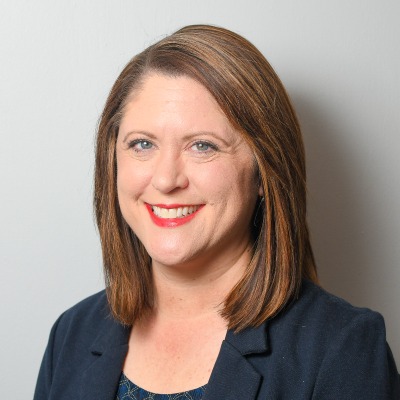 From 2007-2011, she served as assistant professor of economics at the University of Wisconsin La Crosse. Birkeland earned her Ph.D. in economics from the W.P. Carey School of Business at Arizona State University in 2007, her Master of Science degree in economics from Arizona State University in 2004 and a Bachelor of Science in Business Administration from USD in 2001.
Garrett served as dean of the McAfee School of Business at Union University in Jackson, Tennessee, from 2017-2023. Before that, he served as associate dean of the Foster College of Business in Peoria, Illinois, from 2013-2017, and served as a faculty member between 2006-2017. From 1996-2002, Garrett was a manager and consultant for Arthur Andersen in St. Louis, Missouri.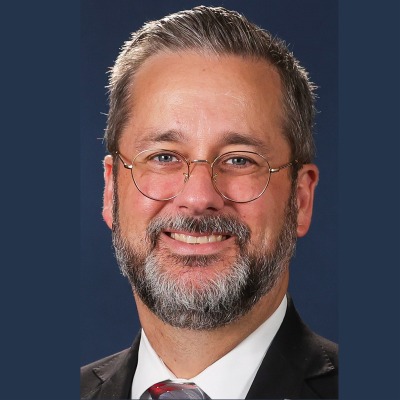 Garrett earned his Ph.D. from the University of Missouri Trulaske College of Business in 2006, his Master of Business Administration degree from Washington University Olin School of Business in 1996 and his Bachelor of Business Administration degree from Oklahoma Baptist University Paul Dickinson School of Business in 1994.
O'Keefe served as dean of the College of Business and Economics at Longwood University in Farmville, Virginia, from 2017-2022. Before that, he held academic and administrative positions at the University of North Dakota from 1999-2017, including professor of information systems and entrepreneurship, executive director and chair of the School of Entrepreneurship, chair of information systems and business communication and MBA program director.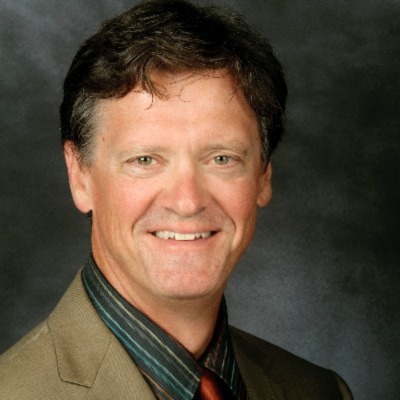 O'Keefe also has experience as an entrepreneur, co-founding and leading ComMark, Inc., an Internet consulting company based in North Dakota, between 1995-2009. O'Keefe earned his Ph.D. in Business Administration in 1996 from the University of Arkansas College of Business, his Master of Business Administration degree from Moorhead State University in 1985 and his Bachelor of Arts degree in business administration from Mayville State University in 1981.
Rounds currently serves as chair of the Department of Business at Mount Marty University in Yankton, South Dakota, and has held this position since 2019. Since 2005, he has also served as managing partner for Rounds International LLC & Value Visor LLC, a strategic problem-solving firm assisting and advising local and international firms. From 2015-2019, Rounds served as mayor of Crooks, South Dakota. From 2004-2010, Rounds was an assistant professor at USD in the political science department.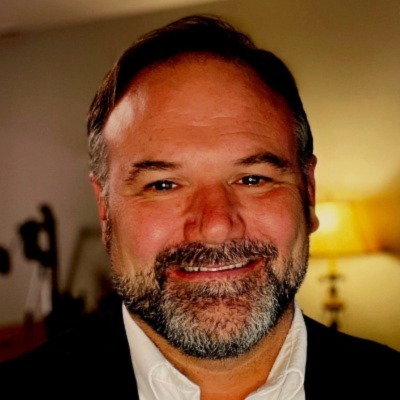 From 2003-2004, he led the South Dakota Governor's Office of Strategic Initiative as director. Since 2014, Rounds has been a managing partner and responsible broker for Murphy Business Dakota Lakes and acted as general counsel for businesses and individuals since 2009. Rounds received his Juris Doctor at the USD School of Law in 1997 and his Bachelor of Arts degree in economics, German and political science from USD in 1993.
The University of South Dakota has announced Timothy O'Keefe, Ph.D., as the new dean of the Beacom School of Business. He will begin June 22.