Shaping Nurses of the Future: Varenhorst Teaches Clinical Judgement, Continues Personal Education
Lisa Varenhorst, M.S., reflects on her time as an educator and student at the University of South Dakota.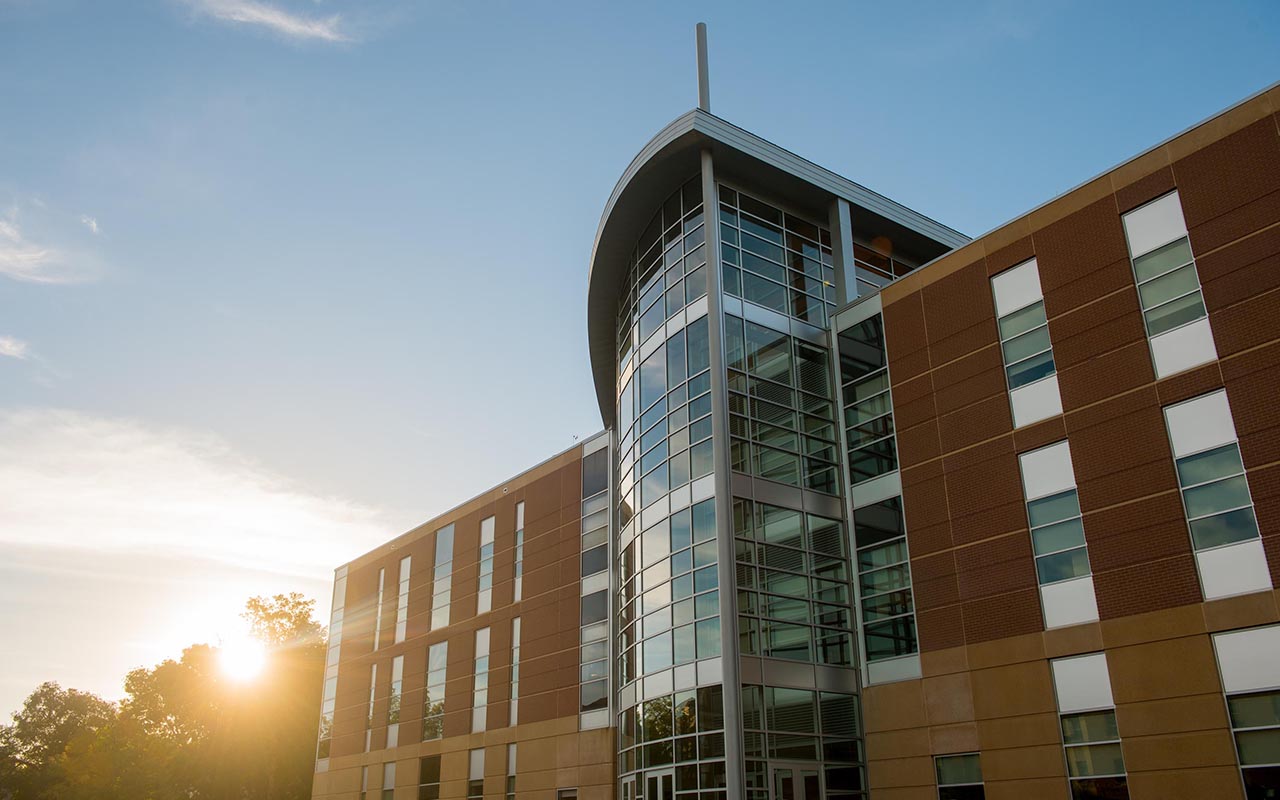 Varenhorst is a first-semester nursing educator at USD - Sioux Falls and enjoys watching students evolve from nervous and scared to excited about being on the floor and working with patients.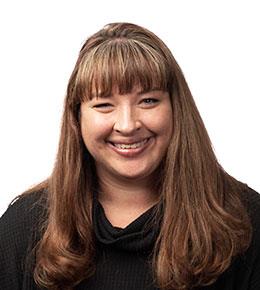 "Their growth and seeing how they develop is where I get my biggest reward," Varenhorst, who has been teaching for five years, said. "We're creating nurses that are going to take care of me and my family one day."
When Varenhorst isn't teaching first-semester nursing students at USD - Sioux Falls she is dancing, staying busy with her three kids and studying for the
USD Doctor of Nursing Practice (DNP) program
.
"I think USD is home," Varenhorst said. "I can make a difference here and in the nurses that we can shape in the future, so I won't be going anywhere after I finish my DNP."
Picking USD for her DNP was an easy choice because of the quality of education she witnesses every day, Varenhorst said.
"Knowing the quality of the DNP program gave me a pretty good understanding of what the graduate program would be like," Varenhorst said. "It is also by far one of the more financially affordable programs and the faculty who teach in that program are super high caliber so it was an easy decision."

Before teaching at USD - Sioux Falls, Varenhorst was a NICU nurse for Sanford Health where she helped educate nursing students during their clinicals. This is where Varenhorst realized she had a passion for teaching.
"I've always been passionate about education and helping close the gap between academics and practice," Varenhorst said. "I want to help new students who are in school or graduating to get to the next level faster."
Teaching undergraduate nursing students the importance of clinical judgment, and interpreting the information coming from the patient, is one of the key concepts Varenhorst prioritizes in her classroom.
"Teaching clinical judgment requires students to understand what the patient is displaying by assessing vital signs, physical symptoms and lab work," Varenhorst said. "Determining and deciphering that information is one of the most crucial parts of our job."
The most important way to teach students clinical judgment and other practical scenarios is through simulations, said Varenhorst, who is double certified as a simulation educator. The simulations mimic different scenarios to prepare students for their exams, real-life situations and, eventually, their careers.
"The simulation manikins have awesome capabilities. We can put an IV in, listen to different heart sounds and heart rhythms, perform chest compressions, run a code or place a catheter," Varenhorst said. "They have so many capabilities that mimic real patients on the floor. Students know the process and the steps to take before they have a real patient in the bed sitting in front of them."

Simulations are incorporated throughout a nursing student's entire time in the program to provide exceptional experiential learning. Simulations are also used in interprofessional learning with students from the Sanford School of Medicine, physical therapy and occupational therapy programs.
"Each student in every medicine-based program uses practicals and simulations to learn how to work together," Varenhorst said. "We do this to teach them how to bridge the gaps throughout the health care team like they would when they get into practice."