'Together We Rise' Displays Artists' Perseverance Through Pandemic
For performance artists, the inability to express themselves the way in which they were accustomed during the COVID-19 pandemic was devastating. While the rest of the world was struggling with the recommendation for six feet of distance between people, dance organizations and production companies were recommending 8-10 feet of distance.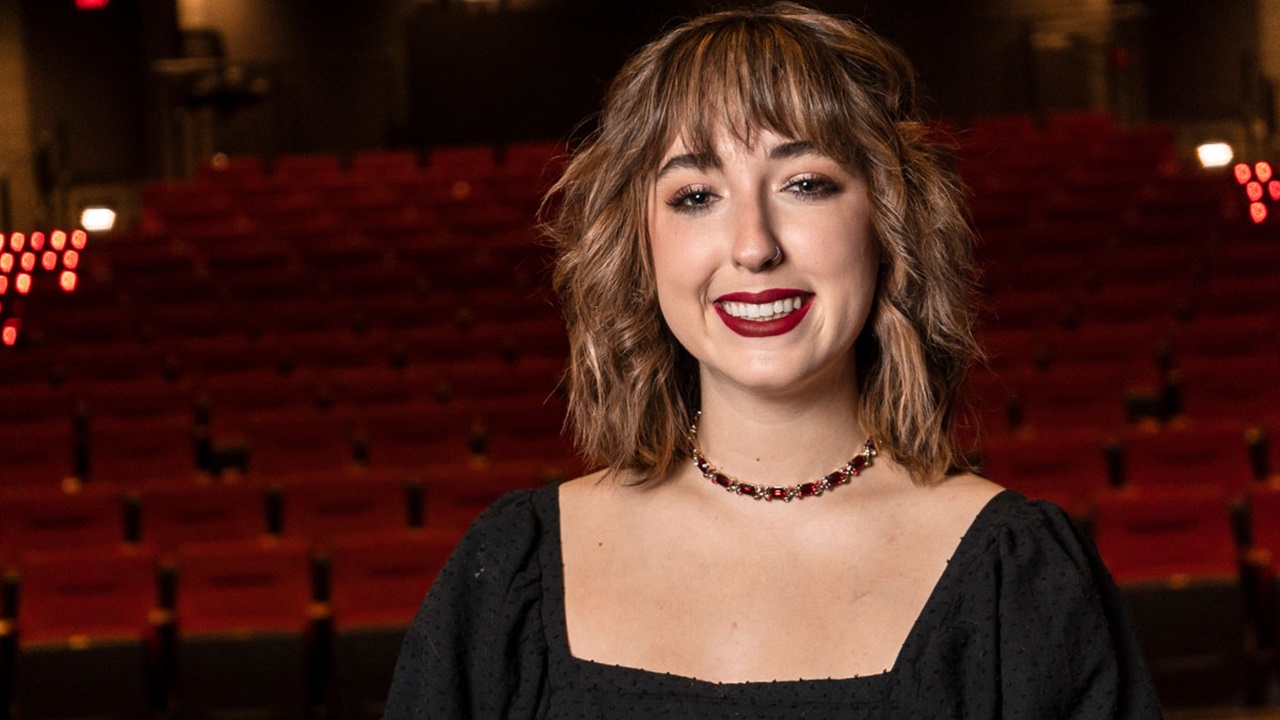 Inspired by the circumstances of the pandemic, senior musical theatre major Kylie Groves created a dance piece entitled, "Together We Rise," to show that together, performers would be able to find a way out of a difficult time.
"The arts have been one of the hardest hit fields by the pandemic," Groves said. "My research shows that a pandemic will not destroy the arts but rather strengthen them in the long run."
Through her piece, she sent the message of perseverance and working together as avenues for artists to through the pandemic.
Groves' research began in her choreography class in the spring of 2021. In this class, she began to learn about and research the different aspects that come together to create a final choreographed piece.
The limitations of the pandemic made her creative scholarship challenging, yet rewarding, because she was able to portray togetherness through movement and expression without relying on touch or nearness.
"I am proud of my ability to have created a choregraphed performance amid social distancing protocols," Groves said. "In choreography, contact between dancers can be an important element, and I was able to overcome this setback to create the same feeling of my dancers connecting, but without touch."
Through the intentional design of space, time and energy interacting with moving bodies, the dancers fall, lose, work, and in the end, rise together.
"I am honored to have the opportunity to represent the theatre department with something unique," Groves said.
After she graduates, Groves plans to move to either Chicago or New York City to pursue her dream of auditioning and performing.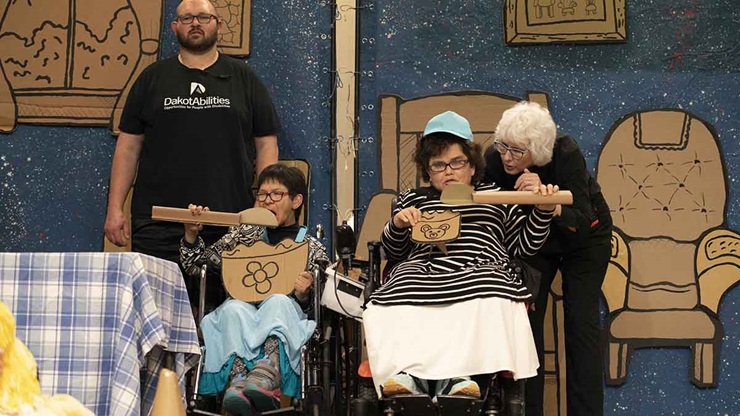 The USD College of Fine Arts had a problem.