Women in Philanthropy's New Initiative to Provide Students with Professional Clothes
The University of South Dakota Women in Philanthropy is set to host its fourth annual event Saturday, Sept. 24, at 9 a.m. in the Muenster University Center Ballroom.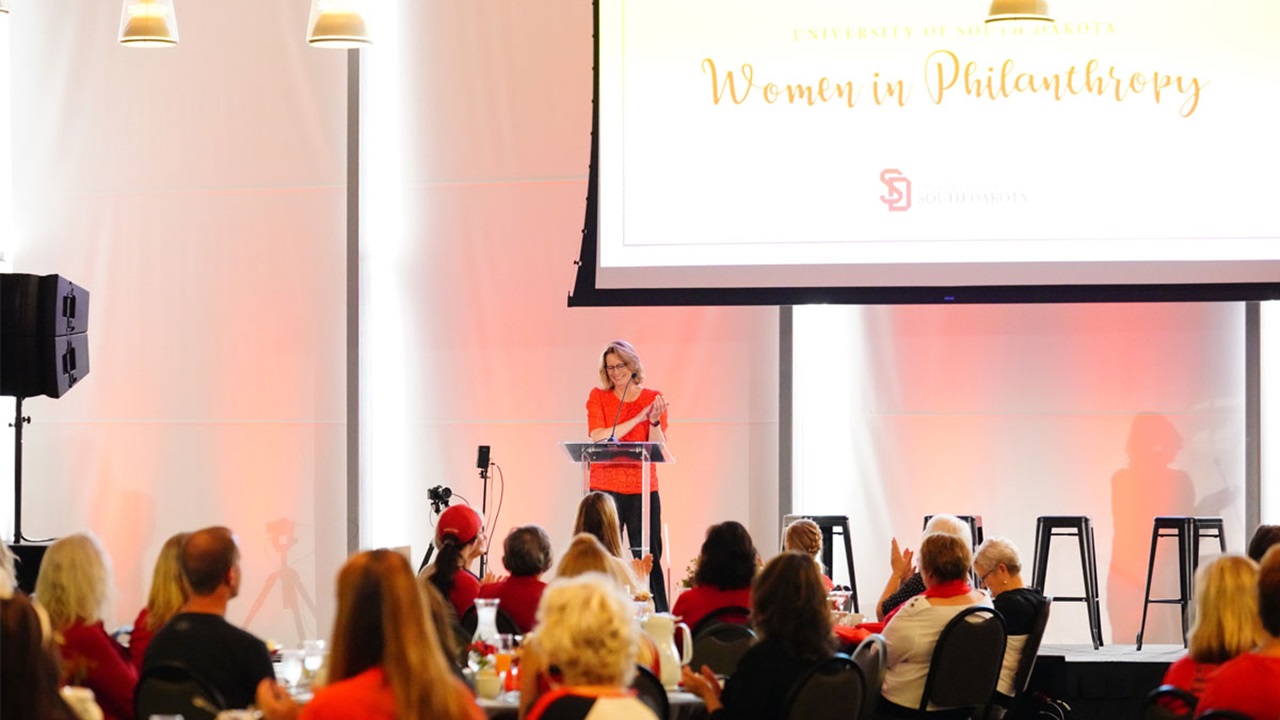 This year's signature initiative is a new program, Charlie's Career Closet, that will provide students with access to business attire to help them dress for success when interviewing for internships or jobs, presenting their thesis and more.
All who are interested in empowering women and USD students are encouraged to attend the event. Attendees can reserve a table for eight guests for $400 or purchase individual tickets for $50. Registration is available online.
The new initiatives selected for funding this year include:
Charlie's Career Closet: Many students do not have a professional wardrobe, limiting their outfit options or forcing them to buy new ones – which many students cannot afford – when interviewing for jobs, internships, graduate programs and more. Charlie's Career Closet looks to address this discrepancy by collecting lightly worn professional clothing for women and men that is available to all USD students. When students look their best, they will feel their best.
In addition to providing students with professional clothing, Charlie's Career Closet will also offer other professional development opportunities, such as resumé help, mock interviews and mentorships. Having access to professional clothing without a cost barrier and these additional opportunities will have a profound impact on students' confidence when pursuing their post-graduation dreams.
Coyote Beginnings Fund: The Coyote Beginnings Fund is a general scholarship fund that seeks to bridge gaps in students' financial aid needs. What's different about this fund compared to others: the unique structure of the Coyote Beginnings Fund will keep funds with the students, rather than being tied to an academic unit or department. The National Center for Education Statistics (NCES) research shows that nearly 80% of students change majors in their undergrad, with an average of three times.
College is a time for students to explore their passions and prepare for a fulfilling career. Students should feel empowered to pivot and pursue new paths to reach their goals.
USD Knudson School of Law Women Leaders Speaker Series: Returning as a Women in Philanthropy initiative, the speaker series brings law school alumnae to campus for panel discussions focused on excellence, service and leadership to help current female law students learn how they can build a career path and be an advocate for these values. This is an investment in the legal capabilities of South Dakota and future lawyer leaders.
ABOUT WOMEN IN PHILANTHROPY
The USD Women in Philanthropy network is a movement – a uniting of like-minded women using diverse talents, backgrounds and experiences to enhance the university and positively impact its students. Inspired by a shared mission, USD Women in Philanthropy is providing a platform where women can pool their resources, passion and philanthropic insight to make a difference not only in the lives of students but also in their respective communities. By providing opportunities for engagement, women discover their passions and interests and connect with other women to become visionary investors supporting the University of South Dakota.
ABOUT THE USD FOUNDATION
The University of South Dakota Foundation, an independent, 501(c)(3) nonprofit corporation, has inspired philanthropy and managed charitable gifts for the benefit of the University of South Dakota since 1922.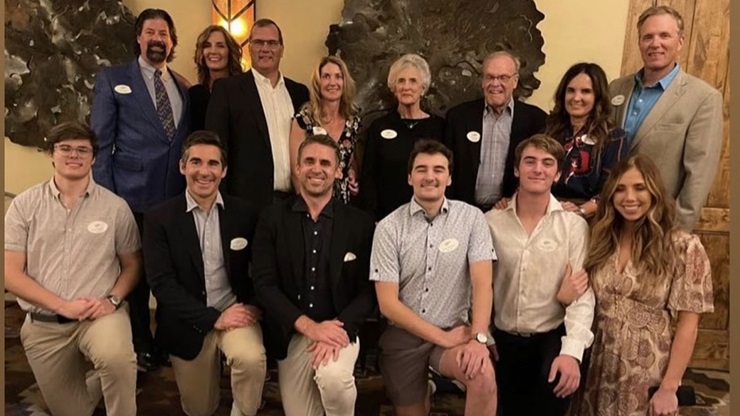 The Mickelson family has been selected as the 2022 Coyote Legacy Family of the Year in honor of the many generations who have attended the University of South Dakota and the contributions they have made to the university and the state.