USD Alumnus and Avera Health CEO Bob Sutton to Deliver Commencement Address May 6
Bob Sutton '90, '95, president and CEO of Avera Health, will deliver the commencement address at the 136th Commencement Ceremony to be held Saturday, May 6, in the Sanford Coyote Sports Center.
Avera Health is a $3 billion health system that includes 37 hospitals and 300 total health care facilities, serving 100 communities in South Dakota, Iowa, Minnesota and Nebraska. Over 17,000 employees meet the needs of Avera's patients and residents each day.
"We are honored to have Bob Sutton as USD's commencement speaker this year," said USD President Sheila K. Gestring. "Mr. Sutton is a leader in our state, and I know the Class of 2023 will be inspired to serve their community after hearing from someone who has dedicated his life to the success of South Dakota."

Sutton, a South Dakota native, earned a Bachelor of Arts in political science and a Master of Public Administration from USD. He spent 25 years in Pierre, serving as an association executive and lobbyist for county government, the energy industry and the financial services industry. He served as president of the South Dakota Community Foundation for 10 years.
Sutton is a past president of the South Dakota Board of Regents. He currently serves as the vice-chairman of the USD Discovery District and on the board of directors for Catholic Healthcare Association, South Dakota Chamber of Commerce, the South Dakota Community Foundation and the Sioux Falls Area Chamber of Commerce.
Sutton and his wife of 32 years, Lori, met at USD as undergraduate students. They have two children, Madison and Matthew.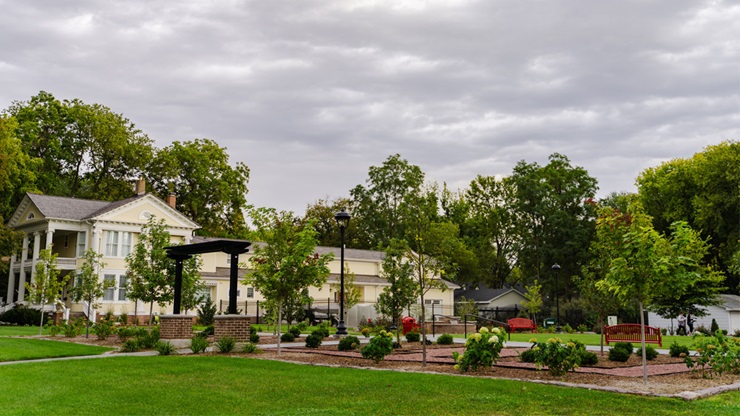 The University of South Dakota is set to host a dedication ceremony for Founders Park on Thursday, Oct. 20 from 4-5:30 p.m. A reception with light refreshments will follow the ceremony.