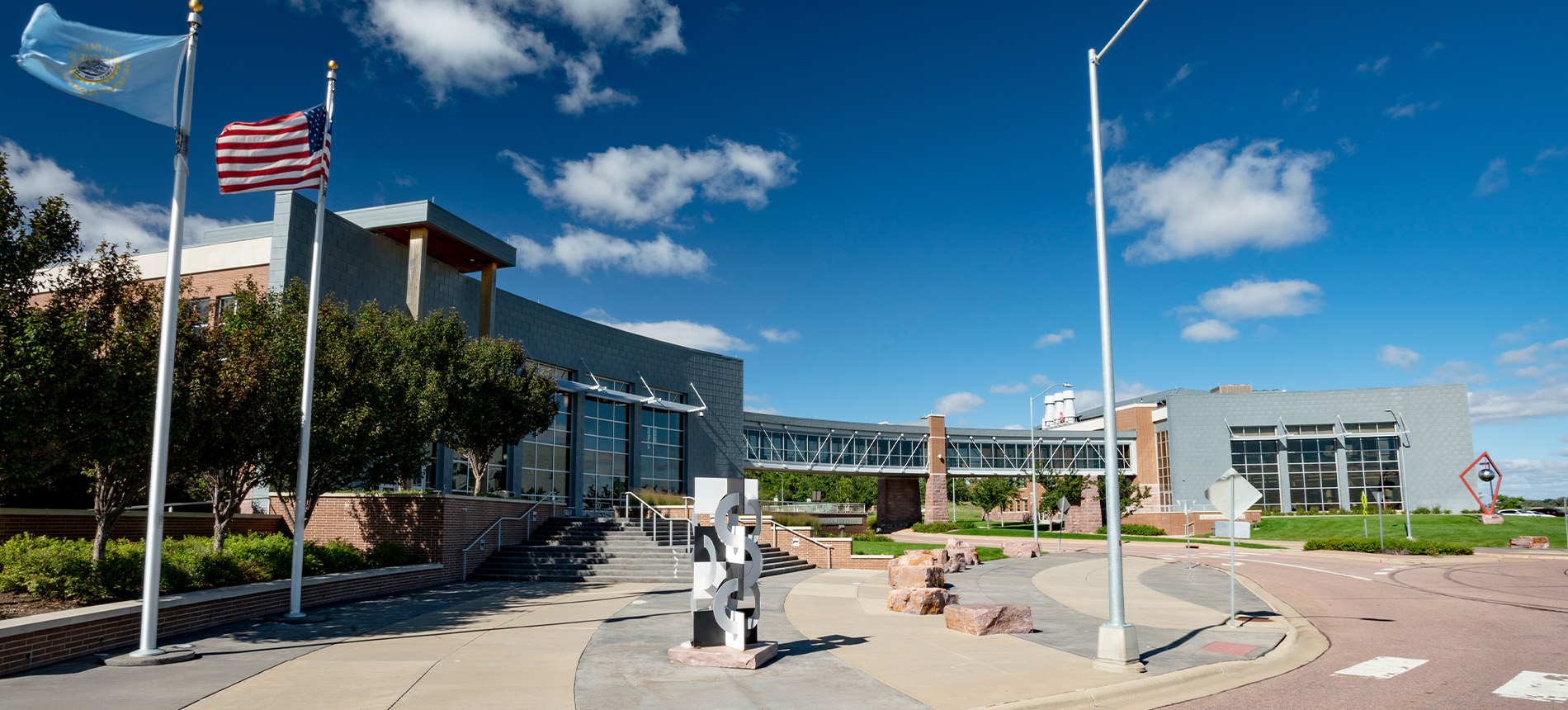 Small Business Development Center
Center/Institute
Helping small businesses from start up to manufacturing and beyond, the Small Business Development center is here to help your business flourish from the ground up.
Small Business Development Center
Sioux Falls, SD 57107
Office Hours
Monday - Friday
8:00 a.m. - 5:00 p.m.
Start, grow and improve your business in South Dakota. We can help.
The South Dakota Small Business Development Center is a part of a nationwide network to help small businesses from start up to growth. They offer consulting services including start up counseling, business planning, market research, marketing, small business financing programs, financing analysis, cash flow and management, business expansion and small business information.
Consulting services are professional, confidential, and at no cost to small businesses. The mission of the South Dakota Small Business Development center is to be an advisor for South Dakota businesses to start or grow by assisting with business planning, operation improvement, and product or market development.
The SDSBDC is fully accredited and equipped to help the small businesses of South Dakota. Their offices can be located in Sioux Falls, Rapid City, Aberdeen, Watertown, Pierre, and Yankton, SD.
KNOWN FOR EXCELLENCE
With qualities like small class sizes, specialized programs and incredible student opportunities, USD is not your typical university. What makes us unique is what makes your education exceptional.
1,200 Projects per year
70% of these projects are start-ups and 30% are for existing businesses.
$1 billion
Capital raised since 2009 to start, grow, or purchase a business.
7 Offices across South Dakota
SBDC offices across South Dakota providing confidential, professional, and no cost consulting services to every corner of the state.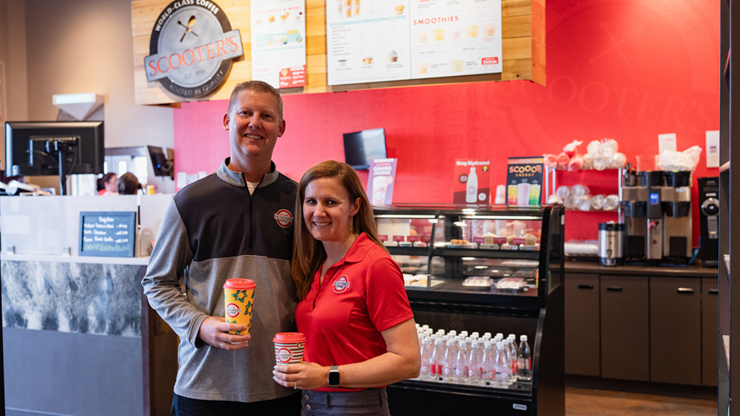 He had never even had a sip of coffee when he decided to purchase his first Scooter's Coffee franchise. Now, as the owner of 16 store locations throughout South Dakota and Nebraska, University of South Dakota alumnus Travis Rhoades '07 can't imagine doing anything other than improving people's lives through signature coffeehouse drinks.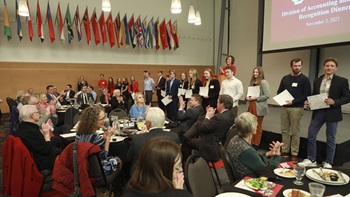 The University of South Dakota Beacom School of Business accounting and finance division honored the academic and career achievements of several alumni and students at a recognition dinner held on Nov. 2
The University of South Dakota and South Dakota Trade (SDT) will offer their second co-branded event, "Export & Import Education: Managing Supply Chains and the Regulatory Environment," on Tuesday, Oct. 17 from 8:30 a.m. - 4:30 p.m. in Avera Hall at the USD - Sioux Falls.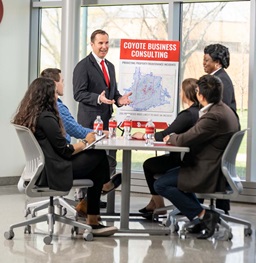 Gain Real-World Experience
Coyote Business Consulting Group is a student-centered initiative at the USD Beacom School of Business designed to help businesses stay competitive in the state of South Dakota and throughout the region. The program enables student-teams, with the guidance of faculty advisors, to help businesses solve a critical problem for their organization.
Coyote Business Consulting Group is intended to be mutually beneficial for both the students and the businesses. The consulting service will be offered at no charge to businesses and students will have the opportunity to receive academic credit, financial support and real-world experience. Available to all businesses, but a special emphasis is placed on small businesses, as they are the backbone of our economy.
Learn More