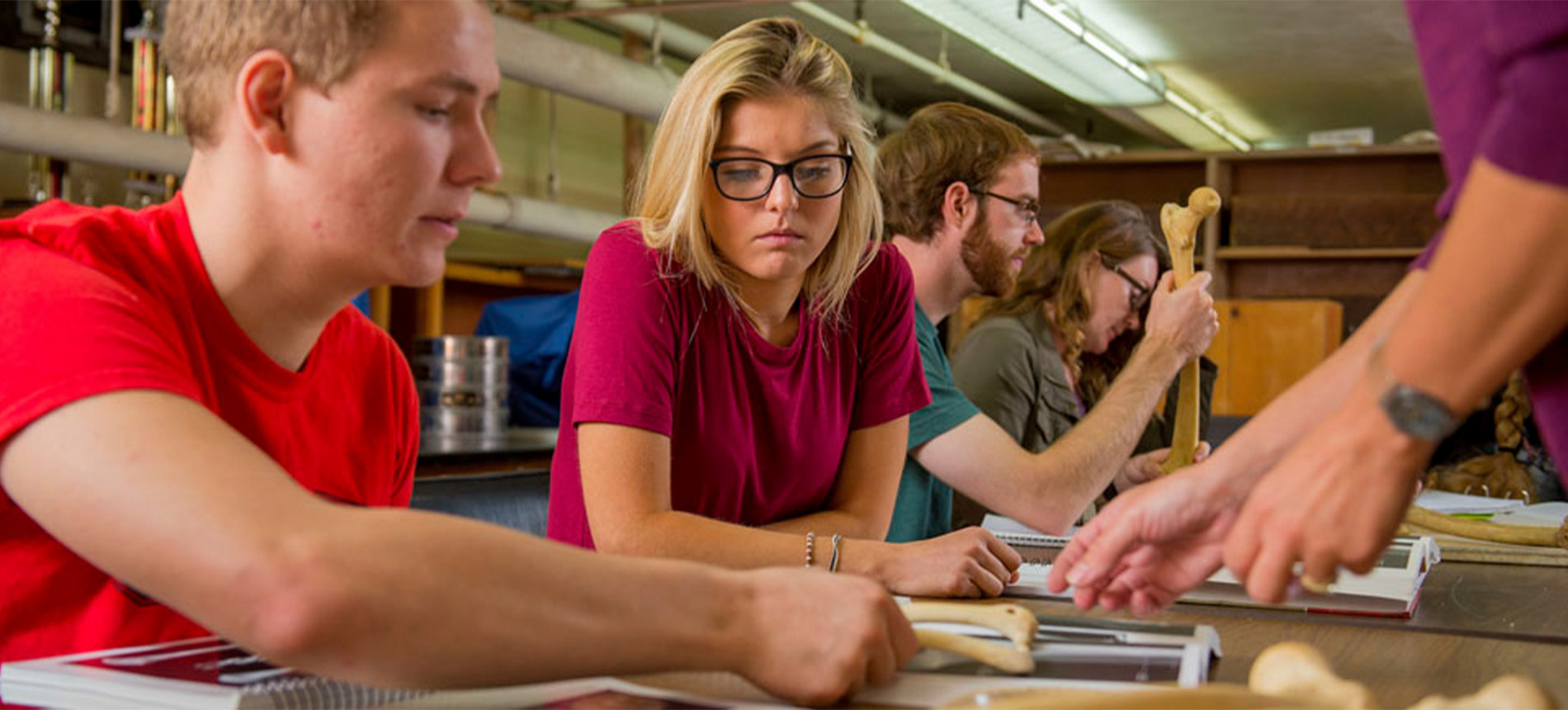 Archaeology Laboratory
Facility
The USD Archaeology Laboratory (ARCHLAB) is the research facility for the anthropology program at USD, home to laboratories, curation facilities, a wet lab and more.
Archaeology Laboratory
414 E. Clark St.
Vermillion, South Dakota 57069
Office Hours
Monday - Friday
8:00 a.m. - 5:00 p.m.
ARCHLAB has been active in research on the human prehistory of the Great Plains region and educating students and the public about archaeology through data recovery, organization and analysis of the region's past.
Located on USD's campus in East Hall, ARCHLAB is comprised of:
Laboratories
Curation facilities
Specialized library
Wet lab
Field equipment
Field storage lockers
Faculty
ARCHLAB faculty consists of three Ph.D. archaeologists and numerous student assistants that engage in interdisciplinary research. They work in cooperation with specialists like geomorphologists and biologists from other disciplines and institutions.
Field School
The ARCHLAB runs an annual field school to train students in archaeological methods as part of faculty research projects. The ARCHLAB also participates in a number of public education programs involving presentations to civic groups and a middle school archaeology program.