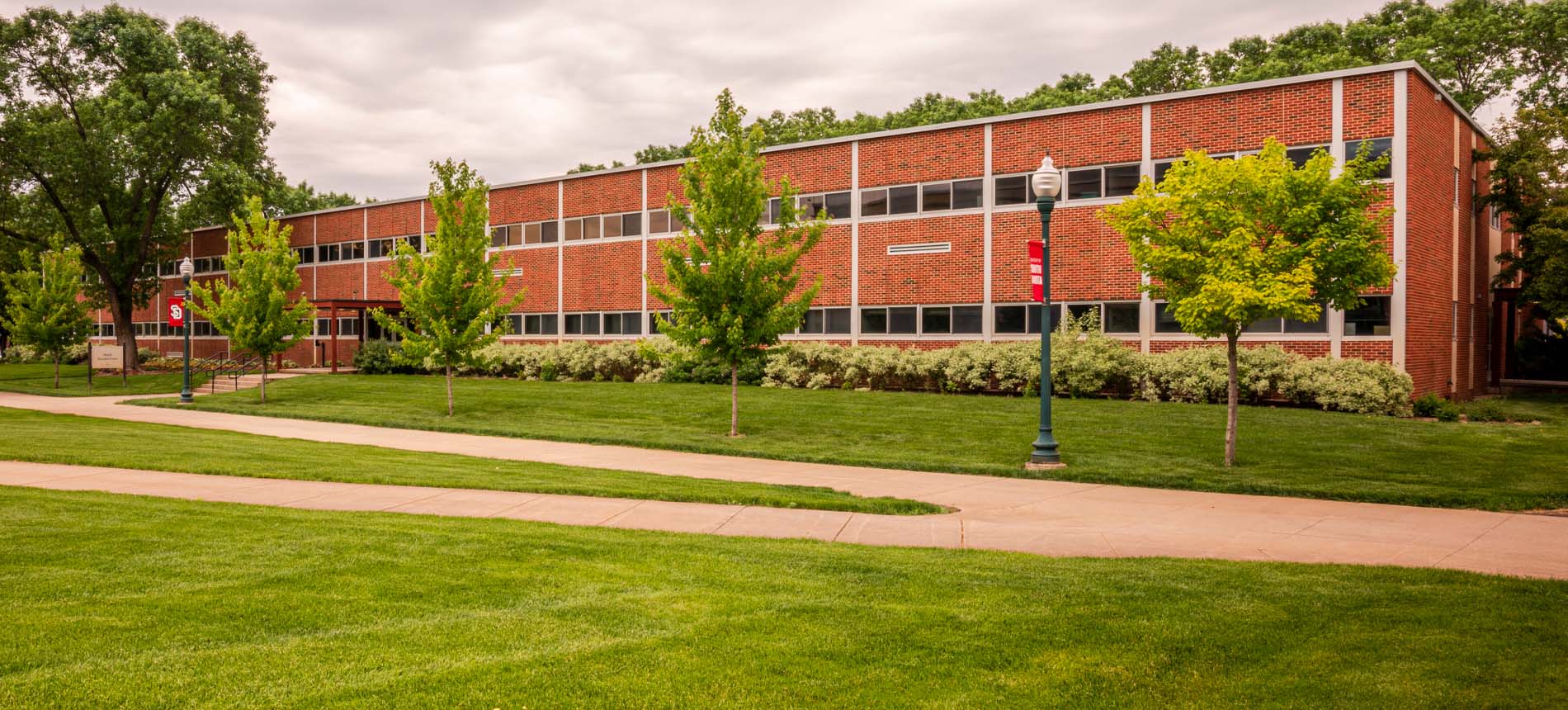 Counseling & School Psychological Services Center
Center/Institute
Community resources provided by supervised USD students.
Counseling & School Psychological Services Center
Delzell Education Center Room 210
414 E. Clark St.
Vermillion, SD 57069
Office Hours
Monday - Friday
8:00 a.m. - 5:00 p.m.


The Counseling and School Psychological Services Center provides supervised clinical training for graduate counselor and school psychology trainees and serves as a resource to the community. As part of the Division of Counseling and Psychology in Education, we offer a variety of counseling, diagnostic and mental health services, including individual, couple and family counseling services as well as psychological/educational assessment and consultation for children and college students with educational, developmental and mental health disorders.
Our Services
Learn more about the services the Counseling & School Psychological Services Center offers.
The Counseling & School Psychological Services Center offers a variety of free counseling services. Topics and concerns that people have beneficially discussed with counselors include vocational/professional plans and goals, social or personal concerns or assistance in arriving at an appropriate decision. Some previous participants have merely been curious about what a counseling session really involves. This, too, is a legitimate reason since some of you will undoubtedly consider counseling as a profession.
Purpose of the Program
One of the primary functions of the counselor education program is educating and training professional counselors. These counselors will function in a variety of situations, including
Elementary and secondary schools
Colleges and universities
Pastoral counseling
Mental health counseling
Family counseling
Rehabilitation counseling
An integral part of a counselor's preparation program is participation in counseling practicum. Similar to student teaching, the counselors actually conduct counseling interviews with many individuals during the final phase of their preparation. These interviews are videotaped for review by the counselor and their supervisor. The purpose of these tape review sessions, called critiques, is to assist the professional counselors-in-training to further develop their operational procedures in counseling.
What to Expect
All of the counseling sessions will take place in the five counseling cubicles located on the second floor of the School of Education building on the north end. You may participate in four (usually 40-50 minutes) or more counseling sessions.
Any and all material discussed in an interview is strictly confidential. It is the counselor's responsibility to uphold this basic ethical standard. The code of ethics or ethical standards of the counseling profession guarantee the rights of the individual being counseled over and above any other responsibility.
Call 605-658-6638 to schedule an appointment.
The school psychology program in the division of Counseling and Psychology in Education provides supervised training for Ph.D. students in the delivery of psycho-educational services, advances the field of school psychology through research and serves as a resource to the community.
Our Services
A primary goal of our School Psychological Services (SPS) is to diagnose learning, behavioral, social and emotional problems of children and college students, and to make recommendations regarding treatment and management of these problems.
Psychological assessment, consultation, intervention, and referral services are provided to USD students, children, adolescents and families living in Vermillion and the surrounding communities. To that end, the SPS offers comprehensive psychological evaluations to identify educational, developmental and mental health disorders such as
Learning disabilities
Dyslexia
Attention-Deficit Hyperactive Disorder
Autism spectrum disorders
Disruptive behavior disorders
Mood and anxiety disorders
Intellectual/Cognitive Disability
Make An Appointment
Referrals are accepted from clients, parents, physicians, schools or other interested parties. Clients are seen by appointment only. Services in the School Psychology Program are available September through May. Appointments may be arranged either in person in suite 210 of the Delzell School of Education building on the USD campus, by emailing SchoolPsychServices@usd.edu, or by calling 605-658-6638, Monday through Friday, 8 a.m. to 5 p.m.
There is a fee for specific diagnostic and intervention services. Fees are determined by the extent of the services provided and according to a sliding scale based on income. Fees range from $10 to $500. Presentations, workshops and consultative services may be offered as an outreach of the SPS to community groups, schools and parents on various psycho-educational topics.